Western's 2016 Homecoming has been moved from Reunion Weekend on September 30 to October 2, to Saturday, October 22, due to concerns 'associated with the unsanctioned and unsupervised street party that has taken place in recent years.'
According to a media release by Western, despite repeated efforts by the University to discourage unsanctioned street parties on Broughdale Avenue, as many as 10,000 people have congregated on the street in recent years, creating an unsafe environment. 
Faculty events such as Alumni Awards of Merit and Golden Anniversary dinners will still take place on the original Reunion Weekend while the Homecoming game will be on October 22.
The University is hoping that by moving Homecoming to a later time in October, Western students and students coming from other universities will be busy with academics including assignments and midterms which will discourage them from attending the 'unsanctioned' festivities. The colder weather in October was also cited as a disincentive for people to attend a street party. 
"Moving Homecoming is only one of the means by which we will be encouraging students to find safer forms of entertainment," said Western President Amit Chakma in the media release.  
"I remain personally committed to doing everything we can as a university to build awareness of how serious the Broughdale issue has become. Western is fortunate to have the support of important community partners such as the London police and we will continue to work collaboratively to address the problem."
---
Related: Dear Western, your students are not your enemy
---
 The University stated that the thousands of people attending the street parties include those with no connections to Western, high school students and people with criminal histories.  
In the fall, Western will begin a campaign to educate students about the legal and safety risks associated with hosting and attending large parties as well as possible consequences under the Western code of student conduct. 
"London Police Service has been working closely with Western administrators and other community partners to address this issue and we support the university in its decision to move Homecoming," said LPS deputy chief Steve Williams.
"In addition to a strong police presence on Broughdale, we are all hopeful that our collective efforts in advance will help students understand the risks this party poses to themselves and their community so they will make the decision not to attend."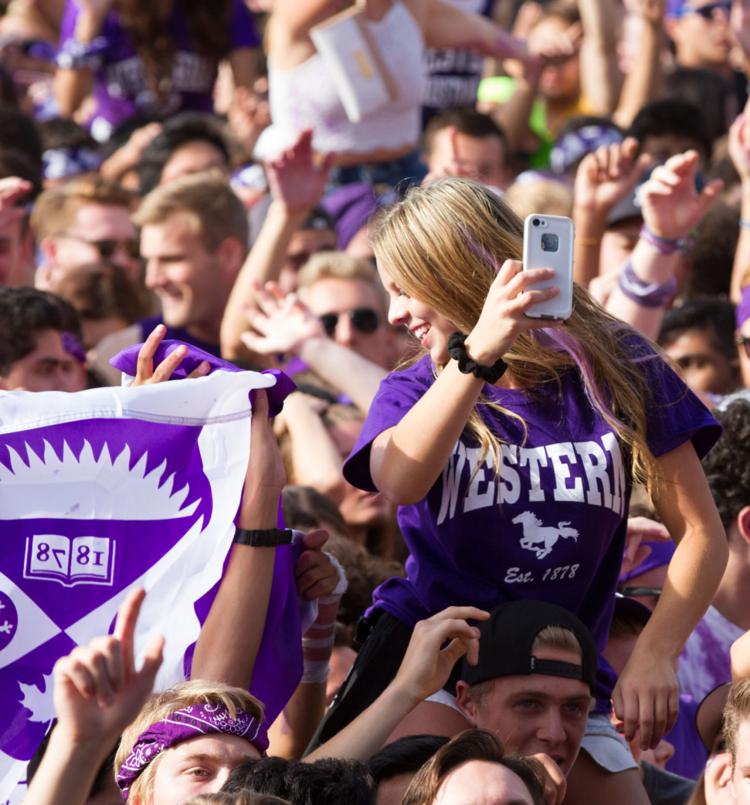 Community reaction to the Hoco move
Western's plans to move Homecoming received a swift and relentless reaction on social media from students and alumni.
A Facebook page  titled "Save HOCO" and inviting people to celebrate on the original weekend has more than 2,000 people going and 4,000 invited at the time of publication. In addition, T-shirts with the slogan "Save Hoco" are also being sold online. An online petition urging Western to reconsider its decision has more than 800 signatures. A Twitter account titled "KeepHocoAlive" was made in efforts to save the traditional festivities.  
---
Related: USC to put pressure on Western to prepare for "Save HOCO" movement
---
Alumni have penned letters to the Gazette sharing their dismay over the University's inability to deal with more pressing problems likes mental health resources on campus and instead focusing on Homecoming.
"While it remains unclear whether Homecoming's new date will actually curb street parties, what is strikingly clear is that the university is putting outside influences ahead of the wellness of its students," one letter read.
"Moving Homecoming to one of the most strenuous academic periods of the semester will put additional stress on students, forcing them to choose between their academics and taking part in Western's largest tradition."
Western and USC respond to Hoco backlash
Associate vice-president student experience Jana Luker explained the motivations behind Western's decision. 
"Homecoming is a very big production with a lot of proud traditions but after last year, the Broughdale unsanctioned street party was quite large ... This is where several administrators sat around a table and made the decision all together and the police were quite involved as well," she said, adding that concerns have been brought forward from the city of London, the University Hospital emergency department and students.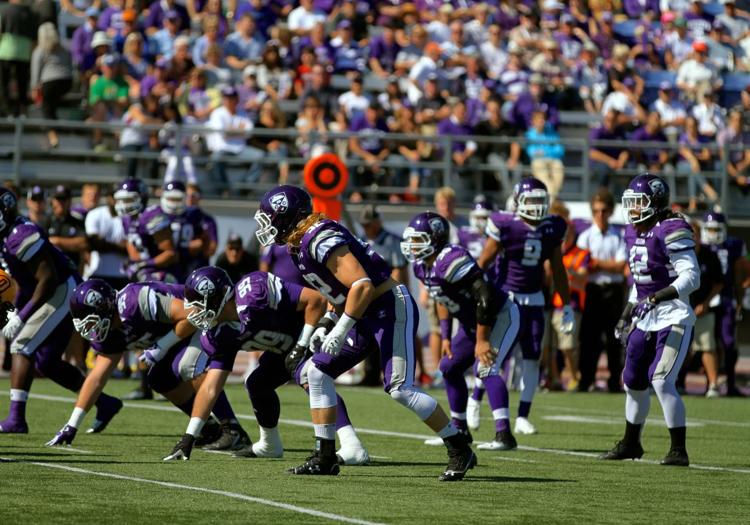 Criticism regarding Homecoming festivities is nothing new and a city councillor proposed to cancel the event in 2014 if it got anymore out of hand. 
Luker said the move would not be foolproof and that there was no easy solution to ending unsanctioned events. The ultimate hope of University administration is to see this culture diluted in some way.
"We need to make some decisive action for the safety of the students and community. Yes, it will inconvenience people. [To] the university itself this is quite a large interruption but we're willing to do that ourselves and to take possible criticism in order to try another initiative to keep the students safer."
In a Senate meeting after the announcement, Chakma and provost Janice Deakin defended the decision to move Homecoming. Chakma reiterated that the intention was not to cancel Homecoming but to protect it.
---
Related: Western responds to USC council's Homecoming motion
---
Deakin added that the feedback from the police was an important consideration in the unexpected decision to move Homecoming.
"There wasn't going to be a vote given the information from London police and our own police," she said. 
In an email, University Students' Council President Eddy Avila noted that while they were consulted on changes to Homecoming, the USC ultimately had no involvement in the decision making process. 
"As Western has already made the decision, it is our role now to ensure that homecoming, regardless of the date, is an enjoyable day for students and that is in keeping with the spirit of Homecoming, while ensuring safety."  
Luker added that after this year's Homecoming, there will be a period of reassessment in which plans for future years will be discussed. She also added that the University would be keeping its eye on the original October 1 date to see how students respond. 
Some stakeholders have been worried that a continued party atmosphere could lead Western to act similarly to Queen's in 2008, when they canceled their Homecoming. When asked if Western had considered this option or would explore cancelation if rowdiness occurred on October 1, Luker didn't shut down the possibility. 
"All decisions will be on the table but there is certainly isn't any plan specifically." 
A tamer Hoco vilified
The criticism of last year's Homecoming events, however, comes as a surprise considering the USC and University administration celebrated it as a success at the time. 
"As a much bigger event than it was last year, it definitely went really well," former USC president Sophie Helpard said in 2015. "We had a lot of great attendance and a lot of positive feedback."
The move to keep Homecoming festivities on campus was titled "Hoco on the Hill" and two major concerts were held on campus. The DVBBS and Our Lady Peace concerts drew big crowds of up to 6,000 people.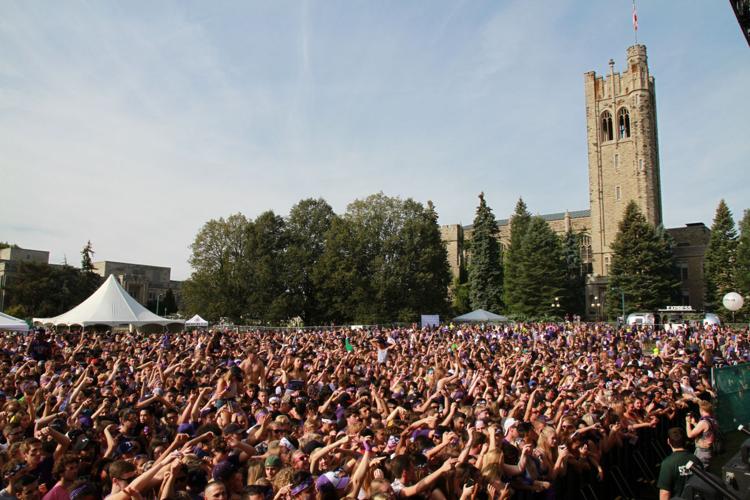 Students who attended Broughdale last year found the police presence to be friendlier than in past years. The police also laid significantly fewer charges during the 2015 Homecoming. 
Overall, there was a 78 per cent drop in criminal charges, with 105 criminal charges in the fall of 2014, down to 23 criminal charges in 2015. Additionally, 1422 provincial offence notices were issued in fall 2014, with a substantial drop to 791 provincial offence notices in 2015.
Comparing provincial offences given out on the day of Homecoming, notices went down from 213 to 76.
LPS constable Sandasha Ferguson said that students on the popular party street were well behaved and interacted well with police.
Addressing the fewer charges during the weekend events, Keith Marnoch, director of media relations at Western said in 2015 that such successes were built on lessons learned in previous years. 
"I think that we can maybe say that the message got through a few more people this year, which is really good to hear," Marnoch said.
Despite the successes of last year's Homecoming, Luker said there would be a move away from that sort of programming but added that there would be other events, though they have yet to be finalized.
With files from Drishti Kataria