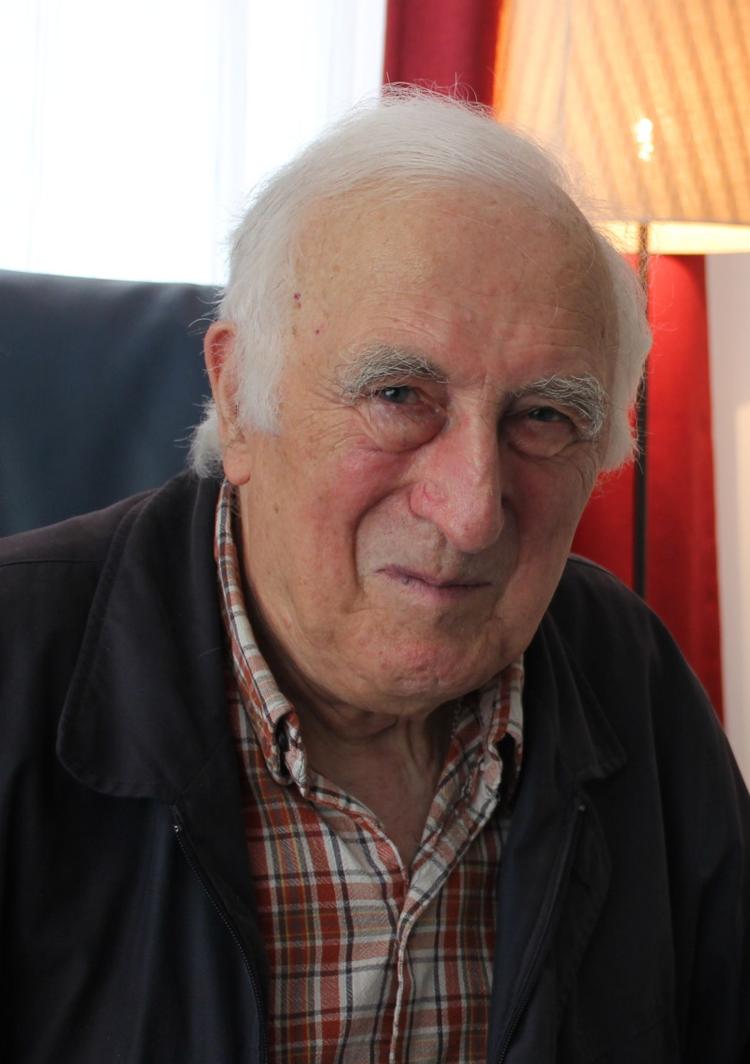 Correction (Feb. 25, 2:51 p.m.): this article has been corrected to reflect that the centre did not have a ribbon-cutting, and as such Vanier did not attend it, as previously stated. The Gazette regrets this error.
Jean Vanier, the inspiration of a new research centre at King's, sexually abused at least six women and ignored his co-founder's similar abuses for decades, according to an internal report by the charity he founded and ran.
Vanier was globally renowned for his work in creating L'Arche, a series of community homes for disabled people that stretches across the world. In honour of his work, King's University College announced their plan to make him the namesake and inspiration of a new research facility for his work in disability studies. 
While the final report of his abuses was released last week, Vanier victimized women as early as 1970 and was publicly accused of obscuring other abuse after Thomas Philipe, Vanier's co-founder and longtime collaborator and friend, was outed for similar crimes.
Philippe, who was Vanier's spiritual mentor and helped found L'Arche, sexually abused women over the course of several decades; the internal report from L'Arche found Vanier was aware of the abuse and did not stop it.
King's told the CBC the Jean Vanier Research Centre is reflecting on the report and on the focus of its research.
But, many accused Vanier of ignoring his partner's abuses years ago — alleging what the report has confirmed — years before he was honoured with the new research centre in 2019.
Pamela Cushing, the head of the centre and a former friend of Vanier, did not immediately respond to a request for comment about whether the allegations were considered in the centre's founding.
After Philippe was outed in 2015, Vanier wrote an open letter addressing the revelations and his relationship with the abuser. He said he was unaware of Philippe's crimes, but did not doubt his accusers. In a following letter in 2016, he addressed further complaints.
"Some of you have expressed regret for what you consider to be my silence concerning his conduct and his sexual abuse. They read into [the 2015 letter] a lack of clear condemnation," he wrote. "I ask the forgiveness of the victims for not having measured soon enough the extent of their traumatisation and for not having been sufficiently sensitive to their suffering."
The report detailing the history of abuse at L'Arche was commissioned by the charity itself, through an outside agency. It focused not just on accusations of abuse by Vanier, but on what knowledge Vanier had of Philippe's abuses.
Investigators received six allegations of abuse against Vanier, and confirmed all six. Vanier often justified his treatment of women at L'Arche with "mystical and spiritual" reasoning, according to the report. 
"This is not us, this is Mary and Jesus. You are chosen, you are special, this is secret," Vanier once told a victim, as quoted in the report.
His abuse stretched from 1970 to 2005. Though the report concluded all the victims identified were adults, and none had disabilities, it did not "presume that there were no other cases."
The report found that Vanier's patterns of abuse closely matched Philippe's, who founded the organization with him in 1964. 
Philippe faced trial within the Catholic church for allegations of sexual assault before helping found L'Arche. As early as 1951, there were allegations against him, which led to an internal trial that culminated in his removal from the organization L'Eau Vive. He appointed Vanier, who was in his 20s, to be its new director.
Philippe and Vanier kept a close relationship with each other during this period, corresponding through letters that reveal Vanier learned many of his manipulative techniques from Philippe.
Some of the letters include instructions from Philippe to Vanier on how to make approaches, saying: "For [redacted] be very careful. You can sometimes pray with her, if it is very prudent." 
"I feel that the Blessed Virgin asks us to be very careful about this point. Rely on obedience," wrote Philippe.