It's the Canadian Interuniversity Sport track and field championships in Toronto and Western pole vaulter Robin Bone is about to jump for the gold medal.
All she needs is 3.91 metres, well below her career best of 4.36.
"It was a very special meet for me to finish," Bone says in a phone interview from Florida two and half weeks after the CIS championships. "All the other events were over ... [and] our team bus waited for me to finish pole vaulting so my entire team was cheering for me on the side.
"It was the feeling of 'wow, this is it, this is time for me to go out with a bang,' " Bone says.
Not only were her teammates there to support her, but so were her parents and her brother, Mustangs quarterback Stevenson Bone, who had driven to York University to see his sister immediately following football practice in London.
And so, with all this support behind her, Bone went for the gold.
"The first thing that went through my mind is, 'it was a bad jump,' " Bone recalls. 
But "bad" is different for different people.
For Bone — someone who head track and field coach Vickie Croley says is "the most consistent, female vaulter at the highest level that the CIS has ever seen" — "bad" is still good enough to win her a third career CIS gold.
Later, Bone increases the height to 4.25 metres in an attempt to break the meet record. It will be her last jump as a Mustang and to no one's surprise, she succeeds, setting a new meet record for the 19th time in her university career.
"One teammate, Joy Spear Chief-Morris, one of my closest friends, she came up to me, gave me this hug and basically grabbed my shoulders and said, 'You did it!' " Bone says. "That's when it hit me and I started crying, because I thought 'oh my gosh, I did it.' "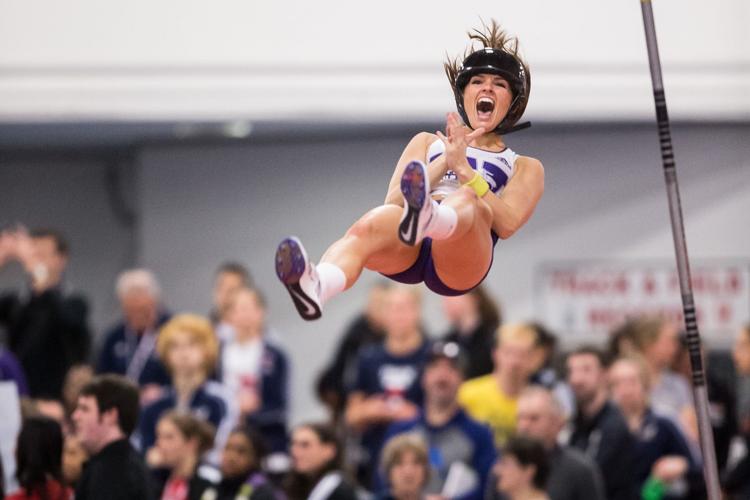 Western pole vault coach David Collins says he can't believe Bone's track career has come and gone so fast. He borrows legendary football coach Vince Lombardi's words when reflecting on her career.
"I would sum up her career as a 'relentless pursuit of perfection,' " he says. "Robin and I have had such a close relationship.... We have a mutual respect for each other ... and her success challenges me to be a better coach and to continue to learn."
Bone is a member of one of the most successful Mustang families ever: her father, Jamie, led Western's football team to two nationals championships in the 1970s and her brother, Stevenson, is now the current Mustangs starting quarterback.
But it's her mom who Robin says wins "most valuable family member."
"She waits around after football games, she waits around after track meets, my dad coaches so she's waiting for dad to finish up at practice, waiting for my brother to finish practice," Bone says. "Without her, it would be tough to make it all work."
Bone was born in Toronto but grew up in the small town of Darien, Connectitut, a town of roughly 20,000. Growing up, she played everything from lacrosse to softball to football but eventually committed herself to gymnastics.
"[Gymnastics] still is true my true passion," Bone says. "I just can't get enough of it."
But after suffering her fifth concussion by the age of 16, doctors had to relay some grim news: "I don't think it's safe for you to return to gymnastics," they told her.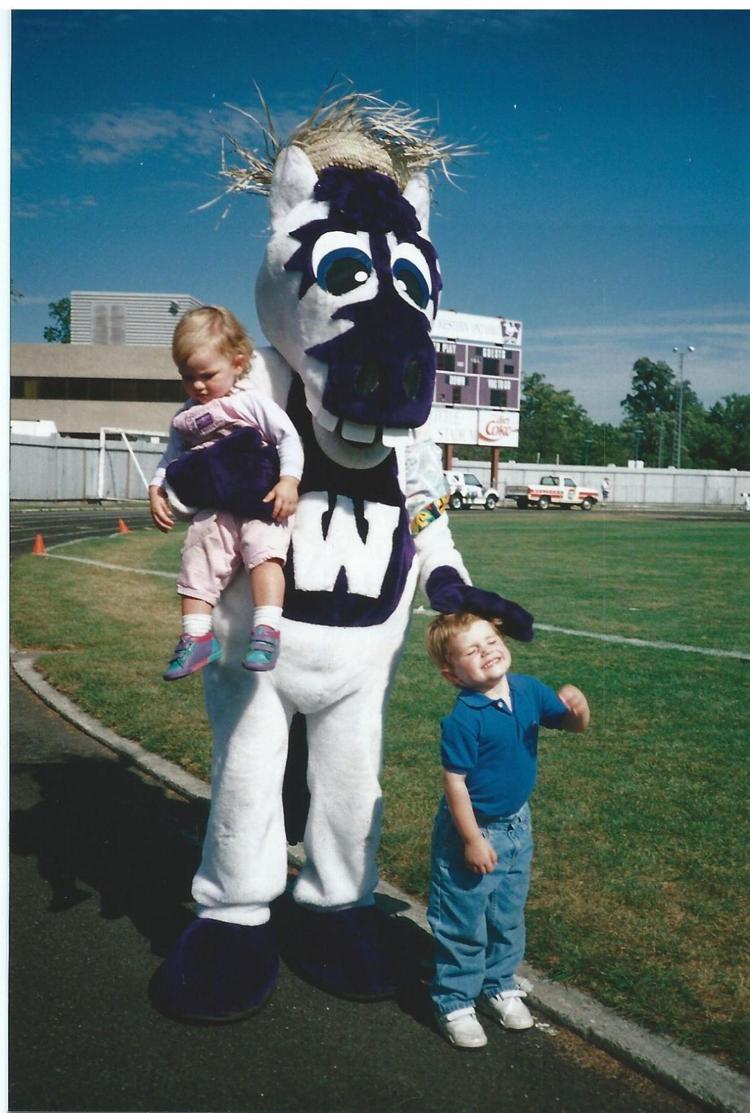 When Bone first heard her doctor utter these words, she was simply annoyed, thinking it meant she would only miss the beginning of her gymnastics season.
"The second time he said it, it totally stuck like a knife into my heart," Bone says. "I remember thinking, 'Oh my gosh, he's not talking about today, tomorrow, next week, next month. He's saying ever.' Just that thought made me feel immediately sick to my stomach. I felt like I was in shock."
Without gymnastics, Bone felt lost.
"I struggled with finding my purpose," Bone says. "I felt like I was gymnastics."
But her father sat her down and told her words she has never forgotten.
"Gymnastics wasn't who you are, it's just what you did," Jamie told his daughter.
As unfortunate as that experience was for Bone, she says it shaped her into the person she is today.
"In a weird way I guess I'm thankful having to go through something so tough," she says.
Western head track and field coach Croley says facing this adversity early in her career wasn't necessarily what has helped Bone become so successful.
"I don't know if overcoming adversity is the reason for [her success] or if it is just who she is," Croley says. "I truly think she is just highly driven and when she couldn't compete in gymnastics anymore, she needed a new challenge, and pole vault was it."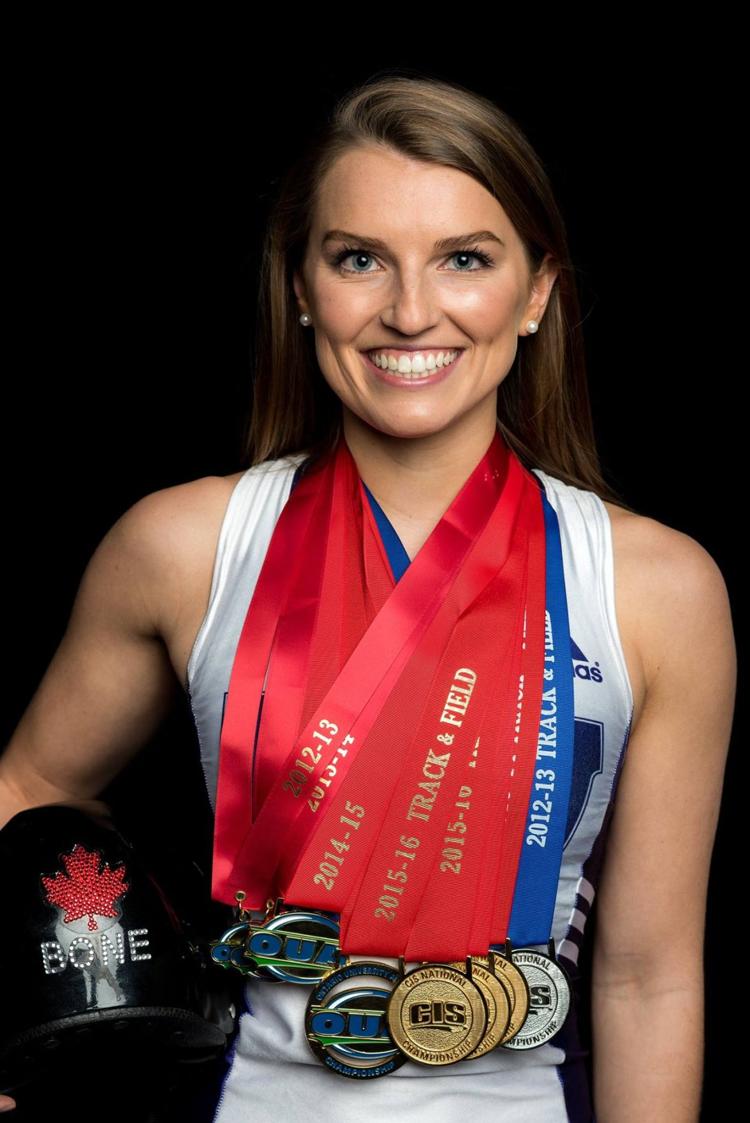 Rachael Muma, Bone's roommate and teammate on the track team, points out another type of adversity Bone has faced: wearing a helmet.
Bone is the only pole vaulter in Canada to compete with a helmet, which she has to wear because of her concussion history.
"It definitely takes a particular self-confidence to do something no one else is doing and it's a very admirable trait Robin possesses," Muma says. "One of Robin's mantras has always been 'Never let anyone dull your sparkle' and she truly lives by that every day."
Bone recalls a particular moment in high school that lit a fire under her and pushed her to new limits.
As a sophomore track athlete, she was invited to a high school invitational with some of the best seniors in Connecticut because the seniors from her high school team had to write their SATs.
Bone came in last — she hadn't been pole vaulting for very long so her competitors were jumping five feet higher than her — but afterwards when was standing in line for refreshments, she overheard senior vaulters talking and laughing so she thought it might be a good time to make some new friends.
Soon, she realized they were laughing at her but they didn't make the connection because she wasn't wearing her helmet in line.
"I remember thinking, 'Okay, you think you know helmet girl? I'll show you Robin Bone,' " she recalls. "I'm a very competitive person so I went crazy into pole vault learning.... I like proving people wrong. If somebody thinks that I can't do something, I want to make sure I can do it."
The next challenge on Bone's list is a huge hurdle: qualifying for the Olympics.
Bone competed in the Florida relays last week as preparation for the upcoming Canadian Olympic trials in Edmonton from July 7-10.
To qualify for Rio 2016, she needs to accomplish two things; one, she must jump 4.50 metres and; two, she must finish top-three at the Olympic trials.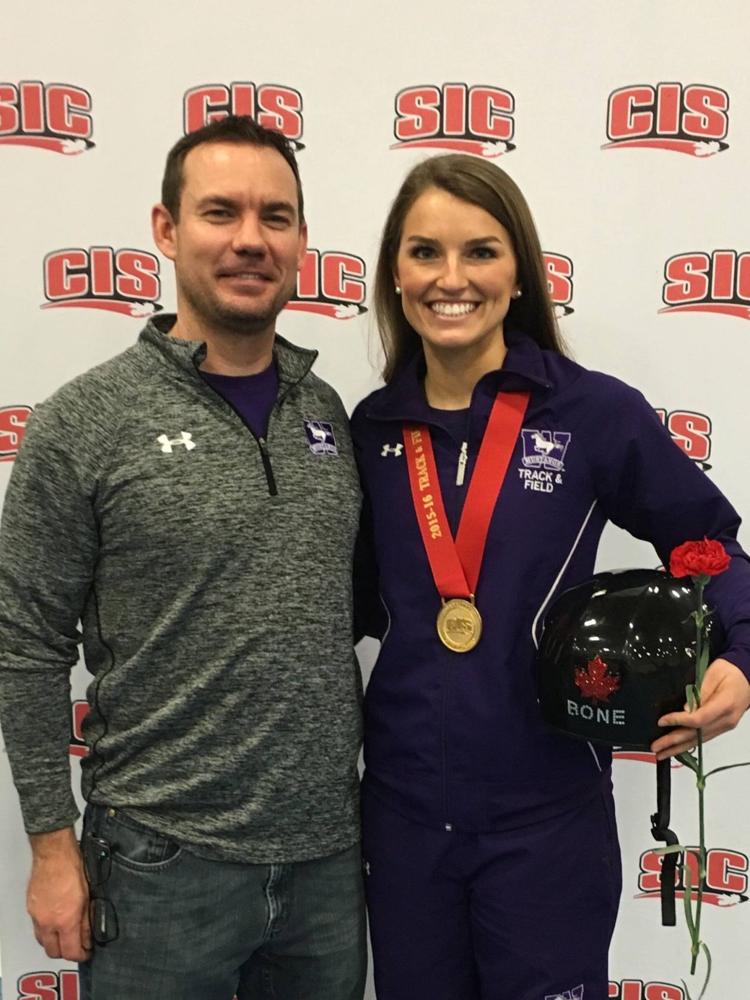 Bone is competing and training outside in warm weather because indoor competitions don't count, so even if she jumped 4.50 metres indoors, she wouldn't be able to cross her first objective off her list.
This is also why she competed as infrequently as possible during Western's season, which is strictly indoors.
The tricky thing is that even if Bone does jump 4.50 metres, which is 14 centimetres higher than she has ever jumped, she isn't guaranteed a spot — she still has to beat out most of Canada's top jumpers.
Between now and the Olympic trials, Bone will head to Phoenix for about a month to train at ALTIS, an elite athletic training centre, where she will train under Greg Hull and Dan Pfaff. A lot of other athletes, many of whom have already competed at the Olympics, will be in ALTIS with Bone.
Both coach Croley and coach Collins believe Bone can qualify, but they also agree that she needs to technically improve on her plant.
"She will need to fine tune some things in her plant that will maximize the energy she puts in," Collins says. "Sometimes in track and field there are those break through technical moments that yield huge improvements. Robin has had some of these in the last couple of years but there are more that she can still get."
Bone is well aware of this.
"I need to fix a couple things in my take off," she says. "Right now I only grip at about 3.95 metres ... [but] most of the other girls grip for sure over four, potentially even 4.20.
"I just have to grip up a bit."
If anyone is sure about Bone making this next leap, it's her roommate Muma.
"The other night at dinner we were discussing the funding that goes into supporting individual's Olympic dreams and Robin said something along the lines of, 'I can't put a price on that. There is no dollar amount on the Olympics. The Olympics is not X amount of dollars, the Olympics is everything,' " Muma says.