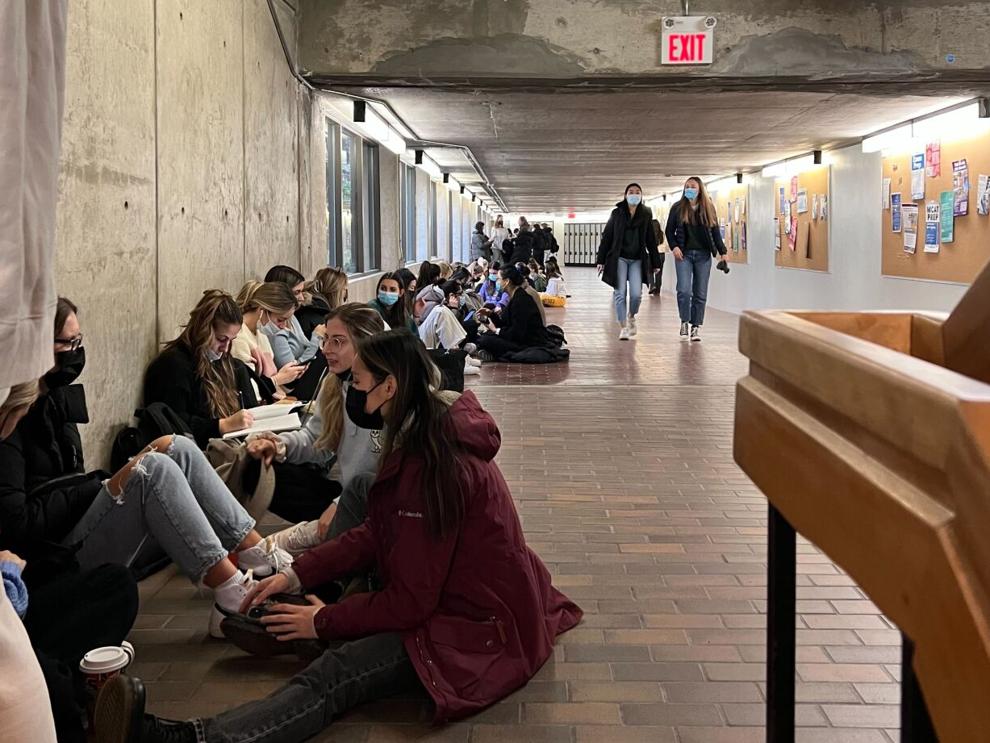 Toronto-based swimwear brand 437's pop-up sale in the UCC was shut down for a lack of social distancing with hundreds of students still waiting in line to get in.
The cash-only sale opened at 10 a.m. but saw a line wrapped through the tunnel from the UCC basement to the Social Science Centre more than an hour before it was set to open.
Just a few hours into the sale, Western Health and Safety requested the event be shut down, according to the University Students' Council. The USC also confirmed the sale will return tomorrow moving into the larger Mustang Lounge.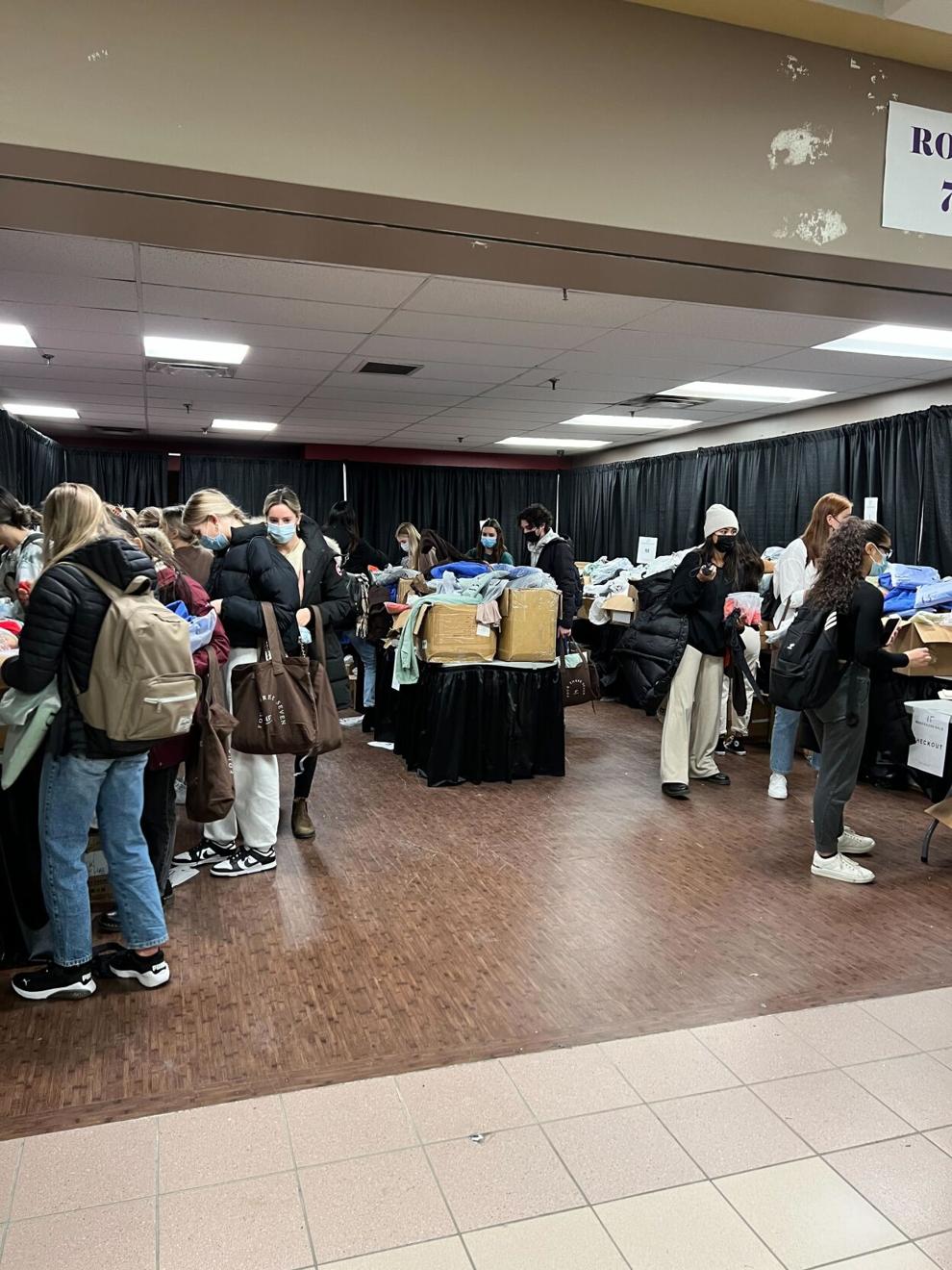 "The decision to reschedule 437 was an operational decision made by the USC'S Building Services," said the USC in a statement. "In light of the unexpected turnout, it was determined that Western's COVID protocols were not properly followed."
The sale was set to go on until 8 p.m. today as part of the brand's "College Tour," which also includes a warehouse sale at Queen's University.
"I'm annoyed at how much it was mismanaged," said Chloe Bissell, a second-year Media, Information and Technoculture student, who was waiting in line when the sale was shut down. "If the issue really was us not social distancing, someone from Western should've come down the line to adjust us rather than just sending us home, especially after waiting for almost 4 hours just to end up not even going to go in."
The representatives of 437 would not comment on the shutdown.
Many students said the pop-up's low prices were the main point of attraction. A 437 bikini can normally cost upwards of $150, but every item at the pop-up was priced at $20.
Cheryl Lin, a fourth year psychology student was among the first people to get into the sale — she had been standing in line since 7 a.m.. Leaving the sale with ten items, Lin showed off her haul to others still waiting in line.
"There's a lot of boxes, you really have to scrimmage your way through, but it was super fun," said Lin. "I was so excited when I got out."
The pop-up was set up in a small room in the UCC basement with large bins of products for students to search through. Students were also encouraged to post about the event on social media, with everyone who presented proof receiving a free tote bag with their purchase.
"It was pretty chaotic in there," said second-year Media, Information and Technoculture student Kate Thomson. "You just have to dig through these huge boxes until you find what you want."
In the early hours of the sale, Tomachi Onyewuchi, a Western grad and 437 representative at the pop-up said she hoped that the sale would give students the chance to shop luxury swimwear at a discounted price.
"We have a lot of students that love 437, and we wanted to make it more accessible," said Onyewuchi. "I don't about how every student is, but I was at my most broke in college and so it's really nice to be able to shop luxury swim at a super discounted price"
The pop-up will return Wednesday in the Mustang Lounge from 10 a.m. to 5 p.m..