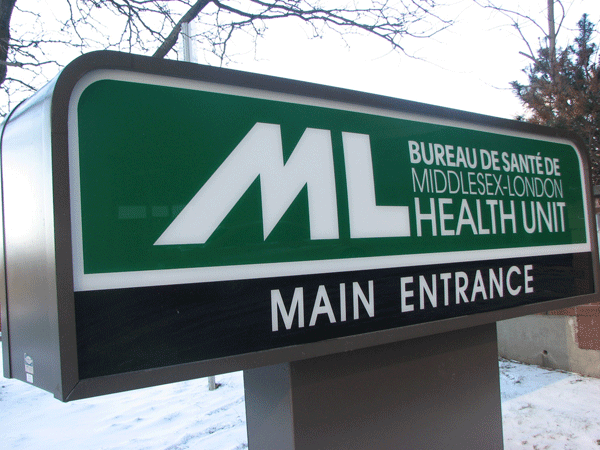 London hit a milestone in its fight against COVID-19 Tuesday, announcing 90 per cent of residents aged 12 and over have received at least one dose of a vaccine. 
"In just under one year, a total of 809,166 doses of the COVID-19 vaccine have been administered in London and Middlesex Count," read a statement from the Middlesex London Health Unit. "This milestone is the result of the close collaboration between the partners and agencies across the region."
As of Saturday evening, 87.2 per cent of the population aged 12 and over had been fully vaccinated against the coronavirus. Just under three per cent have received just one dose. 
This number is lower for university-aged Londoners. According to the MLHU 80 per cent of residents between age 18 to 24 are fully vaccinated, while 85.5 per cent are vaccinated with at least one dose. 
Western University's vaccination mandate required all students, faculty and staff to submit proof of vaccination or exemption under the Ontario Human Rights Code before Oct. 12. 
There have been no reported outbreaks of COVID-19 on or off campus among students since the vaccination mandate came into effect. Last year, Western saw at least 14 outbreaks among students and hundreds of cases linked to on campus residences. 
Western has put 28 students on "involuntary leave due to non-compliance with Western's vaccination policy," all of whom have been banned from campus. One student was expelled for violating this ban multiple times and trespassing.  
The MLHU expects vaccination coverage in the community to grow in the coming weeks with the introduction of vaccine appointments to children aged five to 11 across Ontario.