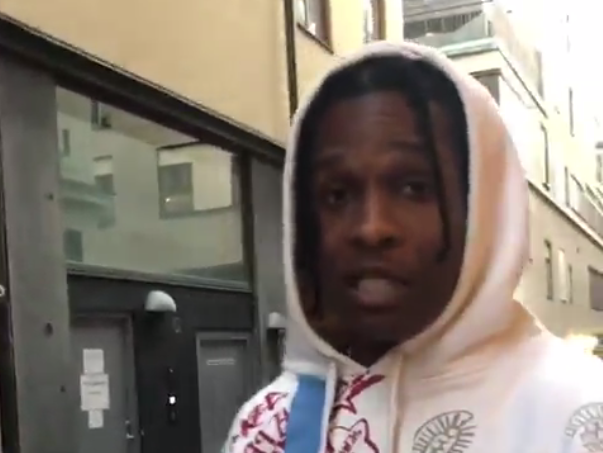 Headliner-to-be A$AP Rocky was arrested in Sweden on Wednesday, raising questions about his performance on campus happening late September. 
Rocky was detained on suspicion of aggravated assault while on tour in Stockholm. Swedish authorities have until Saturday to decide whether they press charges.
If they do, the marquee act of Western University's Purple Fest could face legal obstacles to his ability to live and work abroad.
Rocky was announced as the 2019 Purple Fest headliner by the University Students' Council, the event's organizers, in May. The concert is poised to be the biggest university concert in Canada.
The rapper's international fame made his booking even more significant than last year's headliner, Lil Uzi Vert, who led the concert in its first year in the public eye. 
The USC said they were following the news and would keep students posted.
"The USC is aware of the situation in Sweden involving A$AP Rocky and his team. We are monitoring the situation closely and will respond if more details become available," said Bardia Jalayer, USC president. 
William Dunlap, a law professor at Quinnipac University, said the rapper could face a number of difficulties if Sweden presses charges.
If convicted, Rocky could be imprisoned. And, even without prison time, a criminal conviction could jettison a visa application to perform in Canada, he said.
However, if Stockholm takes Rocky to court, it is unlikely he will complete his trial before the end of September, according to Dalhousie University law professor Robert Currie.
"In any Western country that I'm familiar with, [Rocky] would never have a trial that quickly," he said.
While awaiting trial, Rocky could be allowed to leave detention on bail. Usually, according to Currie, this requires the detained to surrender their passport, ensuring they do not leave the country. Sweden could afford Rocky special permission, allowing him to continue travelling around trial proceedings. This is rare, and comes with very restrictive conditions, Currie said.
In making a case for travel privileges on bail, Rocky could argue he is unlikely to not return, Currie said, because his international profile would make him an ineffective fugitive.