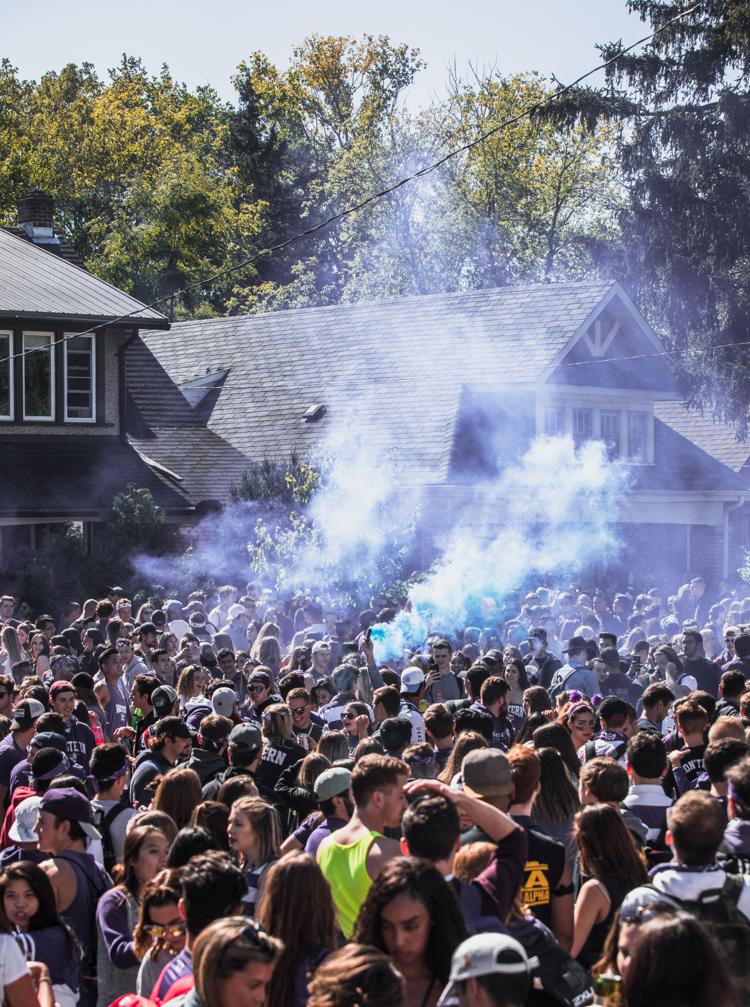 In an age long ago, before Donald Trump was president of the United States and the Chicago Cubs ended their 108-year World Series drought, there was only one Homecoming.
Those were happier times, when the purple-clad throngs of Canada's premier institution of higher learning took to the streets in an early-October ritual of beer, football and school spirit. Sure, Western's administration kept a disapproving watchful eye on its student body from afar, leery of the dangers of the hedonistic behavior on display on Broughdale. But as tradition is tradition, so the school maintained the first weekend of October as the official Reunion Weekend of Western University.
In fact, Homecoming 2015 was widely lauded by university administration and the University Students' Council. Fewer charges were laid by police; there was a 78 per cent drop in criminal charges, with 105 criminal charges in the fall of 2014, down to 23 criminal charges in 2015. Additionally, 1,422 provincial offence notices were issued in the fall of 2014, with a substantial drop to 791 provincial offence notices in 2015. Overall, the event was a resounding success.
"As a much bigger event than it was last year, it definitely went really well," former USC president Sophie Helpard said in 2015. "We had a lot of great attendance and a lot of positive feedback."
Additionally, Western's director of media relations, Keith Marnoch, proclaimed, "I think that we can maybe say that the message got through a few more people this year, which is really good to hear."
As far as the thousands of students and alumni who celebrated Homecoming were concerned, all was quiet on the Western front.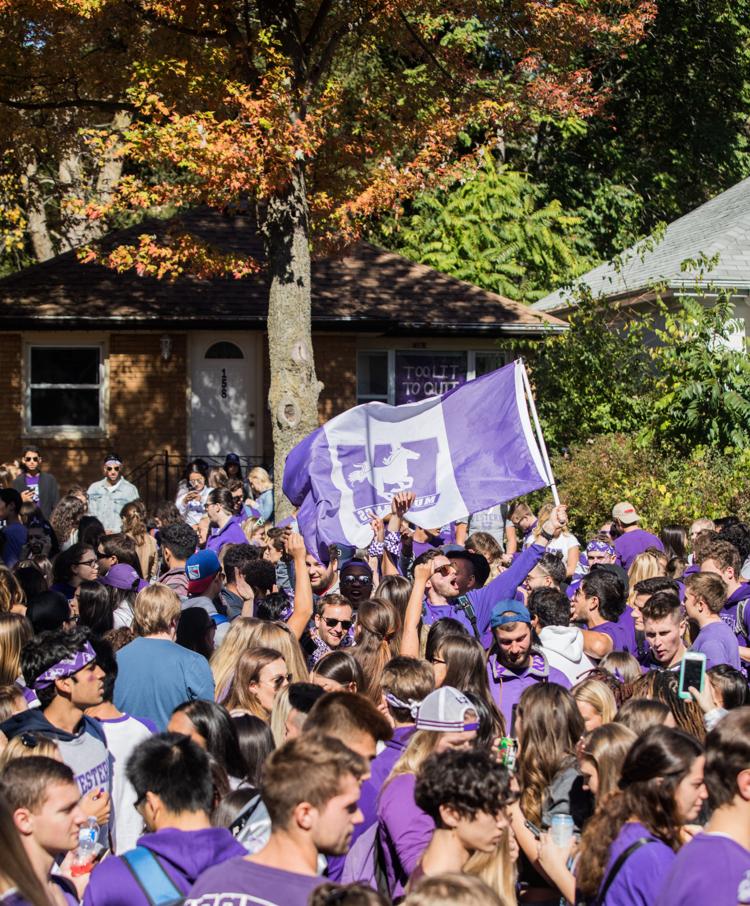 This is what made the breaking news of the summer of 2016 so shocking. The Amit Chakma regime moved to change the Homecoming date, abandoning its early October date for a weekend later in the month. In the midst of the dull-drums of cold weather and midterm exams, administration expected students to stay off Broughdale in favor of Weldon library.
"Moving Homecoming is only one of the means by which we will be encouraging students to find safer forms of entertainment," said President Chakma in a 2016 media release.  
What they didn't expect, however, was the resistance movement that would rise in opposition to their decision.
A "Save HOCO" Facebook group was created, with thousands of members quickly joining. In July of 2016, the USC passed a motion to officially express its disappointment with Western's administration over the university's decision to change the date. With students quickly mobilizing to celebrate the original Homecoming date in an act of defiance against the university, all eyes were on Oct. 1, 2016.
The original Homecoming weekend saw thousands of students take to Broughdale and its surrounding streets. And despite its defiant nature, the first annual "fake Homecoming," colloquially dubbed FOCO, saw a drop in issued police tickets compared to the already tame 2015 Homecoming event; only 54 were handed out, as opposed to 76 tickets in 2015 and 213 tickets in 2014.
"We had a greater number of students than we have in the past," London Police Service media relations officer Sandasha Bough told the Gazette in 2016. "However, we noticed that those individuals tended to remain in the backyards and inside of the residences,"
The USC also provided alternative programming on the FOCO date to steer students away form the alcohol-inspired activities on Broughdale. However, the event, dubbed Fall Fest and featuring such attractions as a hot air balloon and carnival games, was cancelled due to rain.
Despite the good behavior exhibited by FOCO partiers, administration refused to budge in 2017, keeping Homecoming at its late October date. And just like in 2016, students responded by flooding Broughdale by the thousands. With 10,000 people having attended the first annual FOCO event, LPS reported that 11,000 showed up for its second incarnation.
While London police lauded students' behavior in 2016, 2017 was a very different story. In a media release, LPS said overall, Middlesex-London EMS responded to 54 patients because of FOCO with 37 patients transported to the hospital. Of that, there were 35 intoxicated patients, seven drug overdoses, seven traumatic injuries — falls and minor lacerations — two assaults and three patients who were hit by cars. One individual suffered from a serious head and spinal injury after falling off a roof. Police also reported that eight arrests, 11 charges, 50 notices and 969 warnings were issued on FOCO weekend. 
"This is a significant financial drain on our organization that is ultimately paid for by London taxpayers," LPS deputy chief of operations Daryl Longworth said of FOCO in a 2017 press release.
In contrast to the packed streets of FOCO, the new Homecoming date saw a handful of students appear on Broughdale only to retreat back to their homes with no signs of large-scale partying.
This year, Western's USC has made concrete steps to provide alternative programming for students during FOCO weekend. With the recently announced Purple Fest concert — featuring rappers Lil Uzi Vert and Juice WRLD, hip-hop record producer and songwriter Murda Beatz, and London DJ duo Loud Luxury — thousands are likely to be kept off Broughdale.
So Sept. 29, 2018 will mark the latest chapter in the tale of two Homecomings. From senate meetings to scandalous banners, a grandma's destroyed garden to internationally-renowned rappers, it's been a story full of characters and controversies. And this year should prove no different.