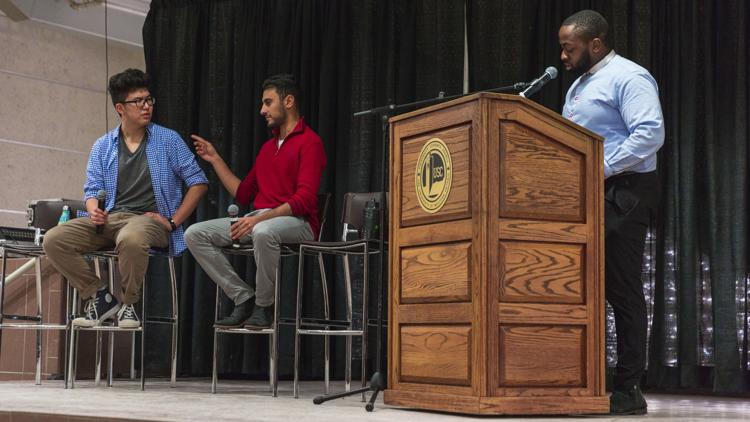 Team ForYe and Bardia+Cat 2019 met calmly Monday night in a debate which saw candidates largely avoid the pointed criticisms they let fly in their first encounter last week.
Presidential candidate Frank Ye was joined by slate-mate Jared Forman, who was unable to attend last week's media debate. In vying for the vice-presidency, Forman has said he would run for president of the Ontario Undergraduate Student Alliance, the province's main student lobbying group; when the slates did disagree, it was most often around each of their postures toward Queen's Park.
The Progressive Conservatives announced sweeping, controversial changes to university funding four days before the slate's platforms were due. ForYe added a response to the proposed cuts as a new first platform pillar, whereas Bardia+Cat did not.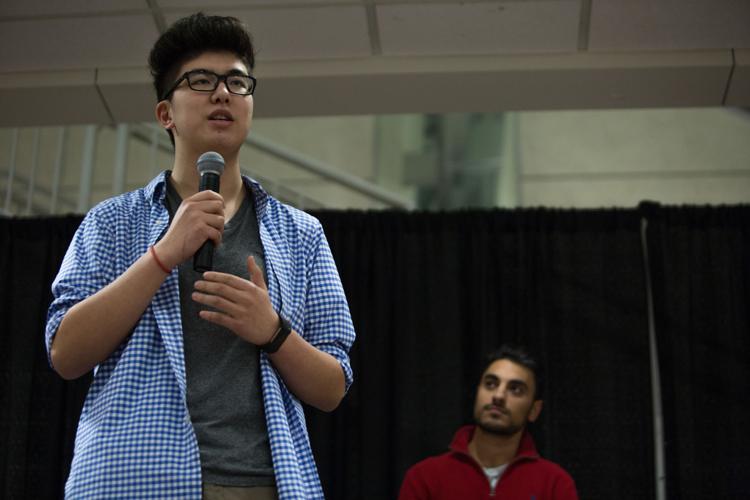 This became an immediate argument between the slates at the first debate: while Ye emphasized the comprehensiveness of his slate's response, Catherine Dunne countered that the material was a re-hashing of predictions released by Ontario's Minister for Training, Colleges and Universities, Merrilee Fullerton.
Since then, Bardia+Cat have released a statement on the potential cuts, which they said Monday night was a more patient response than ForYe's; they said they took time for consultations, whereas ForYe likely did not.
Nonetheleess, ForYe continued with criticism, as Forman noted his was the only slate to have a plan from day one.
Bardia+Cat's provincial plan begins without conceding that Ontario's cuts will necessarily take place. Dunne highlighted this choice, and said it contrasted with ForYe's plan, which she said would be held against them in negotiations with the province — that Ontario would not believe ForYe if they fought for mandatory ancillary fees.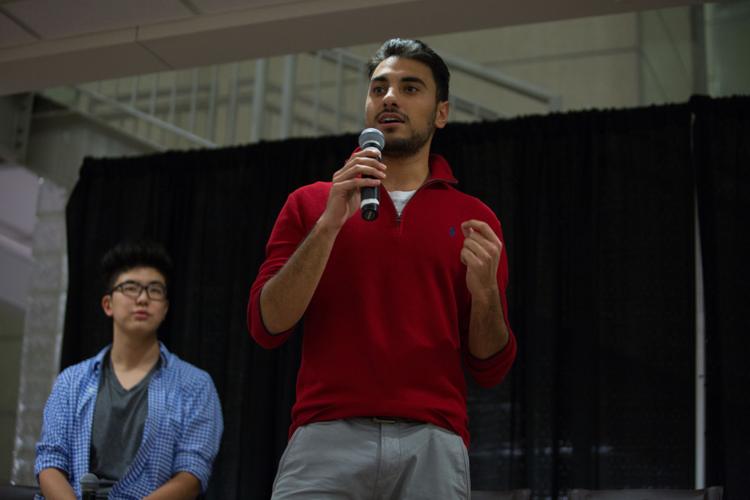 "If executed properly, with the interests of students in mind, Team ForYe supports the concept that students will be given the freedom to choose which services they would like to use and pay for," reads their platform.
As Dunne revisited this view a second time, Forman countered that their platform "isn't to dip into the worst-case scenario," but that they do have a plan to handle the cuts if they pass through the PC's majority in the legislature.
Bardia+Cat's response says they would try and fight for the regulation of international student tuition, which could rise sharply as domestic tuition is cut and universities search for revenues. Dunne later admitted this was their least feasible platform point when asked in an audience question. ForYe's least feasible point was the proposal of a parking garage to create parking spaces.
Budget or audit?
The sharpest confrontation took place in a brief dispute over how much money University Students' Council services had either made or lost in recent years. It began last week, when Dunne said if forced to cut one service, it would be Western Film because it is not profitable. Ye then rebutted that Western Film was one of the USC's only profitable services.
This week Bardia Jalayer, presidential candidate, accused Ye of trying to "put Catherine down" with the rebuttal, and that Western Film is actually budgeted to lose $6,000 this year.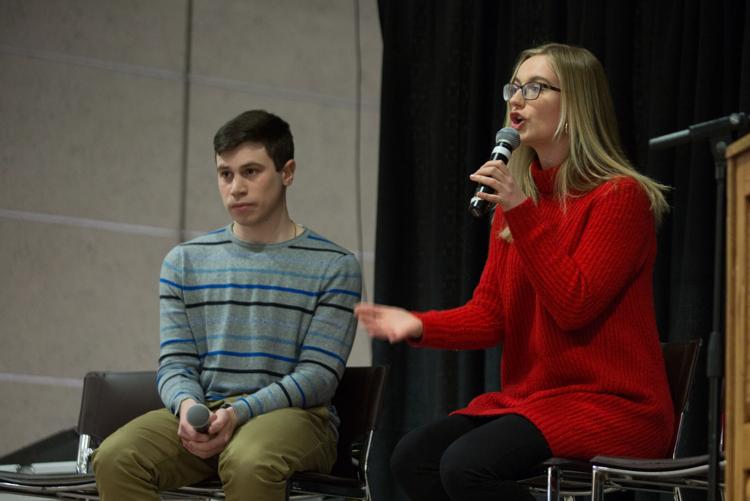 The slates then disagreed over other services. Forman said the Wave was "teetering on profitability" as it had made $50,000 last year but was negative the year before. Jalayer said that the Wave had made $200,000, significantly more than Forman claimed.
Ye chimed in again, saying that the Wave had actually lost $20,000, while The Spoke had run a profit.
"It seems we need some fact-checkers," said former president Tobi Solebo, the debate's moderator.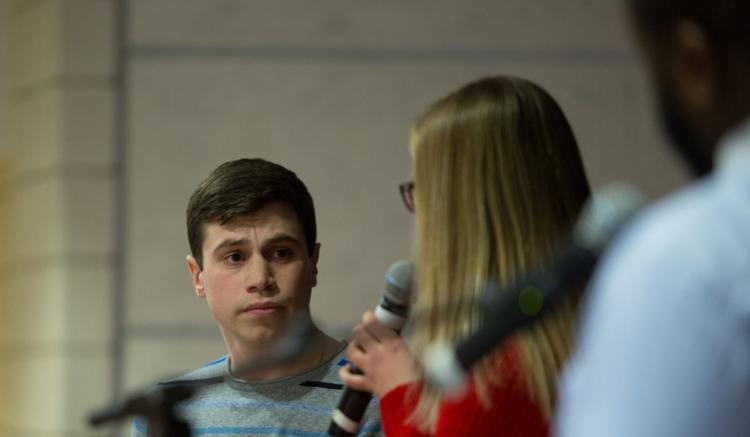 Western Film has lost money in both 2017 and the first five months of 2018, according to an independent audit from Pricewaterhouse Cooper; they were down $8,885 as of May 31, 2018.
The Spoke also profited in 2017 through May 2018, as the audit reported it is $424,206 positive. The Wave lost $54,175 in 2017 but has climbed to $24,180 positive in May 2018.