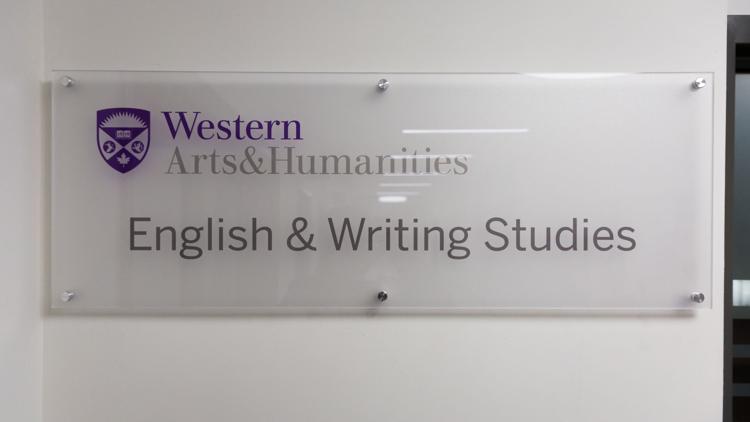 The student at the centre of revelations around a professor using the N-word in class has spoken out again, after her account of the event on social first publicized the incident.
Chizoba Oriuwa, a fourth-year health science student, was one of a handful of black students in Andrew Wenaus' popular literature class when the professor used the term "house [N-word]" in a discussion of The Fresh Prince of Bel-Air. 
"Everybody fell silent. Nobody said a word," she told the Gazette. "I believe everyone was just as shocked as I was. However, they'll probably start defending him." 
After the class, Oriuwa posted a long account of the event on Instagram, sparking an apology from the professor and both online defences and condemnations of the man. Wenaus said his use of the full term was meant to "strip it of its meaning" for the purposes of class discussion.
Oriuwa has since spoken to local and provincial media, telling her story and describing an experience many students of colour may sympathize with. And it's another harsh spotlight on Western University, which has seen a number of recent controversies for bigoted language.
Since the incident last Wednesday, Oriuwa has dropped the class.
"[It was] an uncomfortable environment for me and the black students, especially by being one of the few black students in the class," she said.
"I cannot imagine myself constantly feeling that I will be devalued," if she continued to stay in the class, she said.
Oriuwa approached the dean of Arts and Humanities, Michael Milde, and the chair of the English and writing studies department. They promised her re-entry into another course, as she needs the 1.0 credit to apply to professional school.
But the student is still looking toward remedies for the underlying problem. The dean told Oriuwa that Wenaus is enrolling in Western's Centre for Teaching and Learning, but she thinks Western should officially condemn the incident.
Western's response to an outpouring of criticism on social media following Oriuwa's post was to add an apology from Wenaus on the Arts and Humanities website. They added it was not "in keeping with their values."
After her post, campus' response was cut down predictable lines. Some students online, despite Wenaus' unequivocal apology, said that the academic context in which Wenaus used the word should remove any harm the slur caused.
But Oriuwa described how the slur "resurfaced" years of racism, overt or not, that she has experienced since she came to Western. She added that she was not focusing on Wenaus' defenders.
"They are blinded by their privileges and they are not able to emphathize and understand black students, who are constant victims of racism and discrimination," she said. "In a predominantly white institution such as Western … [they are] clearly clouded by their ignorance and that is something I will not respond to."
Other campus organizations have shown support for Oriuwa. The Arts and Humanities Students' Council said they were aware of the issue, and that they are disappointed to see "that such behaviour persists on our campus."
The African Students Association, of which Oriuwa is president, offered their support.
"Since this incident came to light last week, she has been advocating and voicing the sentiments of the black student body here at Western," they said, "who have faced racism and discrimination in silence."
Update (Oct. 29, 11.19 a.m.): this article has been updated to reflect that Oriuwa needs the credits for professional school not grad school; and to clarify that she said she would feel devalued if she continued to be in the class.