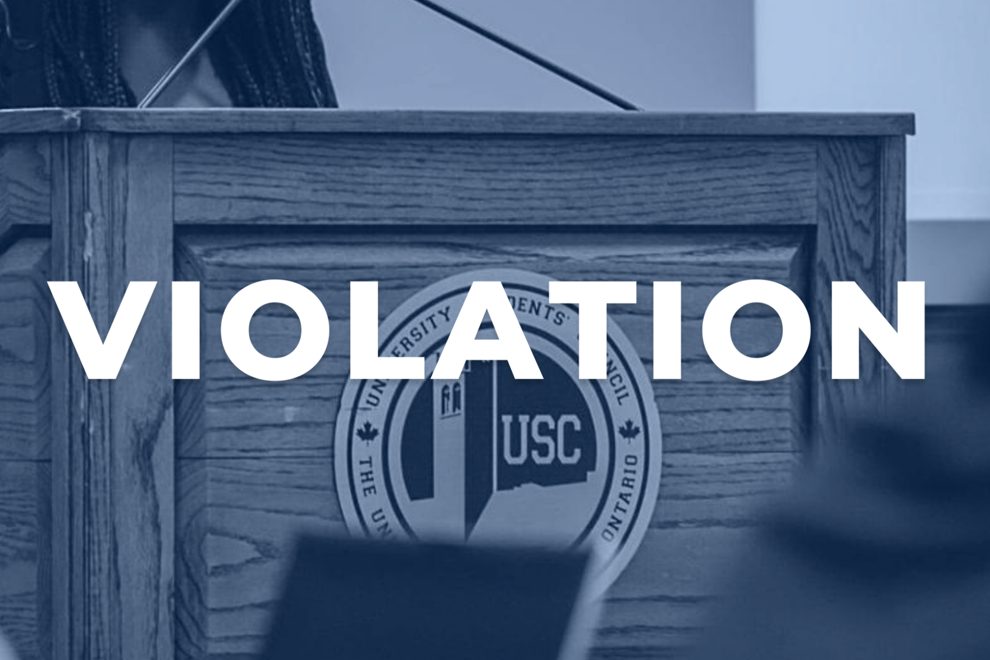 USC presidential candidate Sunday Ajak was sanctioned with a warning by the EGC Monday for posting an image on his campaign Instagram story of him modeling for The Purple Store in a shirt featuring the Western logo.
The Elections Governance Committee ruled Ajak had violated section 3.1 of their violations policy. 
The policy states candidates "shall refrain from the use of the [University Students' Council] or University logo and any other USC or University copyrighted material or image when producing materials … for the purposes of campaigning." 
The EGC heard Ajak's case on Saturday before releasing a decision Monday, warning Ajak for violating the policy. This is the first sanction the EGC has issued for a presidential candidate in the 2023 USC election period.
Ajak's violation does not carry any penalty aside from a warning from the EGC. Many USC candidates in the past have been issued warnings for posting campaign materials with the Western University or USC logos — most recently Matt Reesor in 2020.
During his hearing, Ajak said he was "unaware of the post and that a member of his campaign volunteer team had posted it late at night," and he did "not direct the action of taking or posting that image," according to the EGC's ruling. 
The EGC's violations policy states candidates "shall be responsible for the actions, and the violations stemming from such actions, of any campaign volunteers unless the Candidate satisfies the Committee that they did not direct the action and could not have reasonably foreseen that the action would occur."
Ajak told the Gazette he was "clear to the campaign team regarding the use of the colour purple and the Western logo."
"However, there was some confusion on the exact use of the ads and how those images were property of the Purple Store and not myself," said Ajak.
The report read Ajak also said the campaign volunteer who posted the image was not present at the briefing, as they joined the campaign team afterwards.
Voting in the 2023 USC presidential election begins Tuesday and closes Friday.