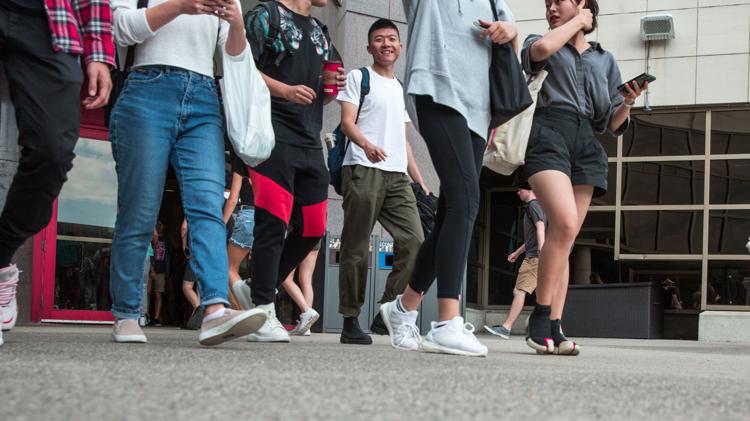 Western University's weather sirens atop Alumni Hall and the Social Science Centre have served the campus as a mass alert system for over five years. But now, they have been replaced by a new and improved communication tool called Alert WesternU.
The weather sirens have been mainly operational during weather emergencies, most commonly tornadoes. Ontario averages 13 tornadoes per season, usually occurring in June, July and August.
Now, Alert WesternU will notify people of severe weather conditions, but also of any imminent danger, such as campus evacuations or closures.
"It allows us to push out information to an entire community, as used by large universities in the U.S.," said Dan Redmond, director of the Campus Community Police Service and Emergency Management. "Before, we didn't have a system that would reach every person on campus with an @uwo.ca address and send a message out right away.
Western underwent a thorough process to have Everbridge — a government-used provider of critical communication solutions — create a reliable source for timely and accurate information during an emergency. Everbridge's system was used in 2012 during Hurricane Sandy and in 2013 during the Boston Marathon bombing.
All current students, faculty and staff are automatically enrolled via their @uwo.ca email address and they will receive emails or text notifications in the event of a campus-wide emergency.
Once subscribed to the system, it is recommended that users add up to three mobile numbers and two additional email addresses as backups.
"For the most part, students text first, so it's important that they load up their text numbers on the app," Redmond said.
Once Alert WesternU is activated, it will make several attempts to reach the registered contacts to ensure that the recipients have read the alerts.
"There is no tracking of the particular person if you download the app. It sends a message to the area that you are in, for example, university grounds," said Redmond. "If you turn on the locator once you sign up, it will just send a message to the device."
Whatever data the user stores inside the system is encrypted, meaning no third parties have access to clients' personal information.
"I'm really happy that Western University has invested in this system," Redmond said. "It's really important that people go in, do single-user sign-on and download the app."
Alert WesternU will be tested three times annually. The first testing was already carried out on Oct. 3. In the future, it will be tested on Jan. 30 and May 8. Emergency Preparedness Week runs from May 6 to 12.