On Monday, Sept. 7, 2015, Andrea Christidis packed up her belongings, excited to embark on a two-hour car ride from her home in Toronto to Western University.
But the orderly student had to make sure her room was well-kept before she left.
She made her bed that morning, a pristine white and grey duvet cover that her mom, Georgia, bought during a shopping trip to Buffalo, NY., the year before. Andrea had complained about having the smallest room in her family home in the predominantly Greek neighbourhood, so the pair had redecorated when she was in the 12th grade.
The room is clean and simple; silver curtains match the light grey walls, and sparkly Christmas lights hang on top of the curtain rod. She took great pride in keeping the room tidy and organized. And yet, the tiny room is bursting with Andrea's personality.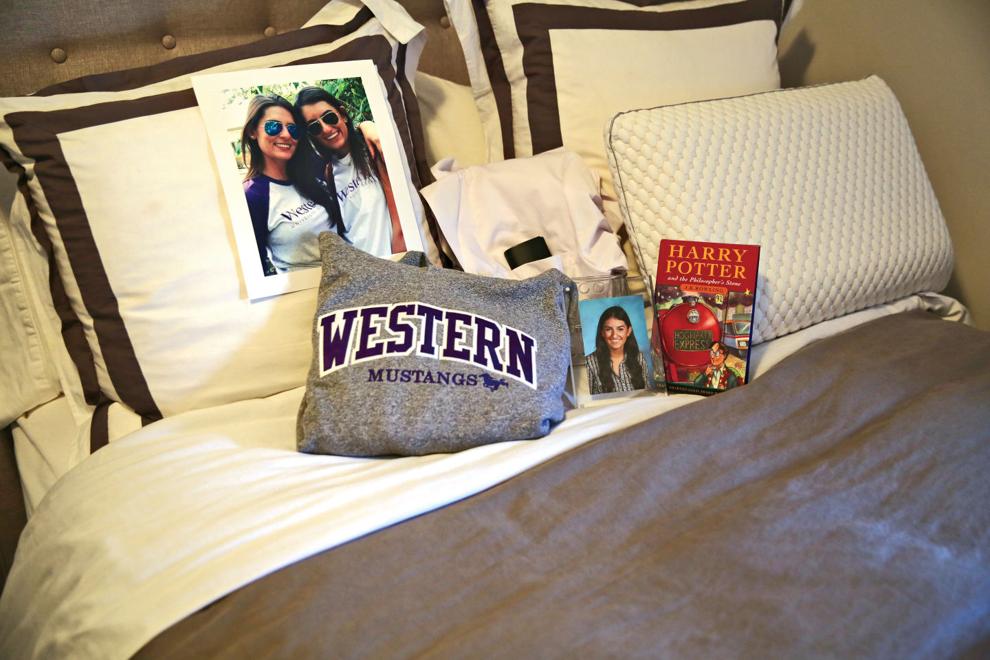 On her bed lies a copy of Harry Potter and the Philosopher's Stone. Ask any member of her family or friends and they'll tell you how much she adored the series.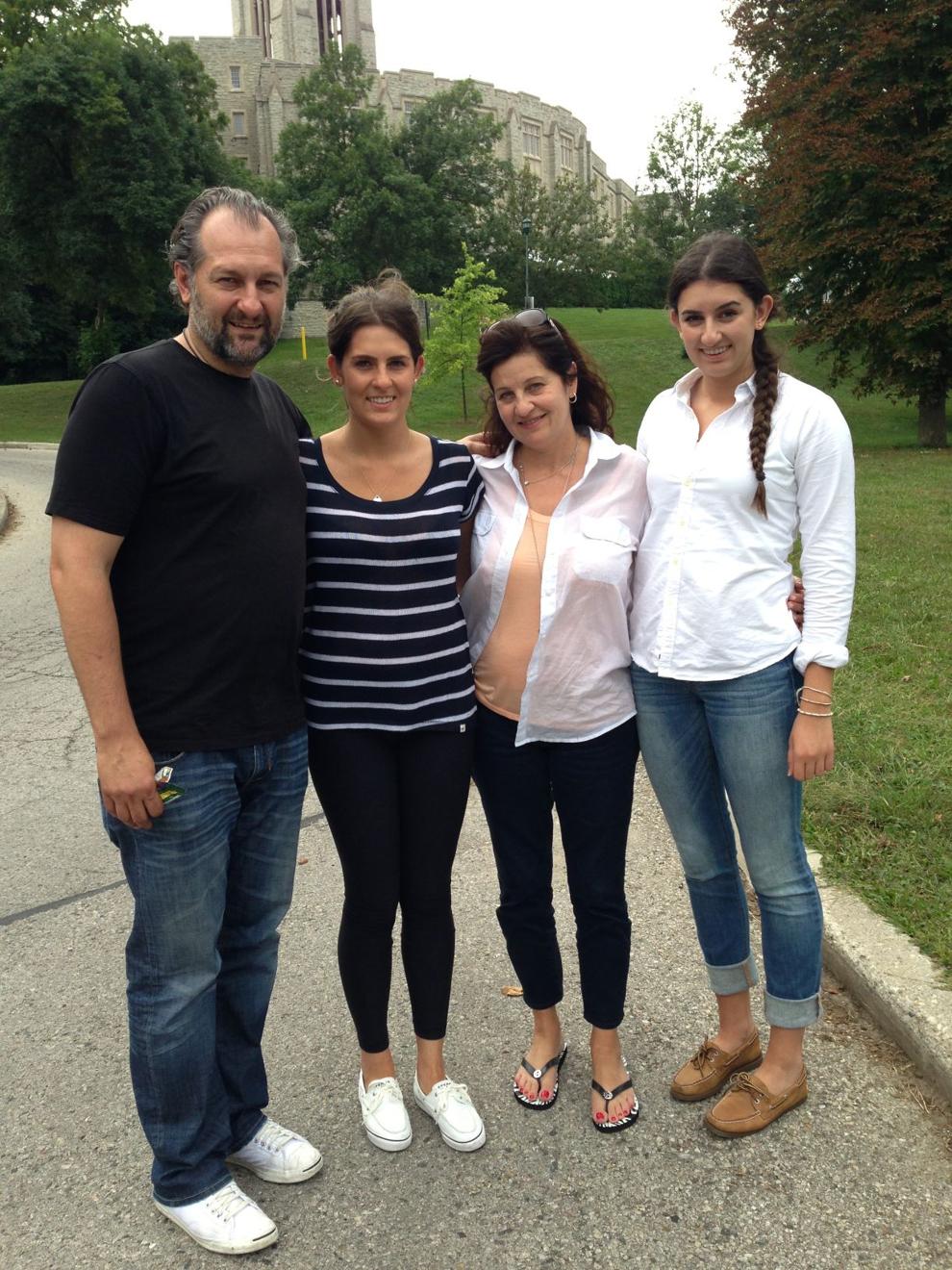 There's a canvas photo of London, England, perched on her dresser beside her bed, a visual representation of where she wanted to go. She loved to travel, but it was the Harry Potter world that really piqued her interest in the European city.
Across from her bed is a table lined with perfume and cosmetics, the objects one would expect to see in a teenage girl's room. Georgia had bought a bag of make-up for her daughter at a sale in September and she was excited to surprise her at Thanksgiving with the contents.
Her room is meticulous; however, one thing remains out of place.
Sitting in the corner of that tiny room, lonely, obtrusive and unopened, are bins of Andrea's belongings. The contents contain everything Andrea packed that Monday in September. That Monday would be the last day she spent in her room.
A month later, to the day, Andrea walked home on Lambton Drive to her Medway-Sydenham residence from Cronyn Observatory. She had just finished a lab assignment for her astronomy class, looking to earn an extra three per cent before the long weekend. That day, on Oct. 7, 2015, a drunk driver hit Andrea.
Chris, Andrea's father, and Georgia would later have to retrieve the bins of their 18-year-old daughter's belongings from the residence she spent one month in.
Andrea never made it home for Thanksgiving
Her life
Andrea Christidis in photos
It's hard to sum up the short life of a person who meant so much to so many people. To her family, Andrea was perfect.
Her parents recall her as an easy, loving baby. Sleeping through the night at four months and soothing herself to sleep, Andrea completed the family of four. This behaviour carried on through her elementary school years.
Georgia notes how her teachers had loved her daughter. From her penmanship to her grades to her dedication and punctuality, Andrea was an amazing student.
"The discipline she had from such a young age developed so early," says Georgia. "We knew she was destined for really good things."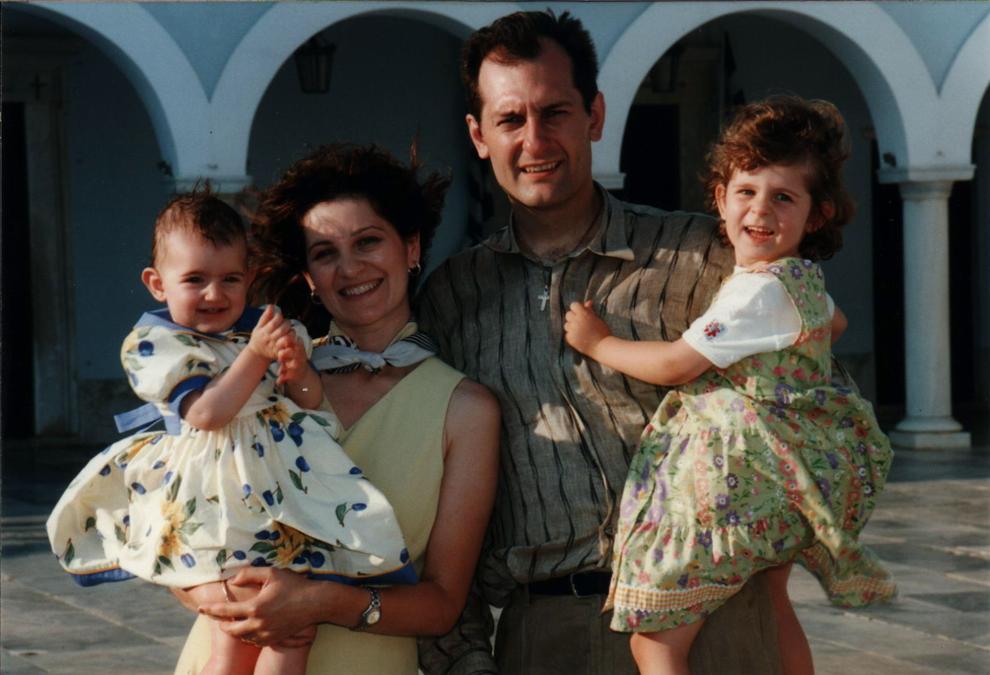 She excelled at school, becoming trilingual in French and Greek. At her grade six graduation, peers and teachers voted Andrea valedictorian.
"All through the schooling years, it was a delight," recalls Georgia. "It was never 'do your homework. Did you do this?' she took such pride in her schoolwork. From the standpoint of a parent, she never gave us a hard time about school."
Thomai Ilias, her childhood best friend, was friends with Andrea for 15 years. She remembers Andrea as the leader of their friend group, giving advice and being wise beyond her years. Another childhood friend, Yasi Farshad, Andrea's best friend from grade one and a first-year BMOS student, agrees.
"I remember in elementary school, she was a little bit bossy," Farshad says with a chuckle. "She had that leader inside of her, in her personality … She was always smiling."
Both Farshad and Ilias describe Andrea as their sister.
Ilias calls Andrea her role model, a person she looked up to.
The duo experienced every milestone together, with Ilias helping her with her valedictorian speech. Although they went to different high schools, they remained close friends. They saw each other almost every day.
Andrea and Ilias ended up working together at the Christidis' family café. Her dad recalls Andrea as a responsible and dedicated worker.
"She was getting into it more and more," says Chris. "She really felt proud of it and enjoyed being there. It was something that she wanted to build and grow. Every time I would say I think I will sell [the business], she would say, 'No, no, no, don't sell it. I love being there and I love working.' It was very much a part of her life."
She took on a senior role at the café, teaching staff — including Ilias — and working while her father was not present. By the summer of 2015, Andrea could run the store.
She worked all summer, not traveling like she would have liked. Instead, she chose to save in order to have spending money for university.
Her first choice was Queen's University for life sciences, but she received her acceptance to Western for health sciences first. She surprised her parents with the decision, but she wanted to get a better GPA and found herself more interested in the health sciences program. Additionally, her sister, Alexia, was at Western, which played a large role in her decision. She didn't want her parents making two trips in the opposite directions and found it to be more convenient if she joined Alexia in London.
"She was such a good daughter to me as a mother," says Georgia. "She was very affectionate, very respectful. She loved her grandparents, her cousins. She loved her friends dearly."
Her cousin, Nicole Koutlemanis, calls Andrea her baby sister. The two were close in age, Koutlemanis being one year older than Andrea. The two look nearly identical, often being mistaken for sisters during their time together at Leaside High School. But they were also the best of friends.
Growing up, they danced together, played soccer on the same team and took Greek lessons every Saturday morning. Andrea convinced Koutlemanis to read the Harry Potter series. Today, Koutlemanis says she cannot study without listening to Harry Potter music, a tradition she learned from Andrea.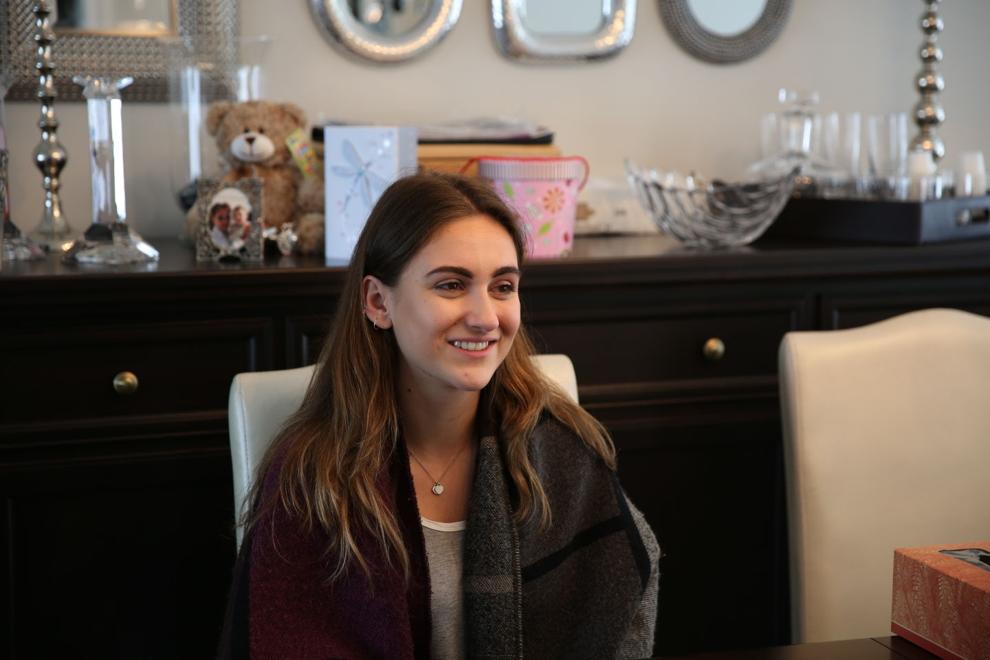 The second-year communications student at Laurier University fondly remembers all the times Andrea would push her out of her comfort zone.
"She had a great sense of humour," Koutlemanis says. "She always wanted to go out and be adventurous with whoever she was with, which I'm very lucky for or I would have stayed in the house all day."
The pair travelled together during March Break in high school to Europe. Andrea loved to travel and made Koutlemanis come with her.
"If I didn't have her there, I wouldn't have gone on that trip," she says.
Together, they went to Switzerland, France and Italy. Koutlemanis still has the photos Andrea took of her, photography being another passion of Andrea's.
Travel was always a big part of her life.
"Our trips were our favourite memories," says Chris.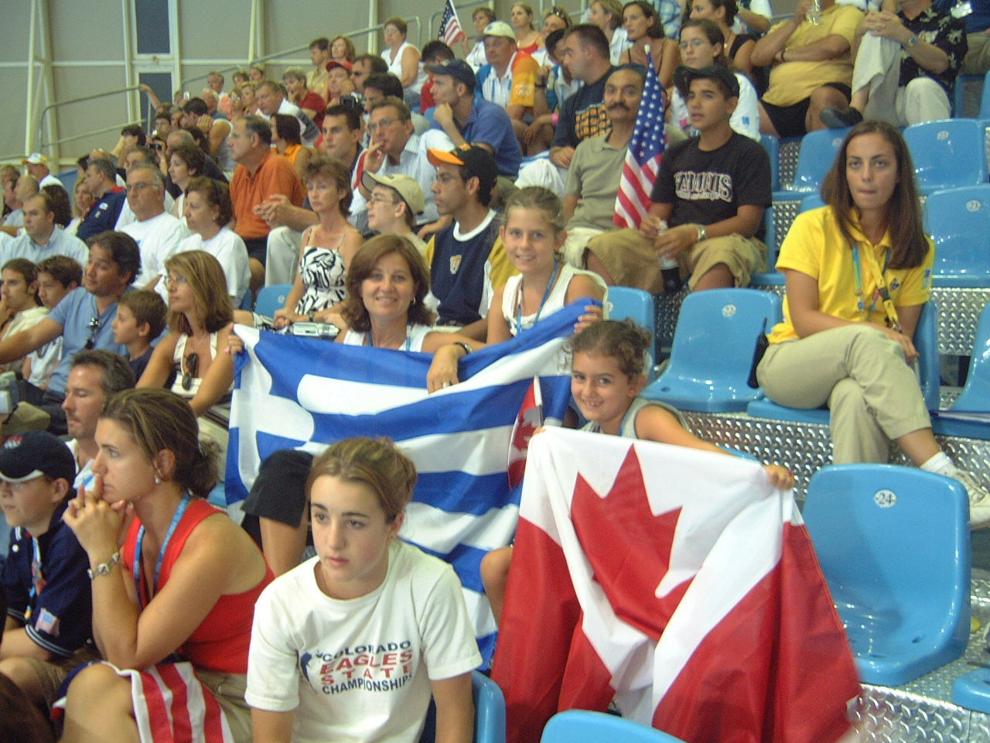 Georgia recalls baptizing Andrea in Greece in 1998 with the whole family attending. This trip would be just one of the many Andrea would take throughout her life.
"She loved to see things," says Chris. "Art and traveling and buildings, she loved photography at the end. She just wanted to explore. She just naturally had an open mind for seeing things all over the place."
"She appreciated the beauty in things," Georgia chimes in.
All together, Andrea was a well-rounded person. There are not many things she didn't excel at. Her long-term goals included becoming a doctor, though she didn't tell many people — she didn't want to disappoint anyone.
"I was lucky enough for her to be able to tell me," Koutlemanis says.
"She would tell me that she wanted to be a doctor, that was a dream of hers, and I know she would have accomplished it because her grades were impeccable," says Ilias. "She was very diligent in her work. She always had a differentiation between having a good time with her friends and studying.
"She was perfect."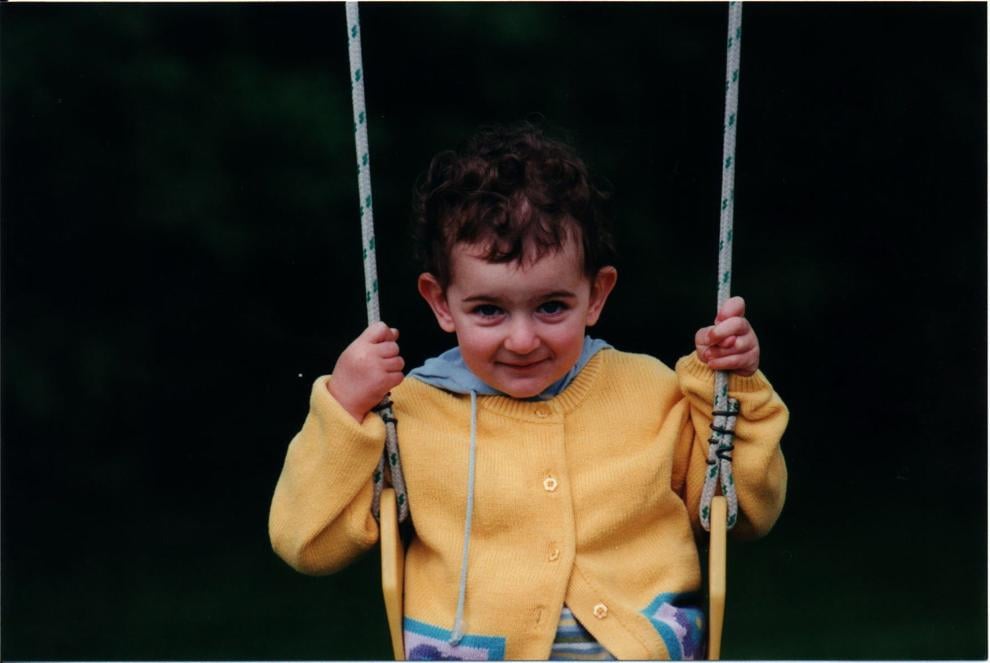 The accident
The last time Georgia spoke to her daughter was the day of the accident. They had been texting and Georgia was surprised when she had not replied by 11 p.m. It was unlike Andrea not to answer her mom.
Georgia was preparing for bed, planning on texting Andrea to make sure she was OK when she got a phone call from an unknown number at 11:45 p.m. She expected it to be Chris, who was on his way to Greece at the time. Instead, it was a doctor from Victoria Hospital in London.
"He said, 'I'm very sorry to be making this call. I know it's every parent's worst nightmare, but your daughter has been in an accident and she's in the hospital, and you need to come tonight.' "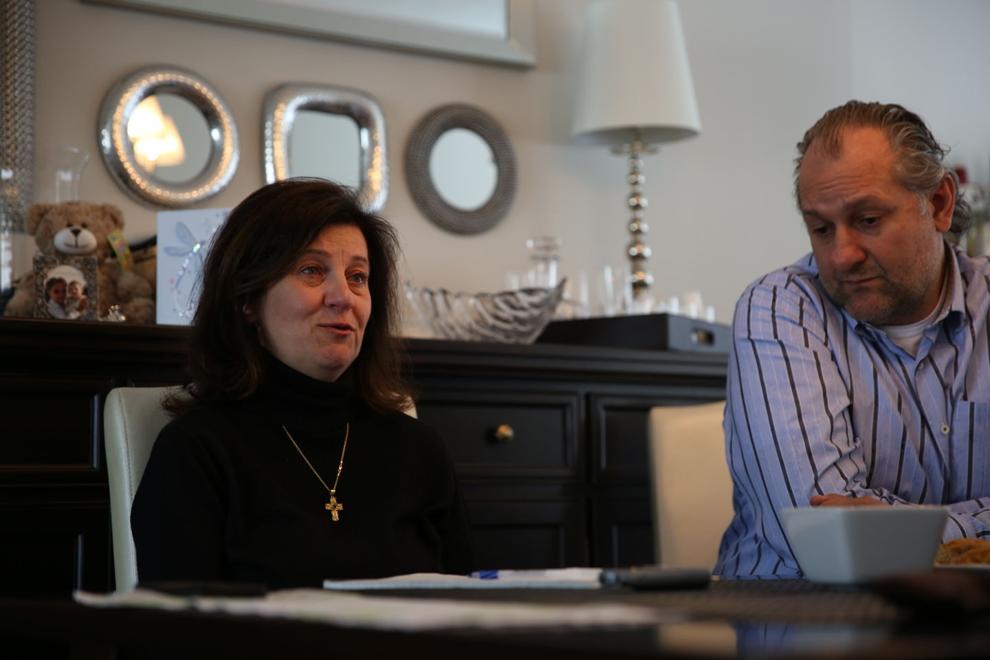 Georgia was initially in disbelief, believing the phone call to be a prank. But the doctor persisted, and Georgia began to scream.
"It's like the house fell on top of me," she says.
"Is she alive?" she asked the doctor. He hesitated. "He said, 'Yes, she's alive, but she's very seriously injured. So you have to come to London.' "
Georgia called her sister since she was home alone. Her brother-in-law, together with his daughters and Georgia, immediately made the late night, two-hour trek to Victoria Hospital.
At the same time, Farshad was the first one of Andrea's friends at the scene of the accident. When Andrea's roommate alerted Farshad to the fact that Andrea had not returned home from the gym three hours ago, she called the Western Student Recreation Centre and Campus Police. When no one could give her an adequate answer, Farshad took matters into her own hands and began looking for her on campus. She stumbled upon an accident scene, not imagining Andrea could be involved. But when she asked a police officer on scene about Andrea, he said he needed to speak with Farshad. She collapsed to the ground. The rest is a blur. The police officer drove her to the hospital, where Farshad called Alexia.
By the time Georgia reached London, Alexia was already sitting in the hospital waiting room with Andrea's friends, too scared to enter the room and see her sister.
"How is she?" asked Georgia.
"I don't know, mommy," replied Alexia, "but they're saying it's not good."
So Georgia walked into the room, seeing Andrea for the first time. She recalls seeing numerous tubes and machines on her daughter, but doesn't remember what they were for. Andrea looked like she was sleeping.
She was in a coma with brain injuries. There weren't many visible wounds, except for a few scratches on her forehead. Georgia was hopeful, thinking everything might turn out alright.
But her doctors knew the extent of trauma Andrea had been through. The oxygen had been cut off from Andrea's brain and she did not have much time left.
"You can imagine my fears and my worst nightmares coming through," says Georgia. "Thinking about what could happen when you leave your child to go away to school. But it actually happened."
Two days later, Andrea Christidis, 18, died in hospital.
Her legacy
The death of Andrea Christidis touched everyone who ever met the girl with the perfect smile.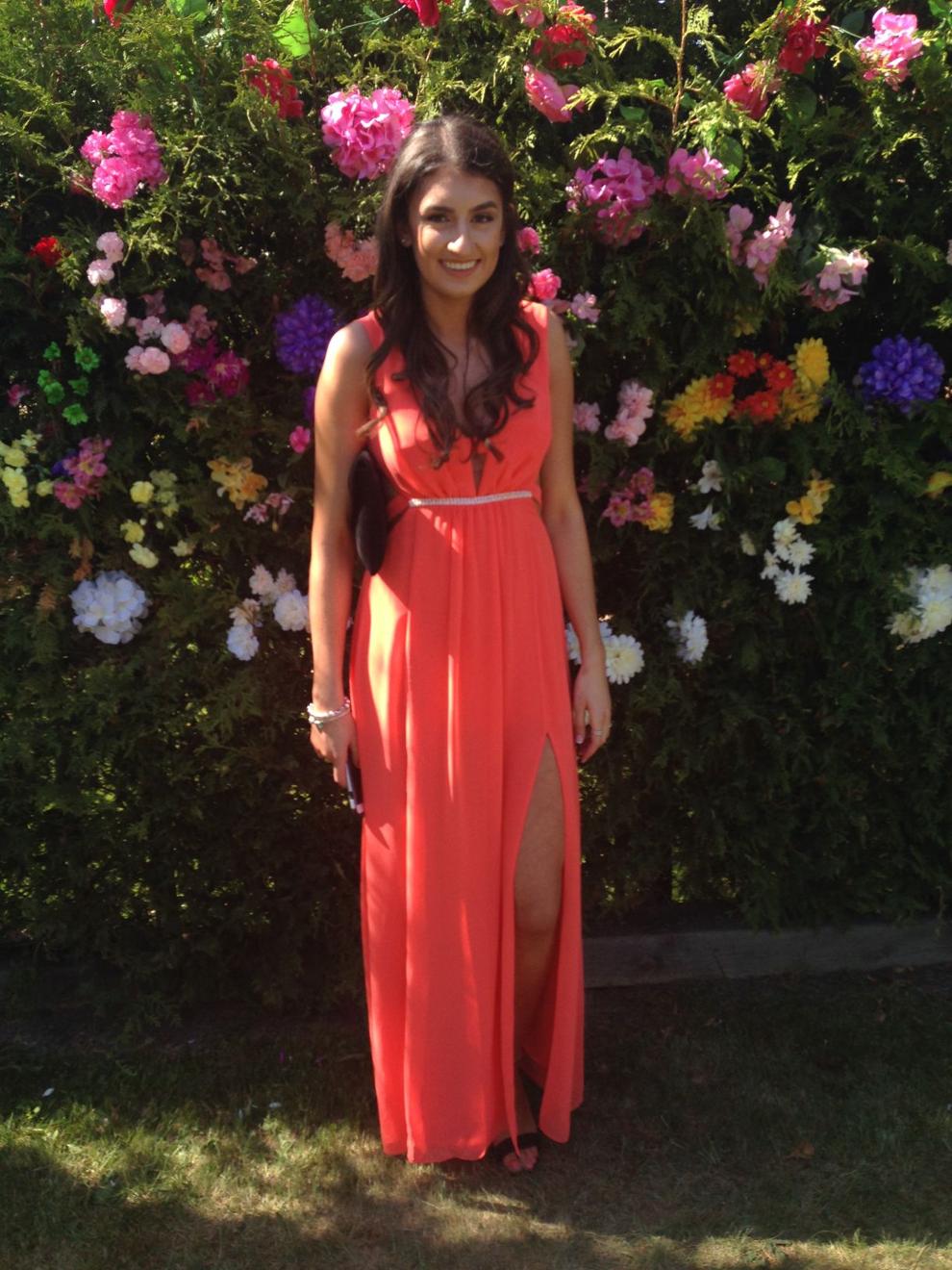 Family and friends are all seeing grief counsellors and therapists, but the pain remains unbearable. For them, time has stopped.
Six months later, Ilias is currently not at Western, receiving academic accommodation. She does her work from home and says she's been very ill, having lost a lot of weight from the shock. She says she does not feel safe being at school, but being home has helped her in her recovery.
"It's been traumatic," says Ilias. "It's been emotionally devastating."
Koutlemanis says she lives in constant fear; being unable to walk down the street without thinking she will be struck. She does not like drinking and does not like being away from her home. Her grades have been negatively affected, although she says she does not want to disappoint her parents.
"I miss her guiding me through life," says Koutlemanis. "I feel absolutely broken. I feel like every piece of me is missing and I will never be able to be put back together."
Farshad says she will be transferring to the University of Toronto next year, unable to be on the campus where she sees her best friend everywhere.
"I lost a huge part of my life when I lost her," says Farshad. "I replay that night always in my head."
Farshad says she has nearly failed all of her classes, despite being an A student. She says she's filled with anger and sadness.
"She had a lot to live for," says Farshad. "She barely experienced university, it was only the beginning. But I know she would have gone places and found success."
Andrea's parents are also still devastated. Chris has been unable to work since the accident. Georgia says she cannot be alone. Alexia went back to school, trying to move on with her undergraduate career, but she's down to three classes this semester and her parents are unsure whether or not she will continue on in the fall.
"She feels two things about this accident," says Georgia. "She's lost her sister and she feels destroyed about that. Only sibling. They're not going to grow together. She's not going to be her maid of honour at her wedding. On the other hand, her life is destroyed because she doesn't find pleasure in the things she used to."
Georgia recalls the few people from Western she says made a difference and reached out after Andrea's death. She writes six names of Western employees down on a piece of paper, noting every thing they have done for the family, careful not to forget one person.
But since then, the line of support from Western has run cold.
"Other than that, there has been no other officials of Western reaching out to ask us how we are, how we're doing, how we're coping. Nothing," says Georgia.
The Christidis family has had meetings with Western officials, asking for support for Alexia. But even then, getting accommodation has been difficult, and not what the family had envisioned. They would like to see a "legacy of change" in honour of Andrea's memory. They never want an incident like this to happen again and they want to see changes made on campus to ensure safety for all students.
However, the family has received an outpouring of support from their community and those who were close with Andrea.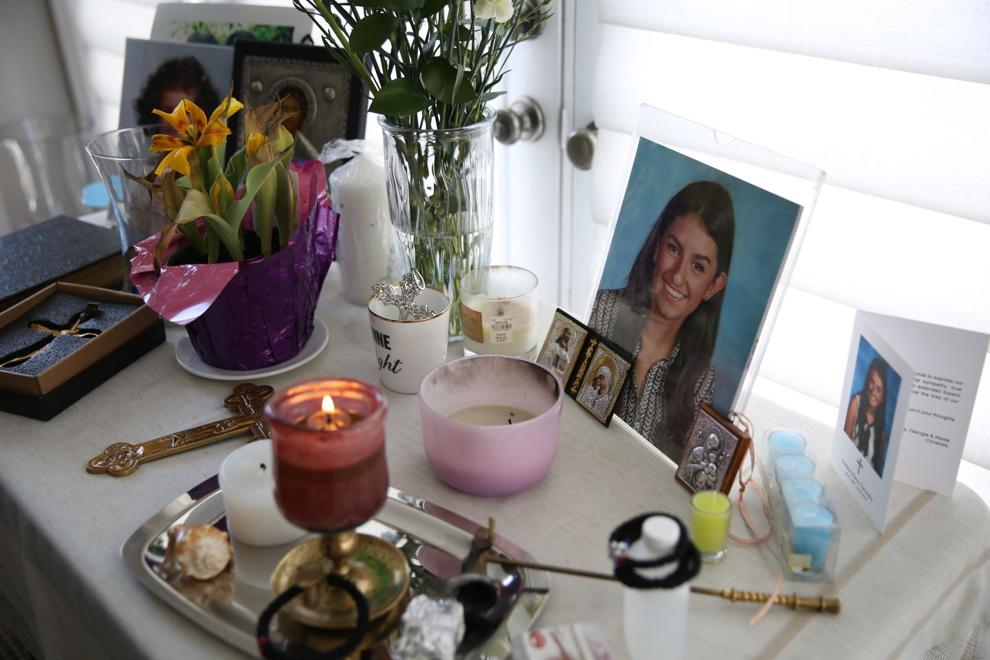 "It's been very comforting for me," says Georgia. "I can't explain it. It makes me feel better that so many good people are touched by this and feel so sad for what happened. Whether they knew her or didn't."
The family is appreciative of the fourth-year health sciences class working on reducing traffic on campus and the petitions. But they know that these plans are all long-term and want to see more immediate change.
They hope something will come out of these initiatives, including the sharp turn on Lambton Drive.
Despite how difficult of a time it has been for the Christidis family, they have remained selfless and loving, trying to help others in their time of grief. Georgia and Chris say they feel sorry for the way this accident has impacted their family and friends.
"I've been in touch with [floormates and classmates] all along and I've been trying to support them, too, with what they're going through," says Georgia. "Their first year was so affected. What should have been the best experience of their life turned into the worst experience of their life, because it affected them so deeply."
Floormates, sophs and Andrea's don have been vocal against drinking and driving, producing a video pleading for an end to such destructive behaviour.
"There has been a lot of people who have reached out to us and shown us their love, strangers, and it is soothing in a way," Chris says. "Comforting."
At home, family and friends rally to help the grieving family. Georgia keeps in contact with Andrea's friends, texting them as she would her late daughter. Sometimes, Andrea's friends come over and sit in her room, spraying the perfume she once wore. It's a comforting experience to bring back memories of the happy, straight-A student.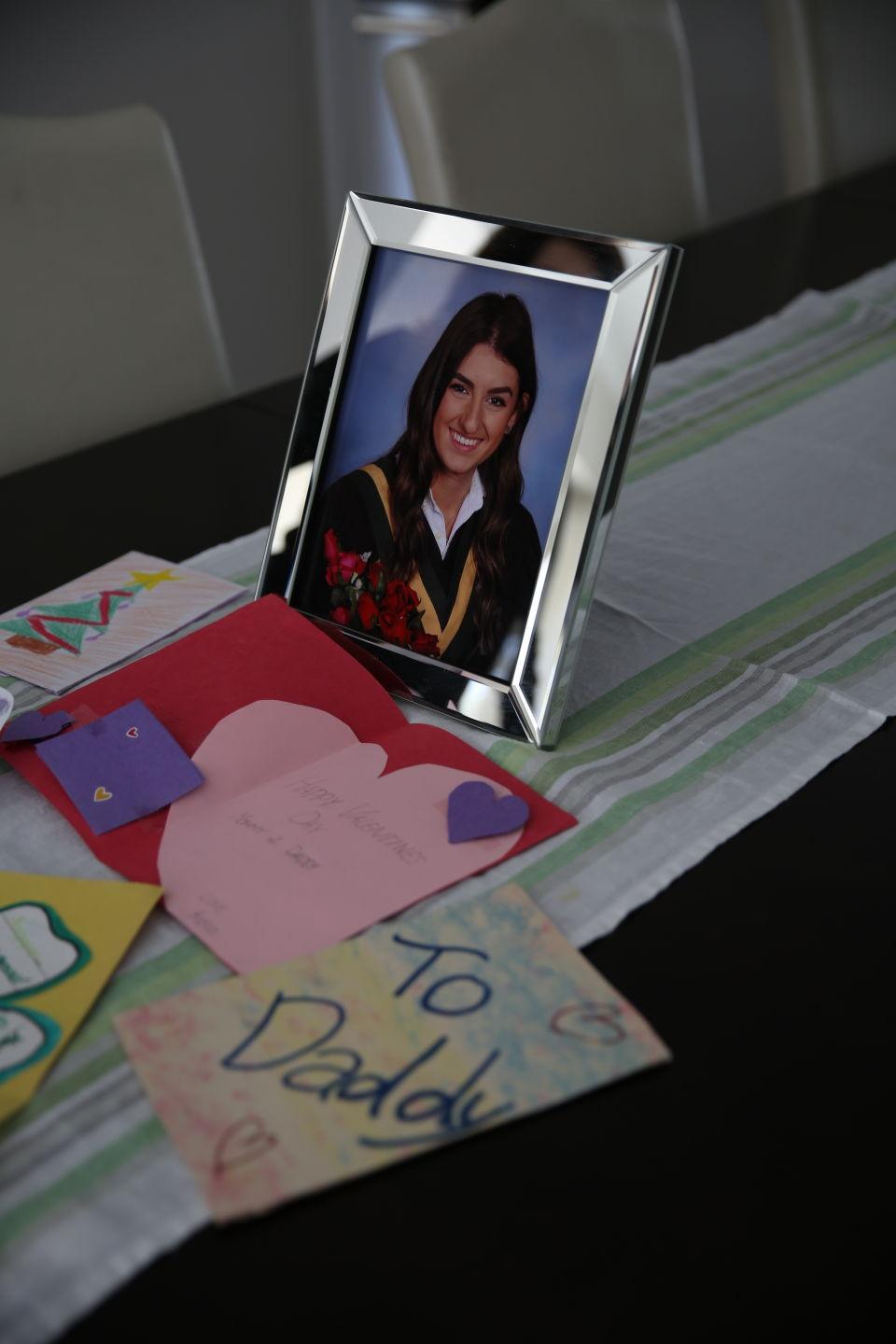 "They've saved me up to now, the friends, the family," says Georgia.
Georgia has lost a lot of weight since the accident and says she cannot do the things she used to do, like cooking. She's thankful for her friends who continually bring home cooked meals to her for dinner.
"I try to be strong," says Georgia, "but then I feel guilty if I laugh, because there's nothing to be happy about. I do have another child and I still want to live for her and be strong for her, but you still feel guilty when you have a moment of laughter."
Her friends help her try not to feel guilty and bring happiness back to the home once overflowing with love.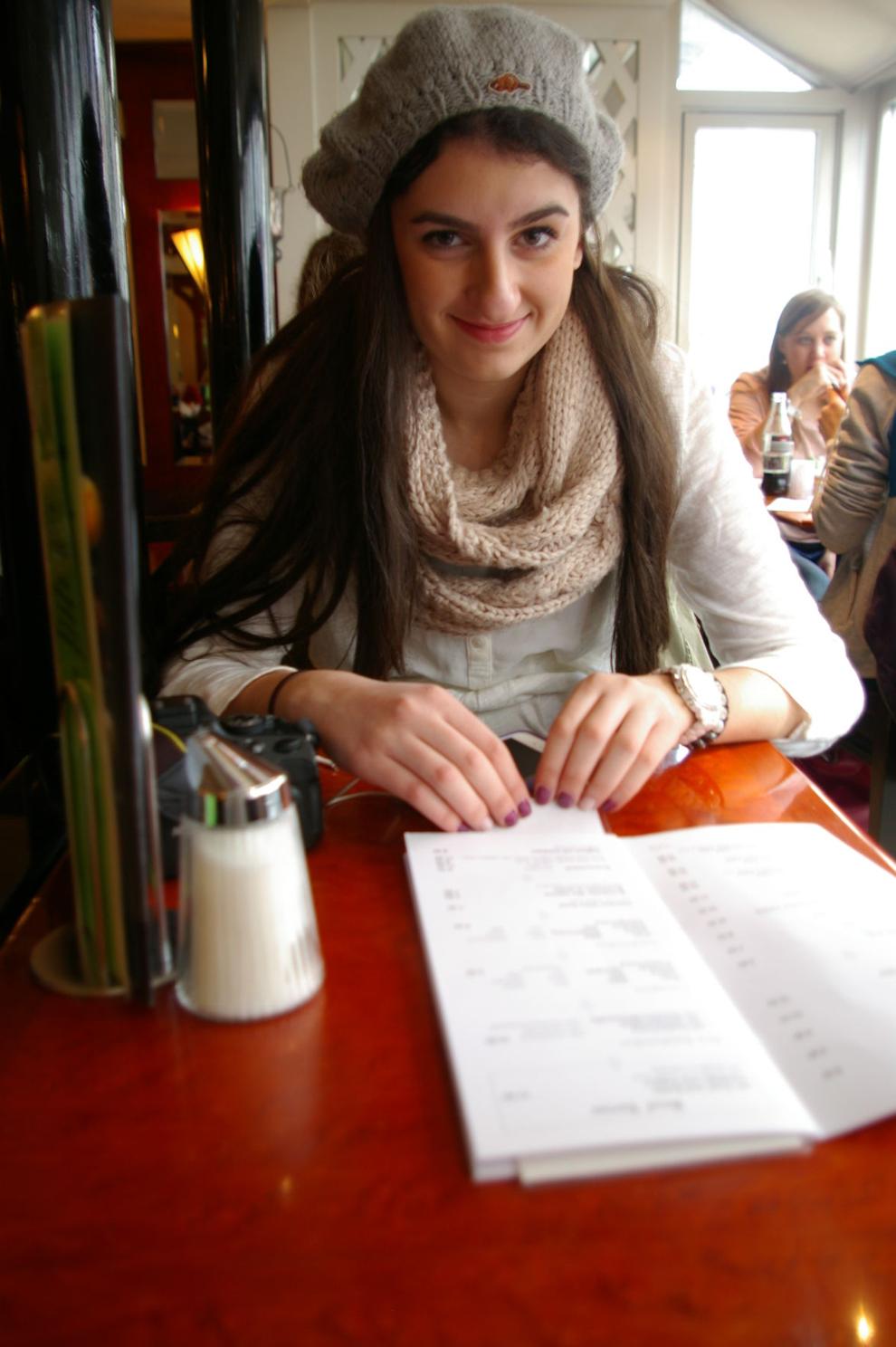 "It's good, because you can't just cry 24/7," says Georgia.
The family also tries to find comfort in spiritual healing, but they are not convinced that this was God's will.
"It wasn't her destiny," says Georgia. "I don't think God did that … She's gone to God's arms, but the fatality, the accident, it's just the worse moment of bad luck."
On March 2, as the driver pleaded guilty in a packed courtroom, family and friends wore ribbons in solidarity against drunk driving. Rather than the typical red MADD ribbons, they chose blue because it was Andrea's favourite colour.
Family and friends of Andrea want the Western community to learn from this tragedy.
"[Western students] need to stop idolizing this fantasy dream of drinking and stop thinking that alcohol will take away their problems," says Ilias. "Just enjoy your life, but there are limits … Everyone says, 'it could have been me.' It could have been anyone at Western."
A grieving mother, Georgia appeals to the community to never have an accident like this happen to another family.
"Don't drink and drive, ever," pleads Georgia, sobbing. "Never let this happen again.
"Not one more."