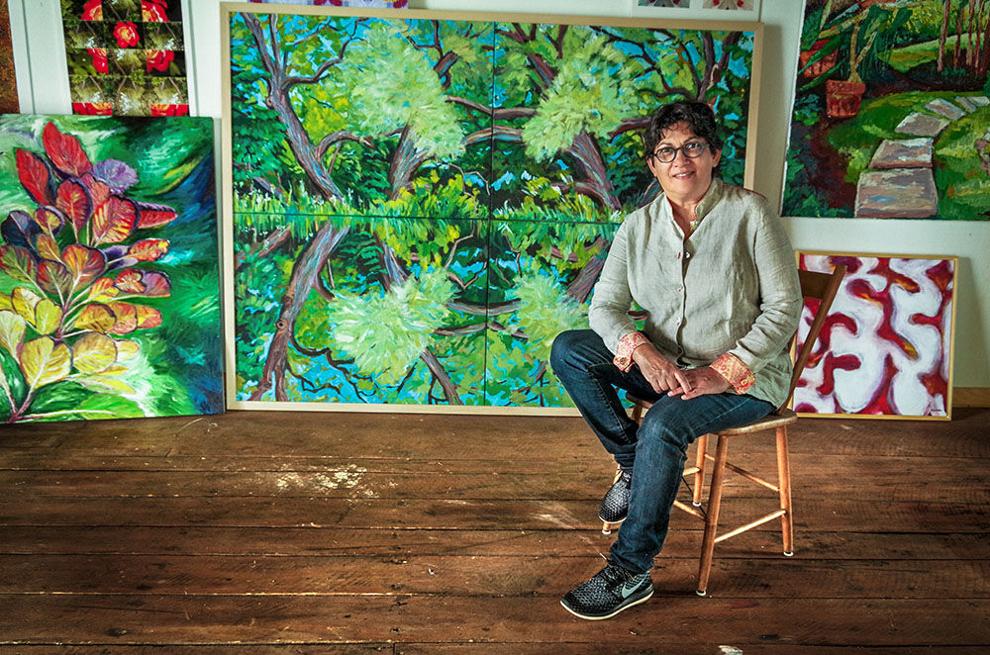 Western University recognized artist and author Shani Mootoo with an honorary doctoral degree during the 2021 fall convocation.
The Doctor of Letters honorary degree is awarded to those with great achievements in the arts and humanities. Mootoo, who was raised in Trinidad and graduated from Western's visual arts program in 1980, received the honorary degree for her creative achievements as a multimedia artist. 
She gained international fame as an award-winning artist and author for her many projects. While her career began as a visual artist, Mootoo was inspired to write more after publishing her short-story book, Out on Main Street. 
"For several years, I worked as a visual artist and video maker and then once I got published with my first book… my art practices began to take a back seat," she said. 
Mootoo's first novel, Cereus Blooms at Night, was shortlisted for the prestigious Giller Prize and the Booker Prize. She has since written two poetry collections and five novels. 
"When [president Alan Shepard] was in touch to tell me that Western wanted to award the Doctor of Letter honorary degree to me, I lost my breath," said Mootoo. "It is also my alma mater acknowledging my body of work and for me this is very moving."
Mootoo said her work is personally meaningful to her and gives her an opportunity to positively impact society. 
"My work is important in the same way that the work of anyone who loves what they do sustains them and is thus important to them, gives meaning to their existence, allows them to contribute to society," she said. 
Looking ahead, Mootoo plans to visit Trinidad to see her family and to research a new writing project.