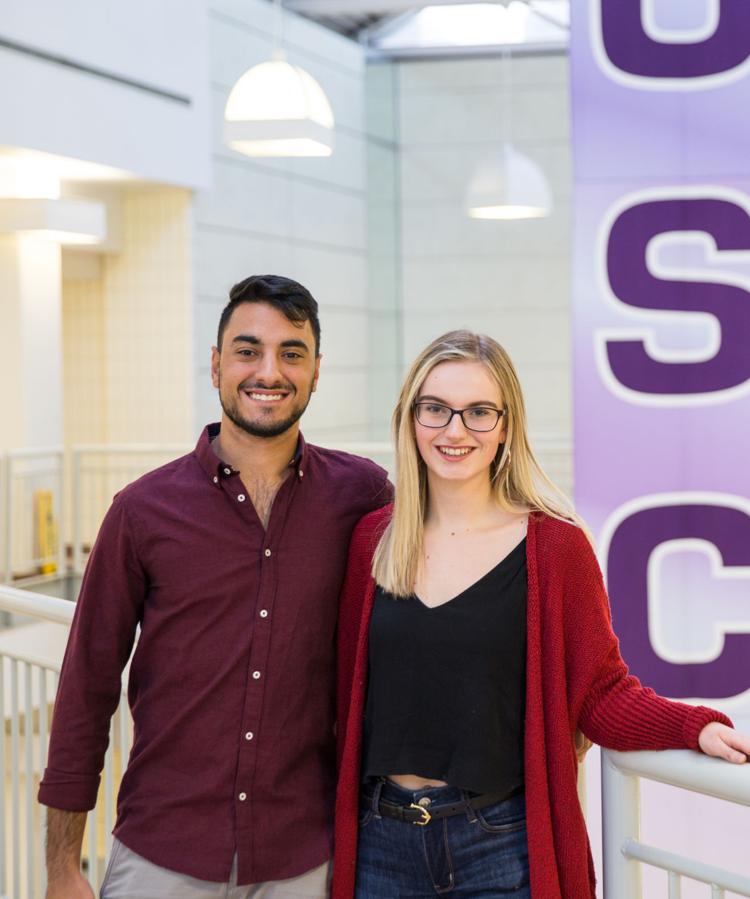 The second slate in the 2019 University Students' Council election, Bardia + Cat 2019, has announced their candidacy.

Fourth-year students Bardia Jalayer and Catherine Dunne are running for USC president and vice-president, respectively. Jalayer and Dunne have been involved in a number of leadership roles within the USC, Social Science Students' Council and Western University clubs and residences. 
Jalayer, a French studies student, is a social science soph and the vice-president of finance for the Western Guitar Club, as well as the head coach of Medway-Sydenham Hall's women's and men's football teams. Dunne, a political science student, is currently the USC associate vice-president, a social science soph and the SSSC associate vice-president of academics. 
Dunne's involvement in the USC began in her second year when she was the communications director for the USC Women's Issues Network, now the Gender Equality Network, and she took on an advocacy research internship with the USC. She went on to become a USC associate of academics in her third year.  
Her motivation to run for vice-president is partly inspired by the perceived lack of female representation in student politics.  
"Last year, when there were no women running in the elections, that was very frustrating for me," Dunne said. "We haven't seen a successful female candidate since our first year, when Sophie [Helpard] was president,… so I thought I had to take it upon myself to do it."
Both Jalayer and Dunne also held past positions within the Western residences community. Jalayer was a Med-Syd residence soph and the vice-president of finance on the Residents' Council in second year, while Dunne was a residence advisor in second year and a residence don in third year.

Jalayer and Dunne's platform consists of seven pillars: health and wellness, the student voice, academic success, student safety, life in London, student experience and affordability. They highlighted the importance of addressing sexual violence on campus and amplifying Western student voices.

To address these issues, they intend to create more survivor-centric policies and expand crisis counselling hours on campus. Further, they intend to bridge the gap between the USC and students by setting up an online submission form and creating longer office hours and ongoing consultations with club executives to ensure concerns are addressed in an efficient and timely manner.

"I want to bring the USC to every student, and I want to bring the student voice to the forefront," said Jalayer. "The USC executive is there for the students and not for themselves, and for an executive to go in thinking they have all the answers is a disservice to the students."
Jalayer and Dunne have established a strong friendship after working together as social science sophs and previously meeting through the residence community. They believe the USC has made great strides this year, and they hope to keep the momentum going.
"We're trying to do what's best for the students; we want to put the students first, and we have the capabilities to do so," said Jalayer.
Update (3:09 p.m., Jan. 17): the article was updated in paragraph 11 to clarify Jalayer and Dunne's earlier relationship.