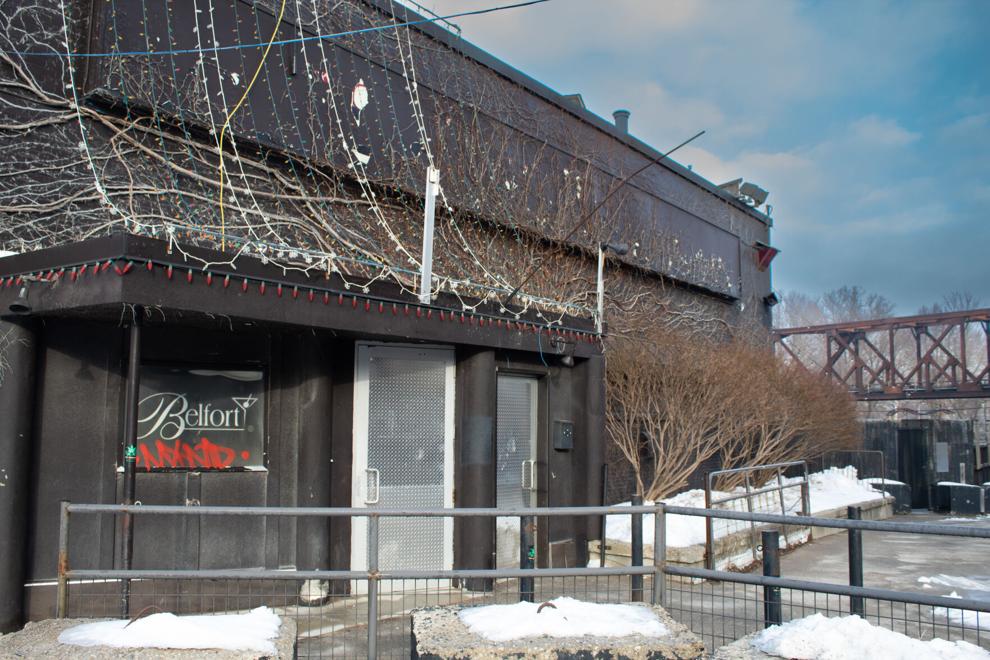 The Belfort has cancelled its highly-anticipated St. Patrick's Day party, after the venue's sound permit was refused by the city due to zoning restrictions.
The sold-out event was set to be held at The Belfort's parking lot on Friday with 3,000 people expected to attend.
The Belfort's organizers told the Gazette they received word from the city that their permit was not approved Thursday afternoon. 
In an email obtained by the Gazette, Nicole Musicco, the City of London's municipal compliance coordinator, wrote to The Belfort's owner John Pearce that "the noise permit is being refuse based on the zoning of the property and submitted plan."
The City of London said in a statement "municipal compliance is aware of this matter" but that it cannot provide any further information about the "status of any possible warnings, orders, administrative monetary penalties, charges or any other enforcement actions."
The Belfort has hosted large-scale outdoor parties in its parking lot, near Oxford and Talbot street, since September 2021. According to general manager Eric Moran, the city told The Belfort that, unless it applies for rezoning, it cannot continue hosting large-scale events outdoors.
"I'm completely stunned," said Pearce. "We've informed them back in February we will be doing St. Patrick's Day. [We] didn't hear anything about it and we've been jumping through the hoops with every health [and] fire department. And then today, City Hall showed up and said you're not zoned for this."
"[This] is kind of upsetting because previously, they've given us a sound permit every single event. It has never been an issue. It's really upsetting," added Moran.
All ticket holders will receive a refund, according to Moran.
The London Police Service has announced increased police presence this weekend ahead of St. Patrick's Day. Law enforcement officers will focus on enforcing bylaws "in regards to open liquor, underage drinking, city by-law offences and ensuring the streets remain accessible," according to the LPS Twitter.
---
Update (March 16, 2023, 6:40 p.m.): This article has been updated to include comment from the City of London