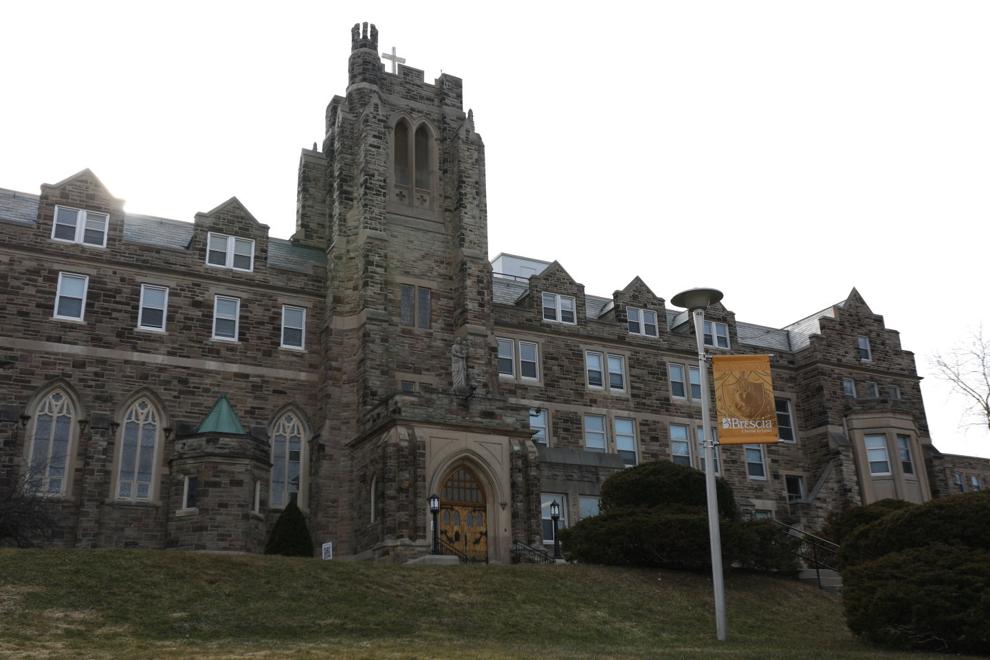 Clare Hall — Brescia's only residence — will keep residence fees at the same price for next year as students stare down financial hardships in the pandemic.
Residence fees usually increase each year to match inflation and general operating costs, but Brescia University College's move will axe their typical two to five per cent jump for next fall. 
The lowest price for a room in Clare Hall is currently $13,020 a year. The price — considered the basic package — includes a single room, internet, council fees and a meal plan for eight months. Unlike many other university residences, including Western University's, there are no dorm-style or double rooms that offer a more affordable option for students to live together.
The Clare Hall rooms include a queen size bed, personal fridge and large closet. Premium private rooms also include a king bed and private washroom making it the most expensive option at Clare Hall with a total cost of $14,170. 
"They are quite luxurious rooms," said Rhea Johnson, acting vice-principal of Brescia.
Rooms in residences at Western, which also include meal plans and similar amenities, range from $14,910 for a single room to $16,860 for a suite style room. Suite style rooms have semi-private washrooms, a small kitchen and a common area.
"Students have had to completely adapt their learning styles [this year]," said Johnson. "We know many of our students have potentially lost jobs."
Clare Hall struggled in 2020, only filling 111 of 310 residence rooms.
"Are we absorbing a cost? Absolutely," Johnson said, but the lower amount of residents made physical distancing measures easier to accommodate across the facilities.
Brescia is also offering a "Renovate Your Room" contest next year where one student will win an interior designer consultation and $500 towards their makeover to attract students to the residence. They are also offering a "Key to Free" contest that will cover all residence fees for one student.
However, both contests require a non refundable $800 deposit on residence before May 1 and June 1 2021, respectively, potentially excluding students with less stable financial situations.
With promising vaccine news across the country, Western hopes to return to in-person classes in the fall, though it is unclear if either main campus or the affiliates can fill all beds in residence as a new cohort of students is welcomed onto campus in 2021 marred by financial hardship in the pandemic.