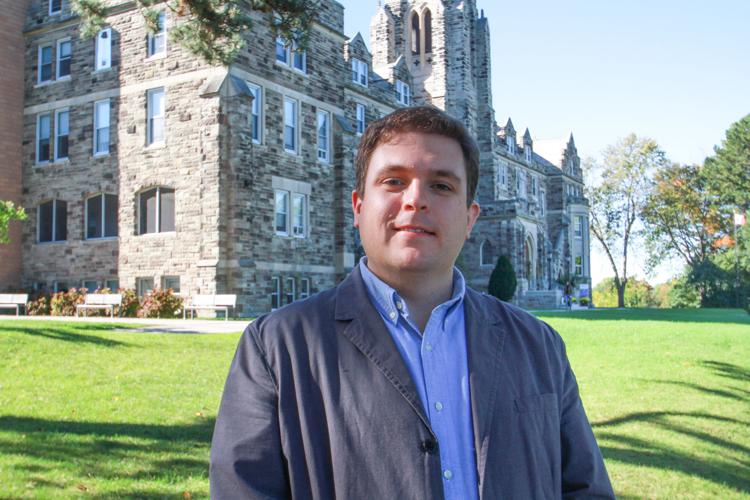 Brescia University College's Andrew Chater is one of 19 Canadian educators to earn a chair in the Canada-U.S. Fulbright Research Program, the first Brescia faculty member to do so. 
The award allows educators to go on international exchange to conduct research within the United States. 
The Canada-U.S. Fulbright program gives merit to scholars that excel in broad-ranging research that enhances international relations. It's based on the reciprocal benefits that promise a better understanding of multinational issues. It also enhances career advancement by allowing researchers to acquire new perspectives and increase their profile as an educator. An educator's home institution benefits by receiving a different point of view from another country's academic organization. 
Chater's research focuses on the evolution of the Arctic Council — governance and politics within the region — where all the member countries (Canada, Denmark, Finland, Iceland, Norway, Russia, Sweden and U.S.) join to resolve current matters, often focused on environmental issues. What makes the council unique is that it's an international institution where Indigenous peoples have a form of membership. Chater wants to focus on writing a manuscript about the influence of Indigenous peoples in the Arctic Council. His study branches off from dissertation research he began developing in 2011, and it will continue during his stay at the University of Washington.
The recognition allows further research and debate regarding topics less often spoken about. It allows the public to engage in contemporary themes worth commendation.
"It's useful because you get different perspectives on your research, different opportunities for people to contribute, and it's important to have a diversity of perspectives," Chater said.