Brescia's campus will soon be home to a new $14-million building, an academic pavilion.
The building will house new food and research labs, classrooms and study spaces for Brescia University College students. Karen Fryday-Field, chair of the Brescia board of trustees, said that the new building ties in with Brescia's recent strategic plan, where members recognized the need for more academic space.
"As part of that strategic plan the board recognized that it needed to build some new, academic, modern, flexible and state-of-the-art space," Fryday-Field said. "It's been a while since we've spent money on bricks and mortar in terms of our academic spaces."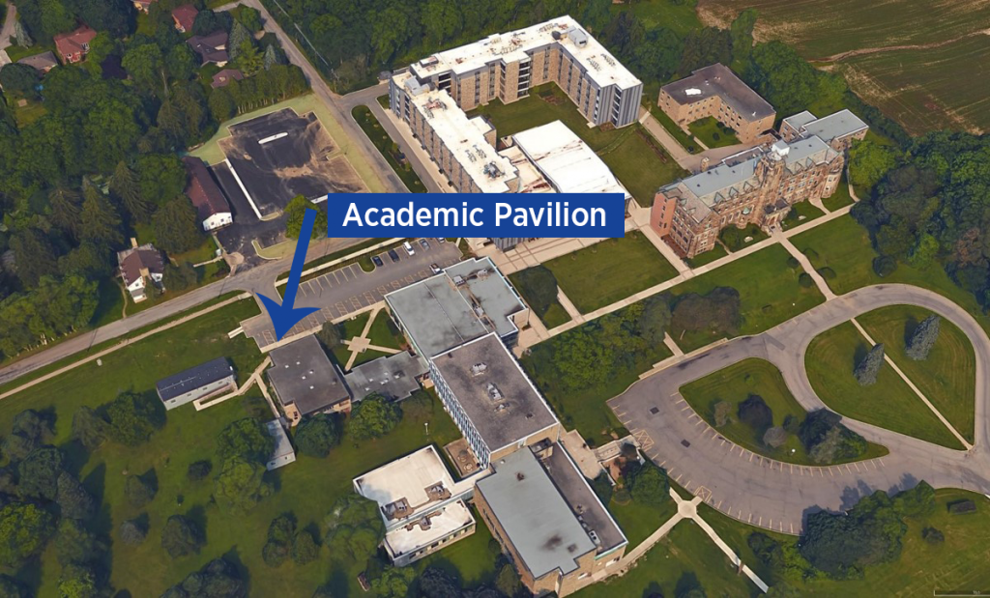 Brescia University College will begin construction at the end of the year, finishing the 30,000 sq. ft. building in fall 2019. The pavilion's grand opening will coincide with the college's 100th anniversary since it was founded by the Ursuline Sisters in 1919. 
Fryday-Field said that Brescia has been saving for the new building for the past couple of years. Funding is also coming from a number of donations, reserve funds and financing.
For students, the new building is something to look forward to. Rachel Ogilvie, Brescia University College Students' Council president, said that the lack of study spaces on Brescia's campus made this addition a necessity.
"In my second year, that was really the first time that I wasn't studying in residence, and that was when I started to see a lack of study space," Ogilvie said.
With many students enrolled in the food and nutrition program at Brescia, the food labs in particular were also in need of a renovation. According to Fryday-Field, the new labs will be equipped with cutting-edge food and science laboratories. An internationally-recognized architectural firm, HDR, will design the pavilion.
"I think it's super exciting for Brescia, even for the current students as well as the future students," Ogilvie said. "I think this building is going to provide them with a stronger student experience as well as help with the academic programs that Brescia offers."