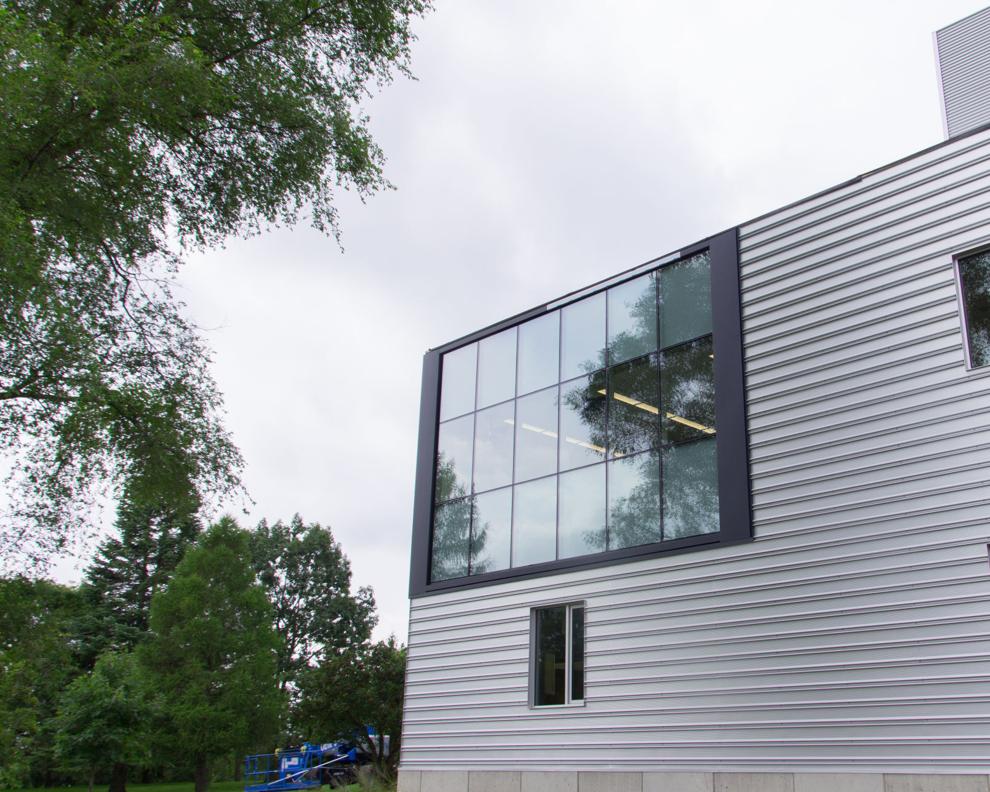 Brescia opened a new academic building in a ribbon-cutting reception packed with students, faculty, and local politicians on Tuesday.
@BresciaUC inaugurates its new state-of-the-art Academic Pavilion to members of the community and students pic.twitter.com/bSuy1Jp7FI

— Rania O (@_raniaosman_) September 3, 2019
The Academic Pavilion features three food and science labs, two 75-seat classrooms, one research and one sensory lab, one active learning classroom and two community lounges.
It was a star-studded launch, as attendees —including nearly every politician connected to Western University — ate hors d'oeuvres prepared in one of the new food labs.
Provost Andrew Hrymak attended the event, along with King's University College principal David Malloy. Federal and provincial representatives MPP Terrance Kernaghan, MP Irene Mathyssen, MPP Peggy Sattler and Ward 6 Councilor Phil Squire were also present.
Some of them gave remarks alongside Brescia officials, praising the efforts which brought the building to its launch.
MPP Terrence Kernaghan presented Brescia University College's principal, Susan Mumm, with a congratulatory scroll on behalf of the Province of Ontario for her leadership. Sister Theresa Campeau, of the Ursuline Sisters of Chatham, praised previous Ursulines in building the Brescia of today.
And Brescia student Ka Yan Cheung thanked all parties involved for creating "an important milestone in the development of Brescia for the next 100 years."
And the pavilion welcomed a full house to witness the blessing of the building led by bishop Ronald P. Fabbro from the Diocese of London.
The new construction coincides with Brescia University College's centennial celebration. The event honoured the Ursulines, the Catholic order which founded the school in 1919. 
"[The building is] a way of restating very forcibly, powerfully and symbolically that students are the centre of what we do," said Mumm in an interview. "We wanted a building built entirely with students' needs in-mind: classroom space, research space and social space."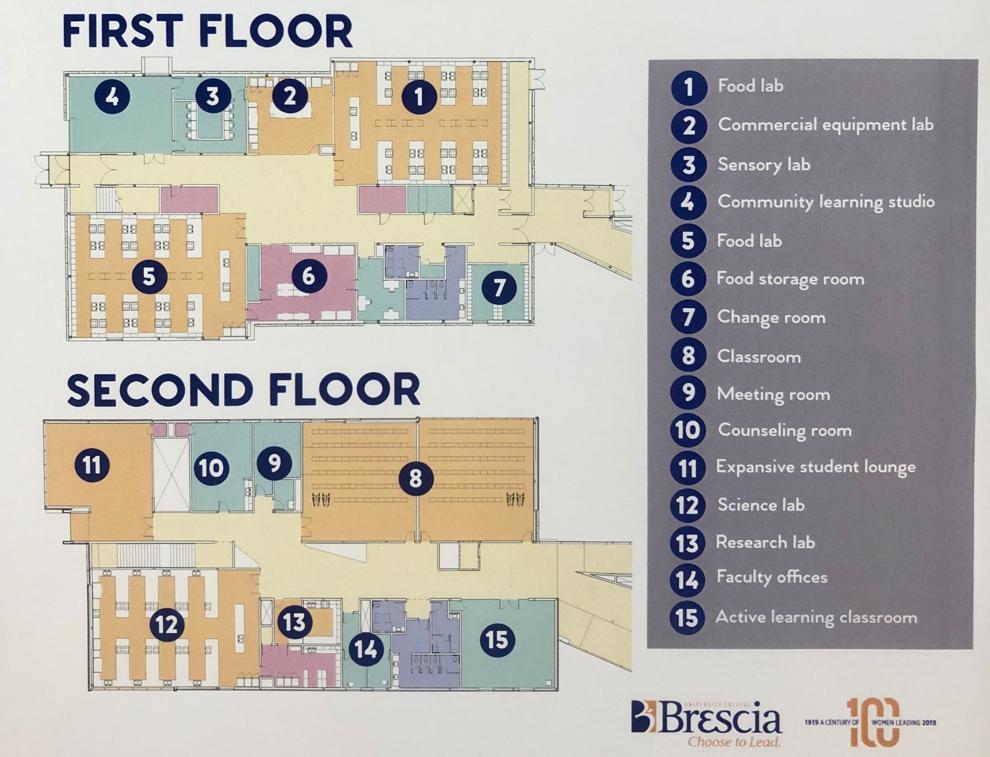 Mumm said the building has been long-awaited. The new structure is among just four other major buildings on the affiliate's campus. 
It now stands in what was the Merici Wing, using its foundation for a faster construction process. 
Various foods and nutrition students were consulted in the planning-process during the initial meetings for architectural designs, according to Mumm.
Partnering with HDR, Brescia broke ground on June 2018; they will support its $14 million cost through a fundraising campaign. This is the second building dedicated to academics after the St. James Building, built in 1963.
The Ursuline Hall, now used for classes, was initially built as a residence, and then replaced by Clare Hall in 2013.
Correction (3:55 p.m.): this article has been updated to reflect that funding for the building will come from a fundraising campaign.