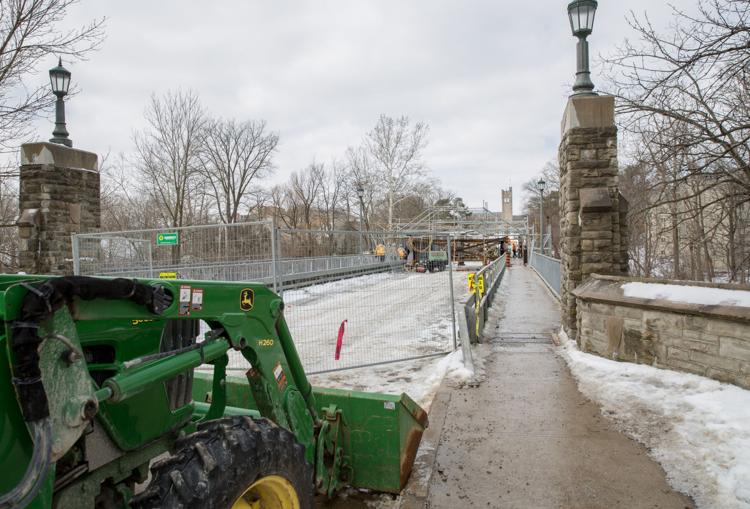 The University Drive bridge will reopen one week later than planned after its construction was set back by extreme winter conditions.
While originally set for a March 1 completion, Facilities Management announced today the severe weather that shut down campus twice in two weeks also stopped contractors.
Western News reported that construction was slowed or stopped particularly by the freezing rain.
The bridge has been closed since Oct. 18 when it closed to all car and bus traffic after an inspection revealed problems in the bridge's bearings. The flaws were not urgent, but would eventually need repairs. 590 bearings still need to be removed in order for the bridge's centre bearings to be replaced.
Once reopened, the bridge will again support cars and articulated buses. Several notable bus routes, including the 6, 13 and 106 detoured through the north of campus. The 95 year-old structure also closed briefly in 2016 to undergo other repairs, and Western University has said they plan to bar cars from campus entirely by 2022 if London's Bus Rapid Transit plan is successful.