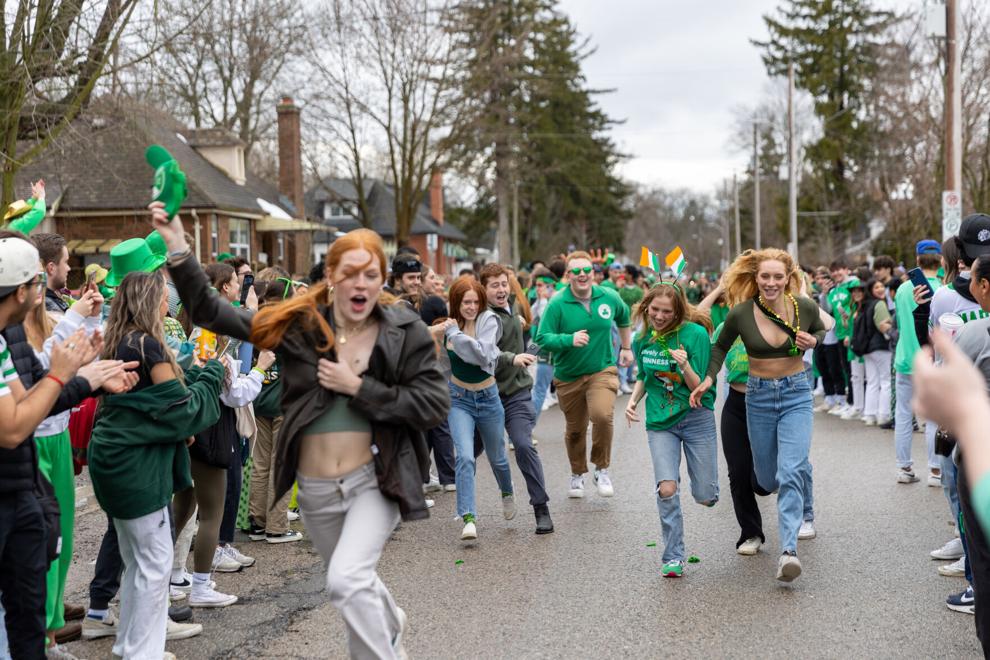 Crowds of students dressed in green took to the streets for St. Patrick's Day, filling Broughdale Avenue in the early afternoon, despite cold and wet weather.
The forecasted rain limited partiers on the street in the morning. Once the rain stopped, around a thousand students emerged onto the street in time for a 2 p.m. "ginger run."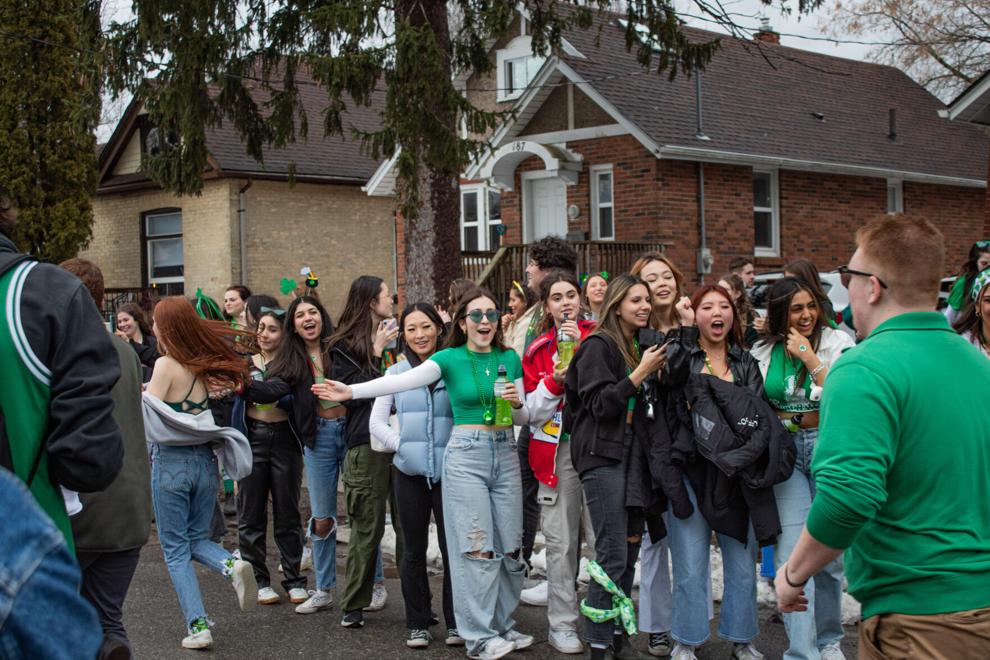 Infamous party Instagram account, UWO Party Life, advertised the "ginger run" for 2 p.m., where self-identified gingers could participate by running down Broughdale Ave with students cheering on either side.
But shortly before the run was set to take place, the street was still relatively empty. "We came to watch gingers run, but we don't see many gingers — kind of disappointing Western," said second-year history student Maria Parisis.
Ultimately, four ginger runs took place over half an hour, drawing more crowds with each red-headed partier — or those who dyed their hair — sprinting down Broughdale Avenue.
The Ginger Run here at Broughdale pic.twitter.com/TjVevjOeIY

— Alex McComb (@alexmmccomb) March 17, 2023
Josie Fletcher, a first-year Arts and Humanities student, participated in one of the runs. "I feel like gingers, there's not many of us, so today we can come together and celebrate as one," Fletcher said.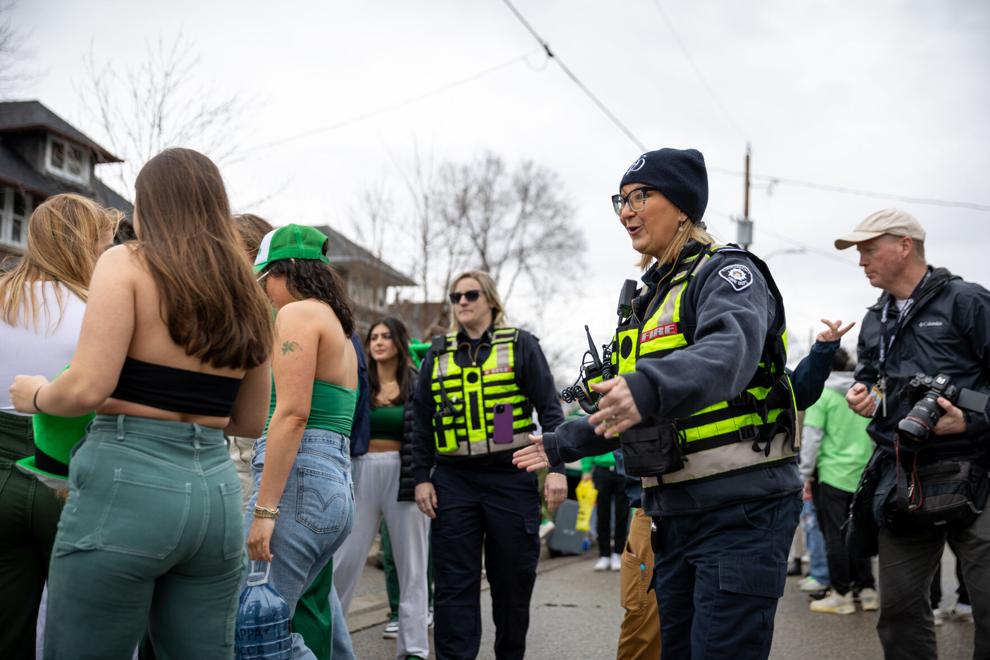 The crowd immediately drew a large police presence. London police began moving students off the street and onto the sidewalk, with officers standing close to each other, preventing students from accessing the street.
A student then threw a flare with green smoke onto the street. Soon after, another student picked up the flare and threw it into a group of officers.
The day also saw a rise of "borgs" — short for "blackout rage gallon" — which is a popular drinking trend wherein a plastic gallon container is filled with alcohol, water and various flavourings. Many partiers wrote creative names for their borgs on their jugs in sharpie including "Alan Shepborg."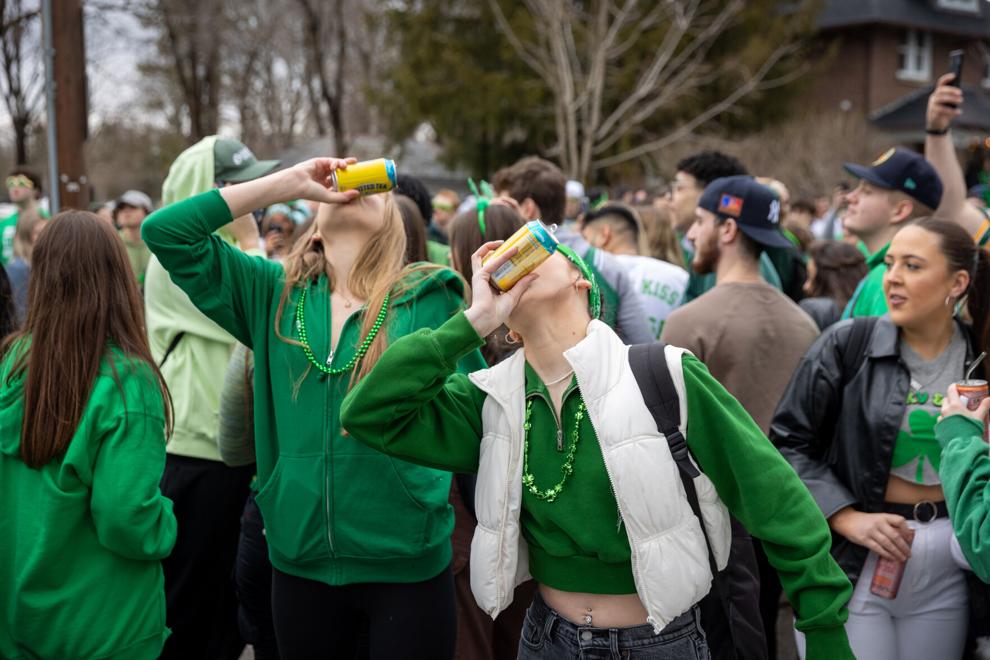 The gatherings come a day after The Belfort canceled its St Patrick's Day party — which expected around 3,000 students — after the City of London refused the venue's noise permit.
Partiers began to leave Broughdale Ave. around 2:30 p.m., with the majority of the crowd gone by shortly after shortly after 3 p.m..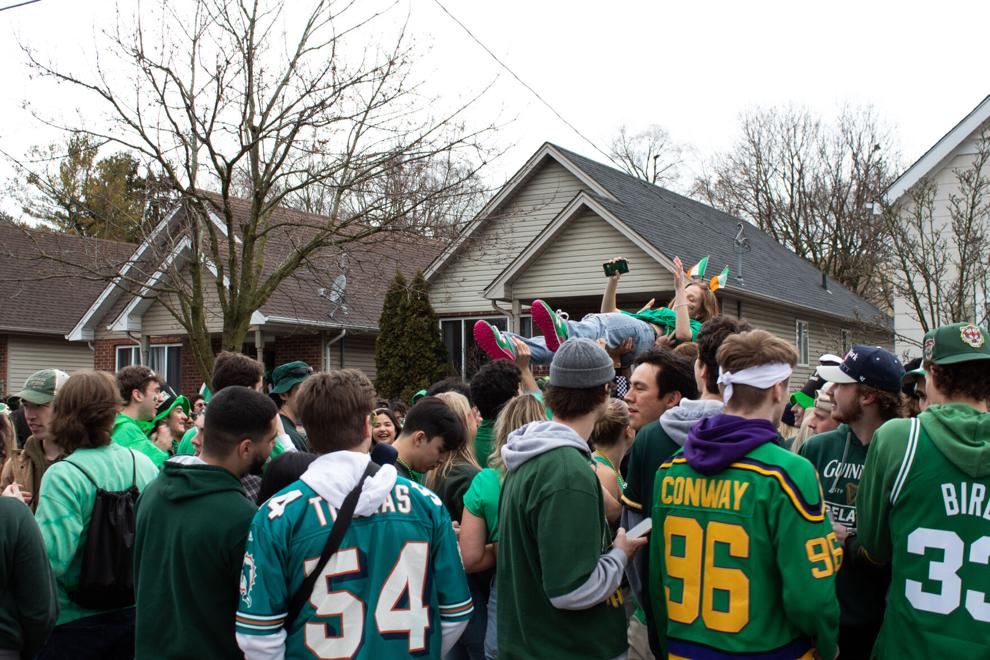 As of 3:20 p.m., London Police Service said "we haven't responded to any significant events," in a statement to the Gazette, but confirmed they were responding to multiple smaller gatherings across the city.
"We are asking members of the public to avoid the roadways … so we have a number of officers patrolling in and around the entire City of London to ensure that the citizens of London remain safe at all times," LPS said.
LPS said they will not confirm ticket numbers until next week.
This story is currently developing and will be updated.