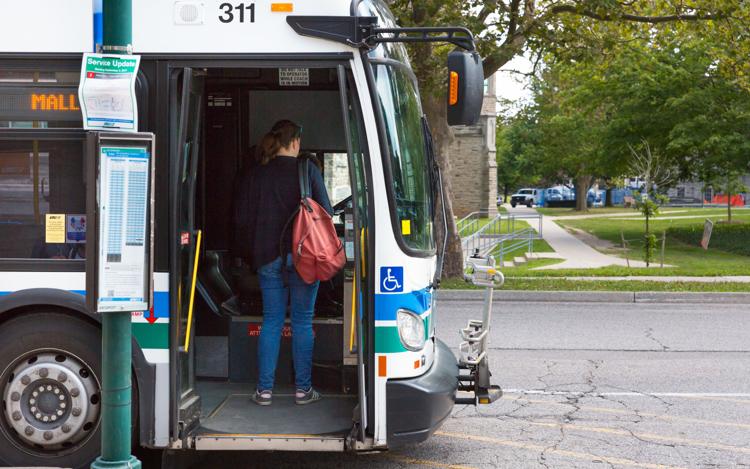 London will receive $103.5 million from Ontario to fund its long-awaited BRT plan, the province announced today.
The funding comes from the federal Investing in Canada Infrastructure Program, which funds some provincial governments' infrastructure efforts. London is also seeking separate federal funding for its 10 projects — if successful, they could begin construction as early as 2020.
London asked the Ontarian and Canadian governments for $260 million in total funding. They have said they will spend $110 million of their own on the projects, $20 million of which is tax-funded.
Mayor Ed Holder was joined by Ontario's ministers of infrastructure and transportation Laurie Scott and Jeff Yurek for the announcement.
Bus Rapid Transit is set to be London's largest infrastructure project in years, spanning the city with new bus paths and bolstering London's existing bus network.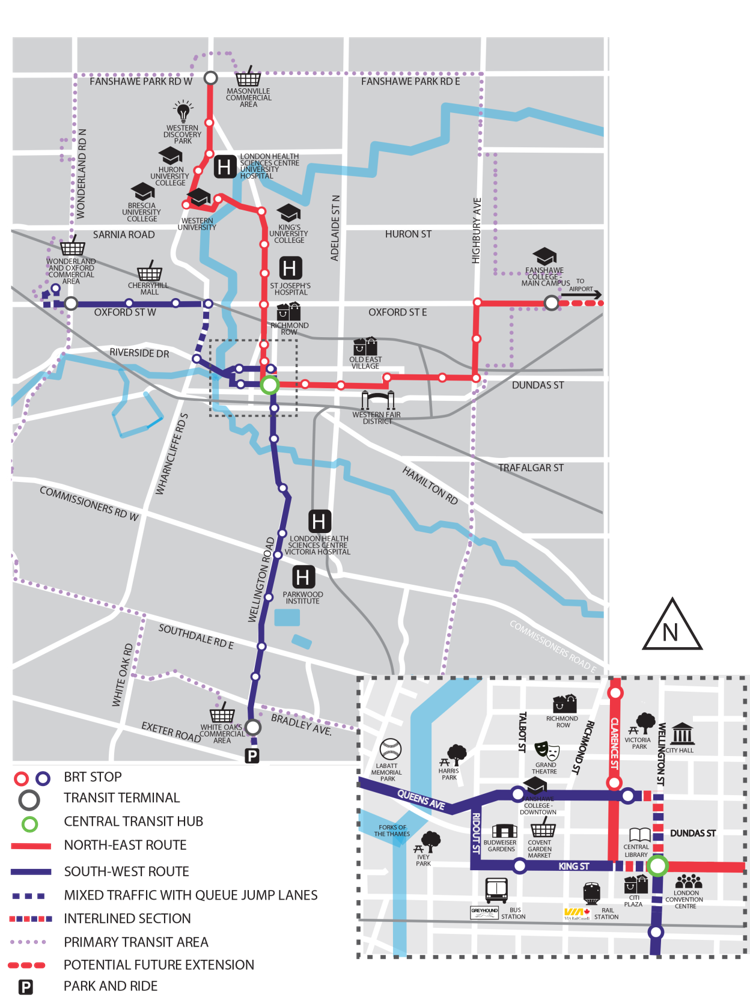 Earlier this year, well into the plan's yearslong development, London nixed funding for significant coverage of Western University's campus and key student destinations. BRT's abandoned North and West legs would connect campus to Fanshawe College via Richmond Row, and Cherryhill Village Mall to White Oaks Mall via Wellington Road.
City Council ultimately voted against them, citing greater traffic in the routes' surrounding areas and harms to its nearby businesses. Holder joined the 8-5 majority vote against the plan. While both legs still appear on the city's website, they have no dedicated funding.
One of the North and West legs' loudest advocates was the University Students' Council.
"While we are disappointed that this announcement doesn't include the North leg of BRT, we look forward to continuing conversations with government stakeholders to ensure that transit in London serves Western students, one of the LTC's biggest funder and rider groups," said Bardia Jalayer, USC president. "We thank our local and provincial partners for taking a step in the right direction and we look forward to hearing from the federal government on this proposal."
Despite recent developments, many students could still see benefits from the plan.
One project, estimated to cost $17.8 million, would free up buses pushing through Oxford Street and Wharncliffe Road, nearby many students' houses. The London Transit Commission will also add more buses to their fleets to meet increasing needs, totalling $25.2 million.
In her announcement, Scott added that this project will upgrade traffic signals to decrease congestion, ensure pedestrian security, design wider boulevards and improved walking lanes.
"We are committed to invest in critical projects that will really make a difference to the people of Ontario," said Scott. "These new transit projects will serve the people of London for many years to come."