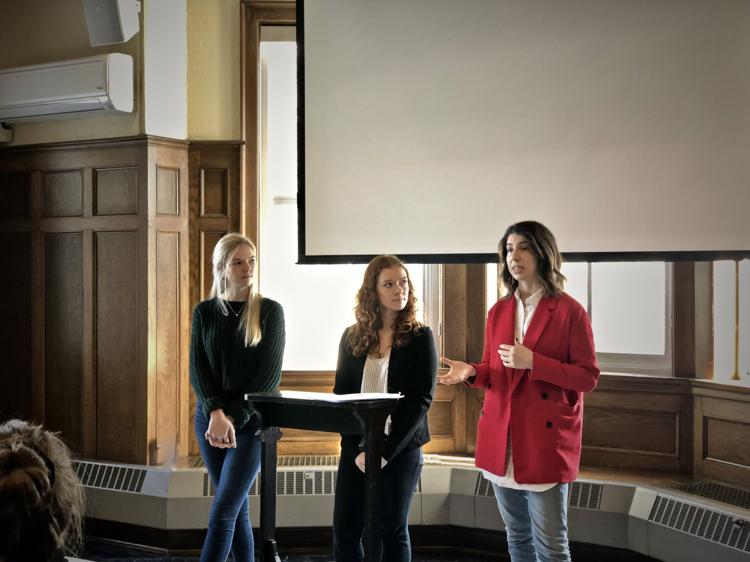 The three candidates running to be the next president of the Brescia University College Students' Council gave speeches and answered questions for Brescia students on Wednesday.
Ainsley Leguard, Mikaila Hunter and Jamie Keltz shared a common focus on mental health, approaches to the Ontario government's tuition changes, and student experience.
Mikaila Hunter, third-year foods and nutrition and political science student and current BUCSC president, was the first candidate to speak. Her platform focuses on classroom accessibility, student involvement on campus, work and tutoring opportunities, and student wellness. 

She said that opening a tutoring program financed by the BUCSC will enhance connections for students to benefit academically and socially. With student wellness being an essential focus on campus, Hunter aims to create a calendar that highlights all awareness events happening across Western so students know of the accessible events offered to them. Regarding accessibility, Hunter vowed to listen to students' requests in making Brescia a welcoming environment and said she will incorporate a "few" main campus clubs so Brescia students are introduced to different opportunities.
"Student government for me is very important. It's an opportunity I'm excited to be part of to bring positive change to Brescia," Hunter said. "I will be strengthening relationships and working to involve as many student voices as possible." 
When asked about her plan regarding the PC government's changes to OSAP and ancillary fees, Hunter emphasized the importance of advocating for students' concerns. She said she will meet with the university administration, MPPs, city councillors and the University Students' Council to create an action plan that will serve to empower student voices. 
Ainsley Leguard, third-year political science and sociology student and the second candidate to speak, is determined to "take the lead" in advocating for students. She opened her speech addressing the hardships of running an election campaign. Leguard said that she was wrongfully convicted 7.5 demerit points in violation of the "Fair Play" section in the BUCSC Election by-laws and appealed against it. She said that the Western University Affiliate College Appeals Board unanimously decided that the penalty should be dropped. This prompted her to promise changes to the student council's policies to promote fairness and inclusivity in the campaign process. 
She spoke about academic parity being crucial and vowed to advocate for mandatory rubrics, standardization of late penalties, and clarification of the academic appeal process. She added that, as president, she will bring more professional mental health services to Brescia. She aims to expand the presence of the BUCSC to reach out to all students and to spread awareness of new policies coming from the provincial government. 
"I will work to foster an environment where everyone can learn and grow while feeling valued and supported," Leguard said. 
The third candidate to speak was Jamie Keltz, second-year student in accounting and sexuality studies, who expressed her experience in student government that gave her the skills to competently be the next BUCSC president. She hopes to bring financial stability and enhance the student experience at Brescia.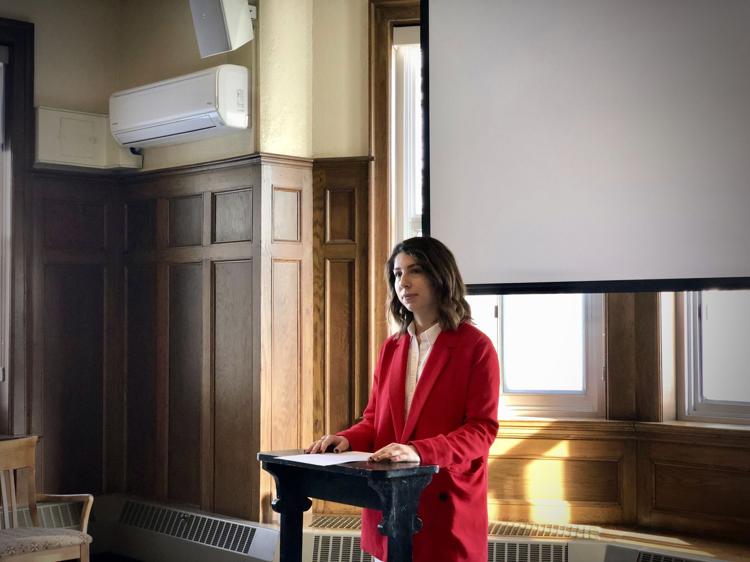 Her platform focuses on income sustainability to ensure better student experiences. She stresses transparency within student's council to allow accessibility, as well as the significance of diversity as one of Brescia's strengths. Keltz also hopes to ensure that students are heard and "celebrated." She will organize more student council events to ensure student engagement.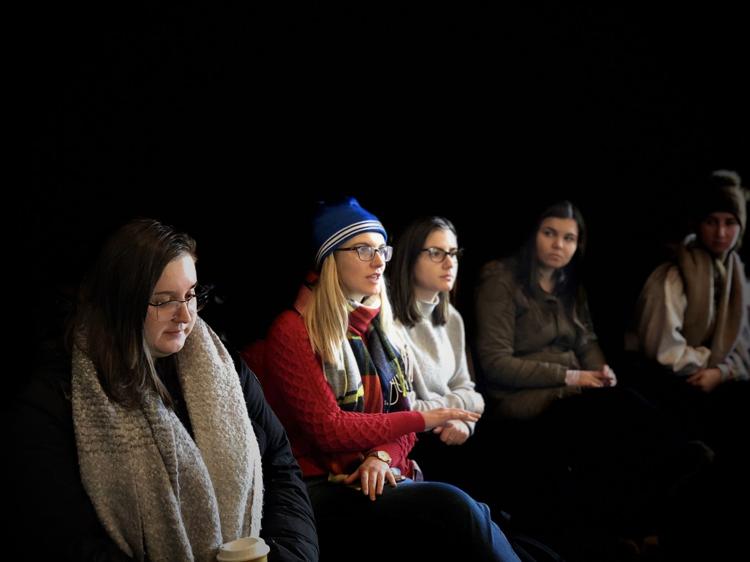 USC vice-president candidate Catherine Dunne asked all the candidates about their plans on working with the future USC executive team. Hunter said that she wants to work with the USC to advocate against sexual violence on campus and hopes for the USC to have a stronger presence at Brescia. Keltz wants to have certain dates where main campus services would come to Brescia for more accessibility to incentivize Brescia students to use the services. Leguard said that, although services at Western are for all students, some Brescia students don't go because they feel discouraged, so she aims to work with the USC to move main campus resources to all affiliates. She also said she would like the USC executives to work closer with the BUCSC. 
When asked about how opt-out ancillary fees will affect the BUCSC, Leguard said she will advocate to protect needed resources essential for students and will work with other student councils to ensure [students] are able to access them. Keltz addressed that income sustainability will ensure that BUCSC fees won't suffer as much should the opt-out become a problem for council's funds. Hunter said "it is easy to opt-out of something that doesn't seem to affect students," so she hopes to educate students about council in case they are ever prompted to opt-out.
Voting for the BUCSC president began on January 30 at 8:00 am and will close on February 1 at 8:00 pm. The new president will be announced on February 2.