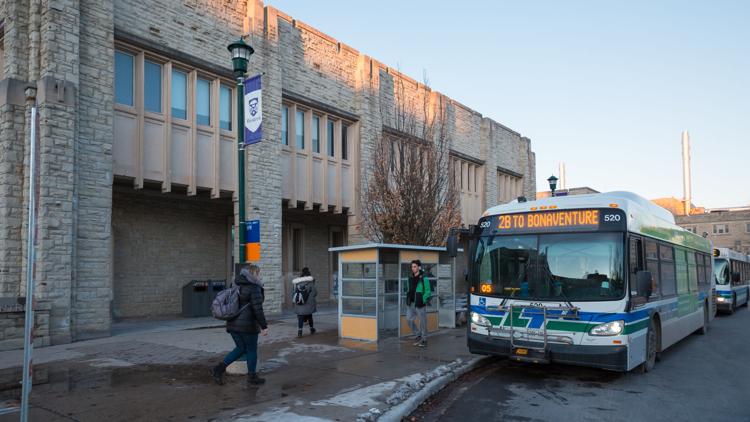 Buses that were detoured to Alumni Hall will return to Nat Sci tomorrow after a construction project at the building finished two weeks ahead of schedule.
All routes that stopped at the Natural Science Centre detoured to Alumni Hall and along Perth Drive and Western Road: routes 2, 10, 27, 34, 94, 102 and 106.
The project began Jan. 13, adding 44 new lights to the area to improve visibility at night. It was originally said to take five weeks to complete. 
Elizabeth Krische, associate vice-president Facilities Management, said good weather allowed for the project's early completion. 
"The weather cooperated so we were able to get the work done in four [weeks], so buses will start running on Saturday," she said. 
Additionally, bus stops at Talbot College will re-open on Feb. 8 and buses will continue to take their normal routes. 
Students can expect to see a newly-lit 300-metre stretch that includes Middlesex Drive and Elgin Road.