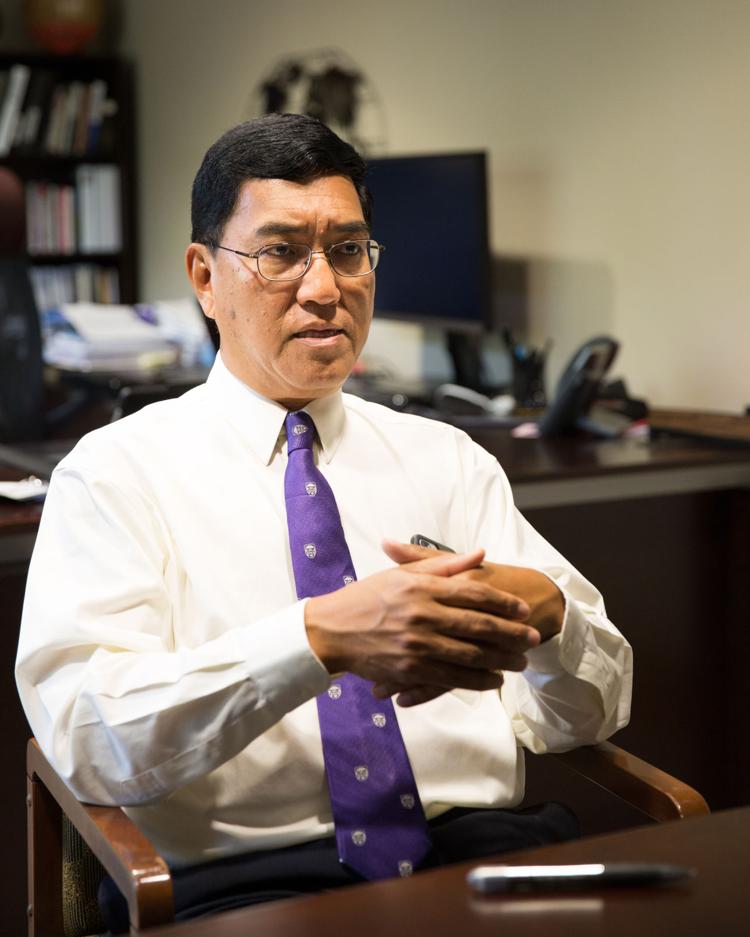 Yesterday, Western University president Amit Chakma announced he will not seek a third term when his contract comes to an end in June 2019. 
Chakma has been president of the university since 2009. A memo sent out to students, faculty, staff acknowledged some of Chakma's achievements throughout his tenure at Western.
These include quadrupling international enrollment since 2009, the appointment of more women in leadership positions and the adoption of Western's first Indigenous Strategic Plan among others. 
Questions about Chakma's contract renewal began at the Nov. 17 Senate meeting, with senators asking for clarification about the Senate's role in the next president's selection, when a selection committee would be created and what the process would look like. 
After the memo was sent out, Kim Clark, chair of the anthropology department and a faculty senator, said she was glad the board was directing the campus community to the procedures governing the presidential search.
"The questions at Senate last Friday were largely about ensuring that the process was being followed as well as simply trying to figure out where the process is at," Clark said. "We had received no news about the state of the review and search process. Now that a search will be initiated, as part of the search, I would like to see a broader campus consultation about the role of the president."
Campus-wide consultation also happened in 2015 when Chakma made national headlines. Instead of taking a one-year administrative leave after his first term, Chakma accepted a cash payment in lieu, doubling his annual salary to a total of $924,000. As a result, Chakma's salary was the fourth highest among public sector employees in Ontario in 2014. He returned $440,000 of his salary following the controversy.
Responding to the crisis at the time, Chakma foreshadowed he would not renew his contract once it ended in 2019. In a April 2015 Senate speech he said:
"I have also decided not to exercise my right under my contract to receive payment in lieu of administrative leave at the end of my second term," Chakma said. "At the end of my tenure as president, I intend to return to my first love of teaching and research as a professor of chemical engineering, and at that time I would use the administrative leave to prepare for my return to academic life."
Western community members have thanked Chakma for his work at the university.
"We have enjoyed working with Dr. Chakma over the past year and thank him for his long tenure at Western," said Tobi Solebo, the University Students' Council president. "His attendance at student events, and his presence on campus speaks to his leadership and his commitment to the Western community. We look forward to being a part of the selection process in the coming months."
Former USC president and undergraduate student Board of Governors member Matt Helfand echoed a similar sentiment.
"He was a thoughtful and intelligent leader. Although his tenure was not without some challenges, he leaves behind a very strong legacy," Helfand said. "Western is a better school as a result of this president. I wish him the best in his future endeavours."
With files from Grace To