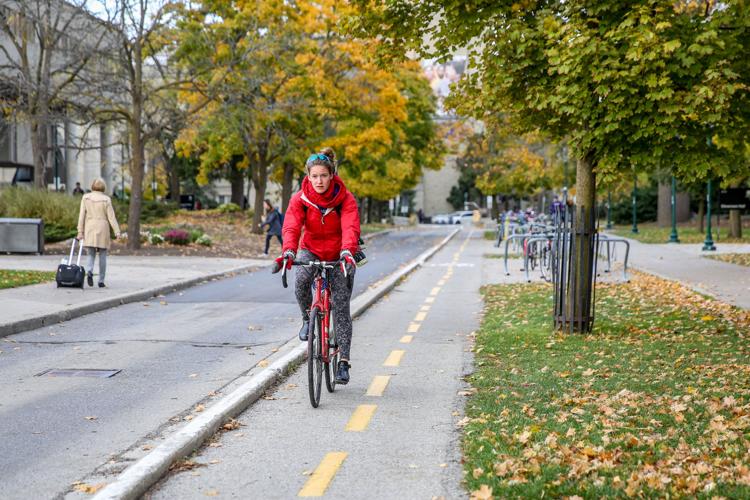 The days of smooth riding around campus are over, according to some campus cyclists.  
Chris Vandelaar and Joel Eckert, two staff members from Western's Faculty of Engineering, point to Western's summer parking renovations as the root of the problem. During the renovations, the parking gates in several Western lots were extended from varying lengths to 10 feet, forcing the cyclists trying to enter these lots to ride on the sidewalk or dismount.
"Up until now, there's been access for cyclists," said Vandelaar. "I'm not suggesting that once I get on my bike I should never have to get off for any reason, but ... this is an operational issue with their new system and they need to find a solution because they're restricting a whole means of transportation."
Despite these concerns, Western Facilities Management communications officer, Brandon Watson, said the gates were lengthened for good reason. Watson said Facilities Management observed that with the old parking infrastructure, some vehicles would mount the curb to get around the gate arm while the lot was unattended. 
"If you see it, it's often happening more when you're not around," Watson said, adding Facilities Management didn't keep a record of the number of curb-hopping incidents. "It's very dangerous, and it really only takes one or two people for it to be a real problem."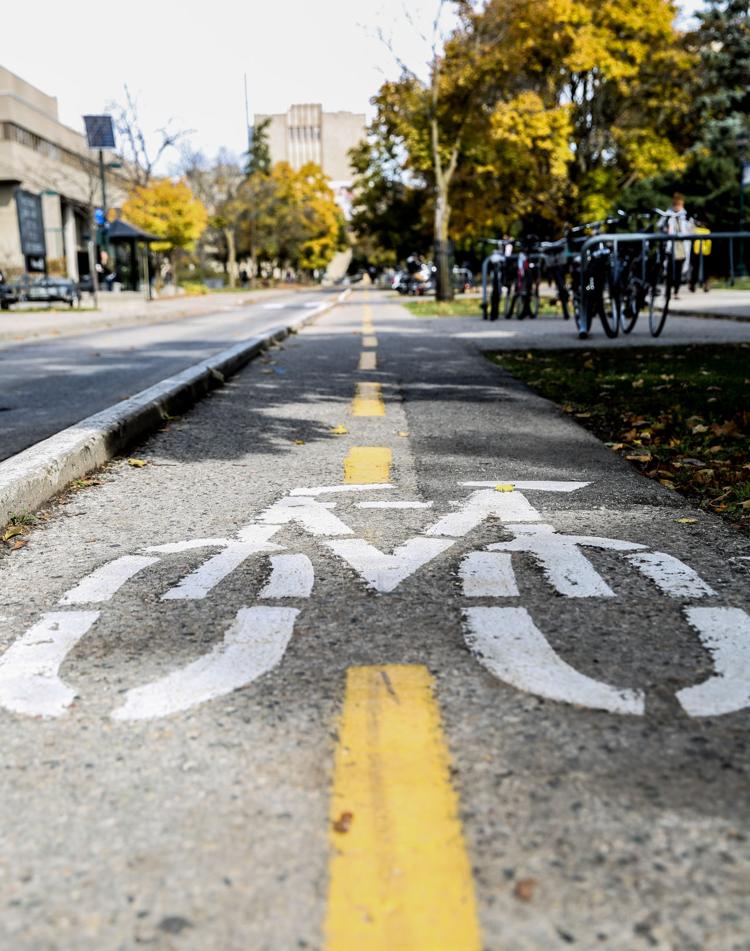 But Vandelaar and Eckert said campus bike accessibility is overlooked in other areas too. Vandelaar said although Western pushes for green "LEED" building certification around campus, it doesn't provide close to enough covered and secured bike lockers. Currently, there are only nine places where students, staff and faculty can find covered bike racks, and there are none at Brescia University College or King's University College. If you want to rent one of these lockers, there's a waiting list. Right now, no lockers will open up until spring, according to Parking and Visitor Services.
Further, while there are a couple of bike lanes painted on campus, Vandelaar and Eckert said there's hardly any leading into it. Major throughways like Sarnia Road, Western Road and Wharncliffe Road all lack bike lanes or bike route signage. 
"We put a ton of money into wellness … and it isn't built into people's lives," Eckert said. "Whereas something such as cycling from home to work, you don't have that stress piece. It's built in."
But these points, Watson said, are on Western's radar, especially providing more covered bike lockers.
"It's something that they're definitely looking into having more of because there is demand for it," Watson said about the lockers. "It seems like there are more cyclists coming on campus and once that demand starts to rise we have to accommodate that with the proper infrastructure." 
As for more bike lanes, that's a joint project between Western and the City of London. Watson said it's a need addressed in Western's 2015 master plan. The plan admits the cycling network linking the campus to surrounding areas is "incomplete," particularly along Western Road and Huron Drive. He added initiatives like removing motorists from Oxford Drive and alumni circle could also be on the horizon.
"The future for active transportation is pretty bright," he said. "It's something that seems to be of great interest for Western to develop."
But for now, Vandelaar and Eckert are still holding out hope Western will reconsider the 10-foot parking gates.
"They're making it difficult for everybody to try and control a few," said Vandelaar. "If someone is willing to drive on the sidewalk to avoid a few dollar fee then who knows where they'll stop? Whereas, most of us are law-abiding and willing to cooperate with the system."