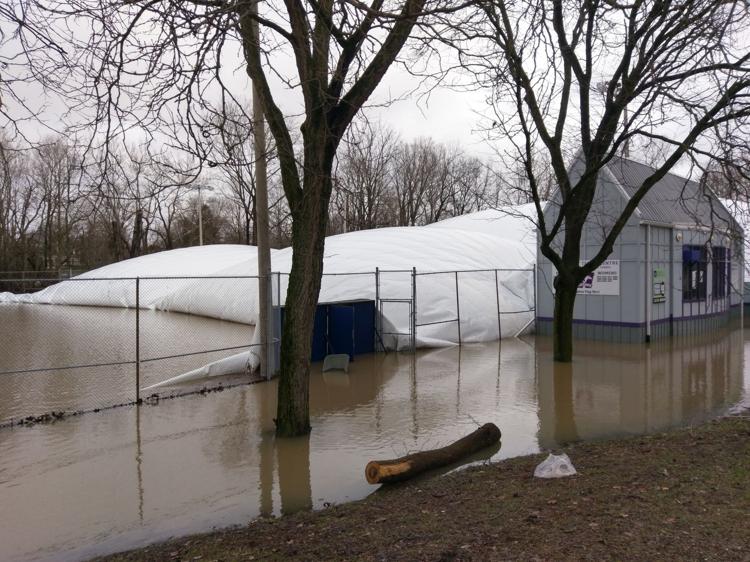 Western University said its recent flooding was "beyond anything the campus has seen in recent history."
Several areas across campus were underwater, including the Medway, Tabolt and Chemistry Lots after flooding began early last week. Keith Marnoch, director of Western's media relations, said there was no large-scale damage to campus; though Campus Police monitored high-risk facilities, such as Talbot College, Westminster Hall, Delaware Hall and the Staging Building. Marnoch added cars in closed lots were redirected to park in Huron Flats.
Feb. 21 campus flooding
The Thames river began overflowing onto campus after a rain spell at the beginning of reading week.
Western's tennis bubble was fraught with concern, as it was surrounded by water — Tony von Richter, Western Mustangs media relations director, said that the flooding around the tennis bubble is the worst it's been in 40 years. Since the flooding began, the facilities have been repaired, and the courts will be open within the week.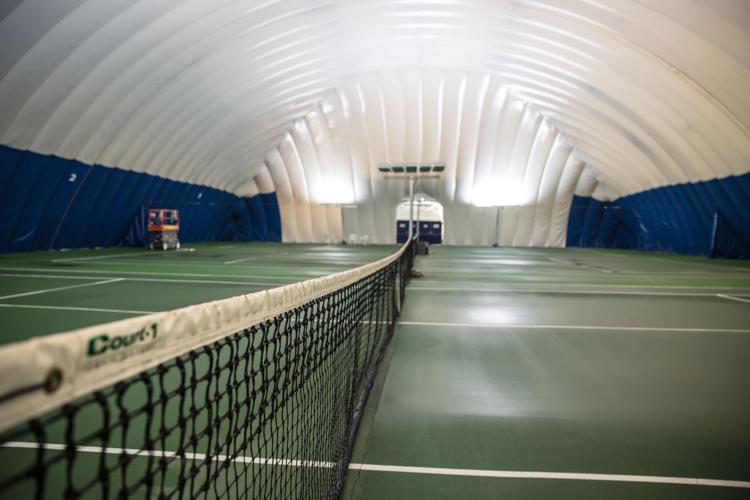 "We feel fortunate," said John Hatch, one of the centre's officials. "Flooding is not something you would wish for, but if it is going to happen, it happened on a good week."
Hatch said the fewer people on campus during reading week helped soften the impact of closing their doors. In reaction to the flooding, they deflated the dome themselves as part of its flooding protocol to protect the facility and turned off power to the facility. They added they were lucky that the water did not engulf the furnace or any electrics.
The centre hopes to reopen by Wednesday.
The campus flooding came after a rain spell that has caused rainwater and melted snow to overwhelm the Thames River. Similar flooding was reported around the city, and major city roadways were closed as early as 11:30 a.m. last Wednesday.
Residence staff members also visited Elgin Hall at 2 p.m. Wednesday to inspect its first floor for damages. Residence staff asked for "as many hands as possible" to help move items from student rooms on the first floor to preempt flood damages.
Rachael Grove, a first-year medical science student, said she saw the flooding when she entered Elgin at 7 p.m. last Tuesday. The water levels were rising quickly, though at the time, she said the deepest areas were only a few inches.