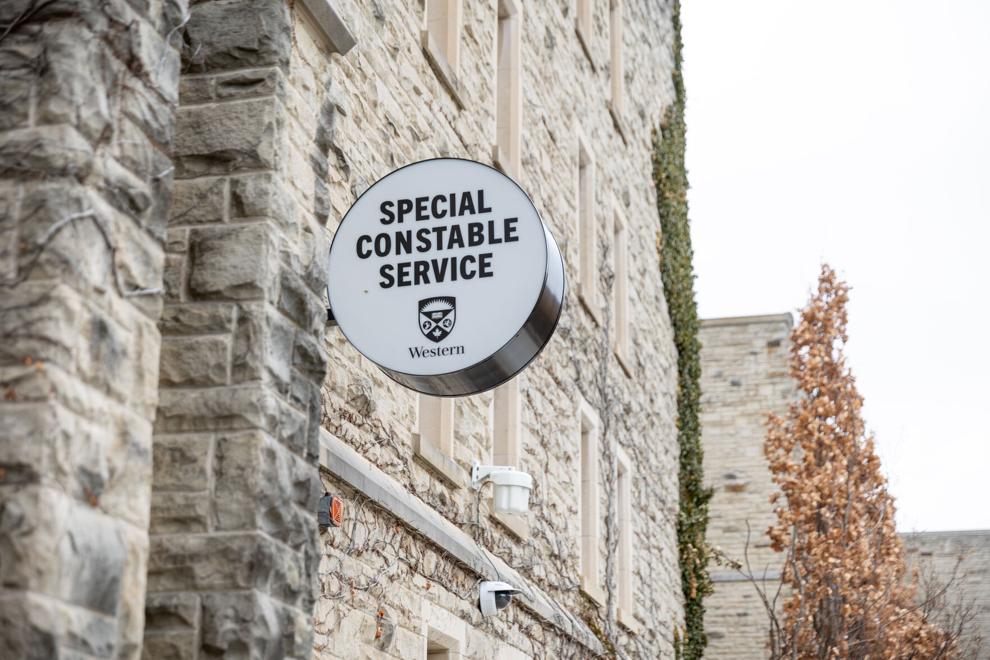 If you're connected to campus Wi-Fi, campus police can access your location.
Bill Chantler, the director of Campus Safety and Emergency Services, confirmed Western Special Constable Service can access current and retroactive student location data using Wi-Fi logs provided by Western Technology Services.
While Chantler said students' movements are never actively tracked, campus police will pinpoint a person's location through Wi-Fi in "specific and rare circumstances where there is a serious safety issue." Campus police have used Wi-Fi log information to locate people on campus four times this academic year. 
Western University professor Tracy Isaacs recalled when, during her tenure as the Faculty of Arts and Humanities associate dean, campus police used location tracking to locate a student in "acute danger of self-harm."
Isaacs, a special advisor to the provost on gender-based and sexual violence on campus, said she believes campus police and Western Technology Services are the "appropriate units" to have access to student location data. 
Western's special constables — more colloquially known as campus police — have many of the same powers while on campus as London police have in the city at large. 
"If the location capacity is only ever used when there is an emergency that could result in harm if a particular individual's location is unknown, then it seems like a good capability for Western to have," said Isaacs. 
But some students wonder how the Special Constable Service will use its judgement going forward.
"I think that it's a very slippery slope," said Jace Miller, Western's Black Students Association's first-year representative.
Miller worries a relationship between campus police and Black students could sour if location tracking for safety morphs into what Miller describes as "over-policing and extra security measures" imposed on students.
First-year philosophy PhD student Manpreet Rai explained an opt-in process could give campus police a more strategic way to use information about student location.
"You could have something like a provision," said Rai. "Somebody who's feeling vulnerable could have the option of sharing that data, and explicitly consenting."
WTS and campus police confirmed tracking is not automated, and Wi-Fi log information is only accessed on a strictly manual, on-demand basis.
But Rai said the university's ability to ever de-bias data meant to identify specific people on campus would be a struggle, especially if individuals cannot opt out.
"It seems like they would rather benefit from having the information about me as a person who could be targeted, rather than just an abstract set of data," said Rai. "Once [they] have the data, it can just be used in all sorts of ways."
For Miller, how the system is used "leaves a lot to the imagination — and a lot to be insecure about."