London's Pride Festival may not start until July 19, but Western is already getting started.
Just before noon today, Western University raised a Pride flag on Concrete Beach, kicking off Pride celebrations early with their second annual Out in the Sun event.
About 100 community members gathered on Concrete Beach for refreshments and music. Halfway through the event, an ice cream truck pulled onto Concrete Beach and event coordinators passed out coupons for free ice cream.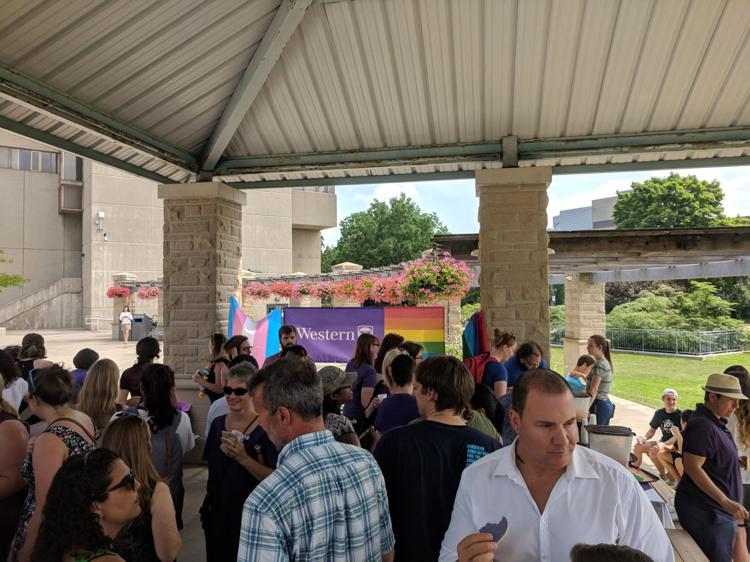 Also present at the event was the Pride banner, a Western-branded rainbow banner that stands as a symbol of inclusivity and acceptance, which is making its rounds through the university.
Previously, the Grad Club hosted the banner. Now, it will circulate the University College Centre, where students are welcome to take photos and to show their pride with the flag.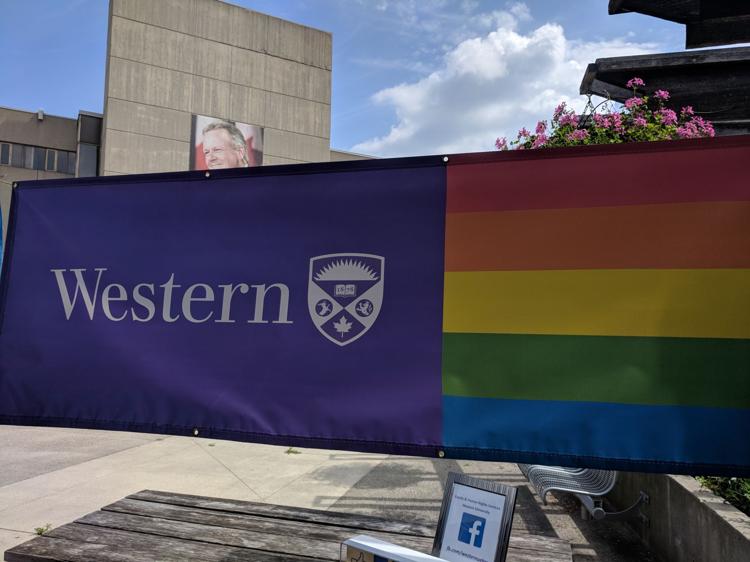 According to Lesley Oliver, diversity and accessibility coordinator for equity and human rights services, the flag ceremony is an important celebration that raises awareness for human rights advancements in the LGBTQ2+ community.
"I think we see through politics that [these rights] are fragile," said Oliver, "so I think this reminds people from the community and allies that we still need to march. This is still very relevant. There's still a long way to go."
Western will participate in other Pride events during the rest of July, including the 24th Annual London Pride Parade, scheduled for the morning of July 29.
Oliver encourages everyone to come to as many events as possible.
"It's like a love-fest. It really is a lot of fun."