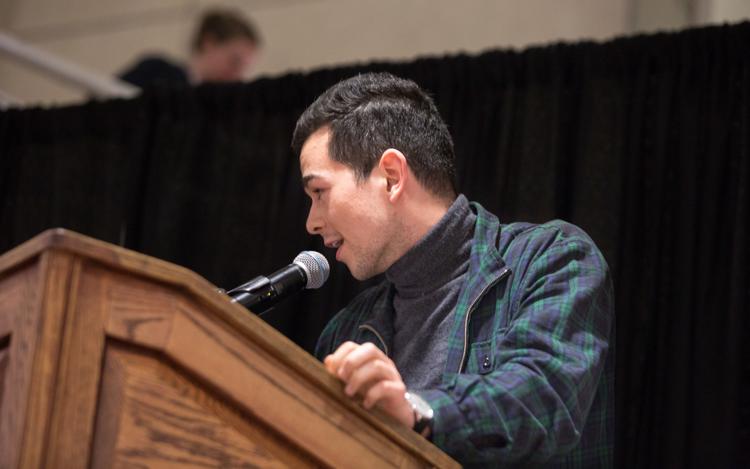 Student governments representing over 1,000,000 students across the country signed a letter to the provincial government, asking them to reverse recent tuition changes that incited protests around Ontario.
The letter was coordinated in-part by Mitchell Pratt, president of the University Students' Council at Western University; it is addressed to Merrilee Fullerton, Ontario's minister for training, colleges and universities, who first announced the changes on Jan. 17. They would all be implemented through a new tuition framework which has not yet passed the Progressive Conservative's majority position in the legislature.
The signatories from seven provinces from British Columbia to Quebec represent over 1,300,000 students. They declaim the government's surprise grasp at university funding, which they say was done without consulting students.
"Our ask is simple: we want the decision implementing the Student Choice initiative reversed until proper consultation is done," they write. "If the Ontario government truly wants to move Ontario forward, they must recognize that this initiative will put everyday Ontarians behind."
Their concerns are elaborated over two pages, where they outline a response to each of the three major changes set to affect students: cuts to tuition, Ontario Student Assistance Plan changes and opt-out ancillary fees.
Pratt says the letter is a message of solidarity amongst student governments, whose constituents are affected not just by OSAP cuts, but by student union services that would be hamstrung by fee opts-out.
"This is certainly an unprecedented circumstance for student unions." he said. "If Ontario students don't make a stand here, when is the stand going to be made?"
The changes to OSAP include a switch from free-of-charge grants to loans, and the elimination of a 6-month grace period on those loan repayments. In tandem with a 10 per cent cut on overall tuition costs, the letter says the government will only help the richest families, who benefit less from grant funding.
In regard to an opt-out for student fees deemed "non-essential", the letter draws a parallel to allowing citizens to opt-out of certain taxes: while ancillary fees fund student government, taxes fund the provincial government. And, echoing the letter sent to Stephen Lecce, PC MPP of King-Vaughan, they argue students can already influence fee prices though referenda.
The letter outlines the essential services that student governments provide, including transit passes, peer-to-peer services, on-campus media and support services like food banks.
Pratt said that he hopes this pressure from students and their governments will result in consultation with the government regarding the details of this plan. He said it could also set a precedent for other provinces, whose student governments are also represented.
Student activism is pressing the government at a crucial point, when the legislation has yet to be passed, and when the government has not formally released the details of their plan. Subtle but important specifics about what services should be essential, for instance, have not yet been sent to universities — meaning even if the new framework is passed, it could soften.
"We are hoping that the government, if they see, will also feel the pressure from the students who are expressing their dismay around the cuts to their student experience in general," Pratt said.