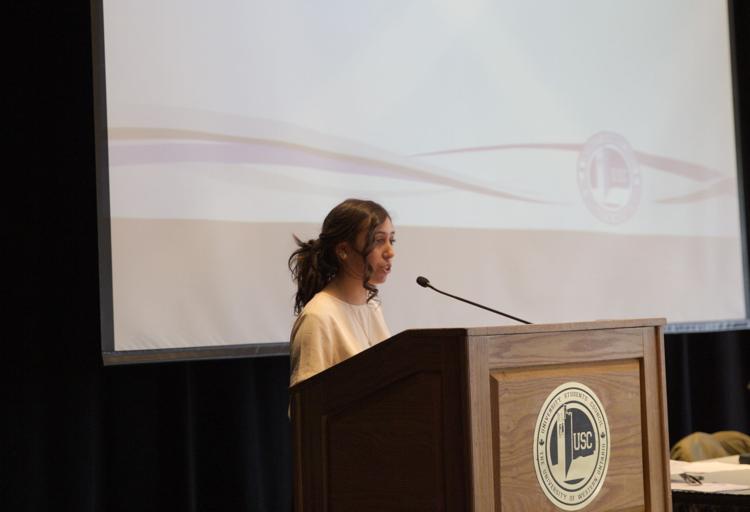 Among six contenders, University Students' Council-veteran Carina Gabriele won the 2018–19 student programs officer election at March 11's second USC annual general meeting.
In a ranked ballot system, Gabriele was declared the winner after the fourth ballot, with 51 per cent of the vote. Alex Marshall was the runner up, followed by Tamara Kljakic, Richelle Aikins, Leslie Ruggeri and Benjamin Abnett respectively.
Gabriele brings past USC experience to the role as the Arts and Humanities Students' Council 2016–17 president; she was previously the faculty's vice-president of finance and is currently a fourth-year student in women's studies and literature.
"I am incredibly excited," Gabriele said. "I absolutely cannot wait to get working with Mac to transition into this role. I know the amazing work the portfolio does."
The SPO oversees the USC's student-run services and programming. This includes Orientation Week and Western's clubs system. It is one of five positions in the USC executive, and the only position elected by USC councillors. The others are either hired or elected by the student body.
Outgoing SPO, Mac McIntosh, said it was the most qualified field of candidates he's seen in his five years with the USC.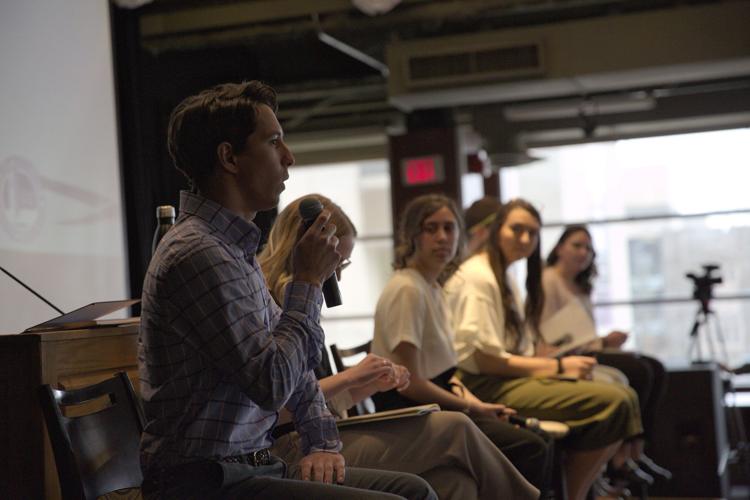 Despite the competitive field, the candidate debate preceding the election was amicable. None of the candidates criticized one another, instead focusing on their own platforms. Several questions focused on diversity and women's empowerment on campus. In one answer, Gabriele said "buzzword 'empowerment'" was not the way forward and cited her experience as coordinator of the Women's Issues Network.
In an interview with the Gazette for an article published earlier this week, Gabriele emphasized three platform points she plans to focus on: removing barriers for students in the clubs system, better training with pay for sophs and improving sexual violence education on campus.
Gabriele's first step as SPO will be staffing her office with associates and coordinators. She said her consultation process leading up to the election has also overwhelmed her with new ideas she wishes to implement during her term. Looking back on McIntosh's year, Gabriele said she appreciated his openness to student feedback and consultation, which is a quality she hopes to emulate.
"We have a diverse, passionate group of individuals coming in, and I can't wait to sit in that room — we're going to go over our ideas for the year and plan out where we'd like to go in the future," she said. "I'm very, very, very excited to work with [the rest of the student executives]."