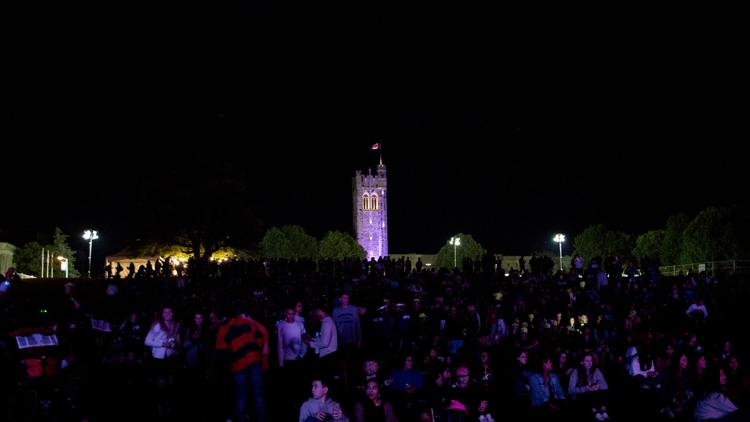 Two women were approached and sexually assaulted by a man on UC Hill last night, according to police. 
Western University's Campus Community Police Service received the report late last night, alleging that the women were assaulted outside the fenced event area of the hill.
The incident has been referred to London's sexual assault unit, who are investigating.
Both Campus and London police could not confirm more details on the incident or any description of the suspect. 
Campus police have increased patrols on campus and are urging students be cautious. 
"Students are encouraged to walk with a friend, in small groups, or with Orientation Leaders when walking to and from campus," the university said in a statement.
University College Hill was packed with concert-goers last night, as OWeek performer Killy played on its main-stage.
The incident occurred in what is often called the "red zone" — the first eight weeks of university classes, when over half of campus sexual assaults occur.
But this incident could fall outside the most common assault pattern, where the perpetrator is known to the survivor.