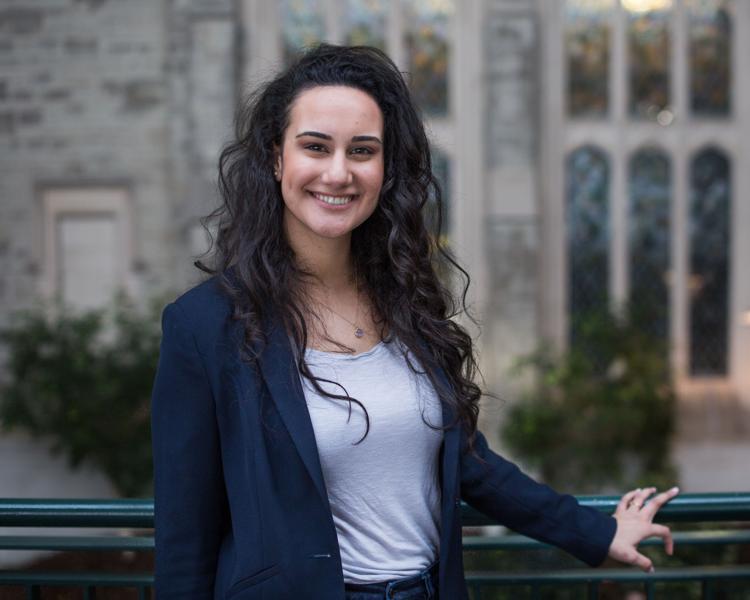 Abigail Meza is working hard to raise awareness about children's diabetes in London's Hispanic community — one book at a time.
Meza, a third-year sociology student, is completing the project with Western University's Community Engaged Learning program, which operates through the Student Success Centre.
This year, Meza's CEL project is illustrating a children's book. The book focuses on children's diabetes awareness. Using colourful illustrations, it will teach families about the disease and ways to cope. 
She is working with editor Aaron Bengall and translators Cristian Rey, Nicolas Bottger and Sebastian Cruz.
 "Initially, they weren't sure what the book was going to be about," Meza said. "But I think in the long run, it really worked out for all of us."
With editor Aaron Bengall assembling a team of native Spanish speakers, the group placed a large emphasis on implementing Hispanic culture into the book. Once published, Meza and her colleagues plan on teaming up with Western's Spanish department. They will host events for the Hispanic community, promoting awareness for children's diabetes.
London's reception so far has been positive, and Meza said her experience with CEL has been successful. The program connects students with their community, providing an education outside of the "Western bubble." Meza and her colleagues's book is set to be published in the next few weeks.
"You have an opportunity to engage with someone that might not be a part of your culture, and you can learn something from them," she said. "It's very rewarding."