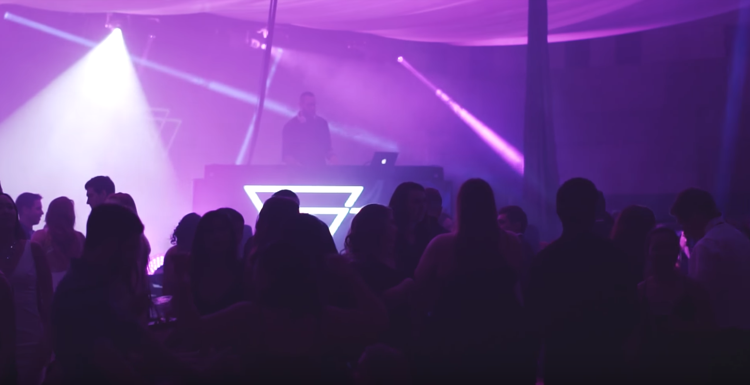 Ticket sales were up at this year's University Students' Council's Charity Ball, leading to a $4,800 donation to the Make-A-Wish Foundation.
The January event sold more than 800 tickets, according to the USC's Charity Ball coordinator, Waverly Shin. Last year, 450 people bought tickets for Charity Ball.
Despite being worried about the turnout this year, Shin said the event surpassed her expectations.
"This year, all we really wanted to do was revive Charity Ball in whatever way that we could," expressed Shin. "I'm really proud of the committee and the work that we did this year."
Ticket sales initially plummeted in 2016 when the Mustang Lounge hosted the event, with 600 students attending. In years previous, the event generated double-digit turnouts. In 2013, Charity Ball raised close to $18,000 for charity with over 2,200 students attending.
All proceeds raised went to the Make-A-Wish Foundation to give two-year-old Ethan a full bedroom makeover. 
In order to increase turnout for the 2018 Charity Ball, Shin and her team started planning in the summer, focused on marketing as early as possible and made sure to promote the event every month. Shin believes marketing this year contributed to the Charity Ball's success.
Unlike past Charity Balls, this year's event was held off-campus at the London Convention Centre. Shin thinks students prefer the event being off-campus and hopes to see this tradition continue in the future.
"I think students really enjoyed it this year," said Shin. "Food is a very hot topic every single year, and that's something we're going to continue to keep in mind and something that I hope the coordinator will consider next year as well."
Shin said that she is excited to see what the incoming Charity Ball coordinator will do with next year's Charity Ball. 
Make-A-Wish also emailed their thanks to Charity Ball. Shin added that the foundation will be sending Charity Ball update photos and she is looking forward to share them with Western students.