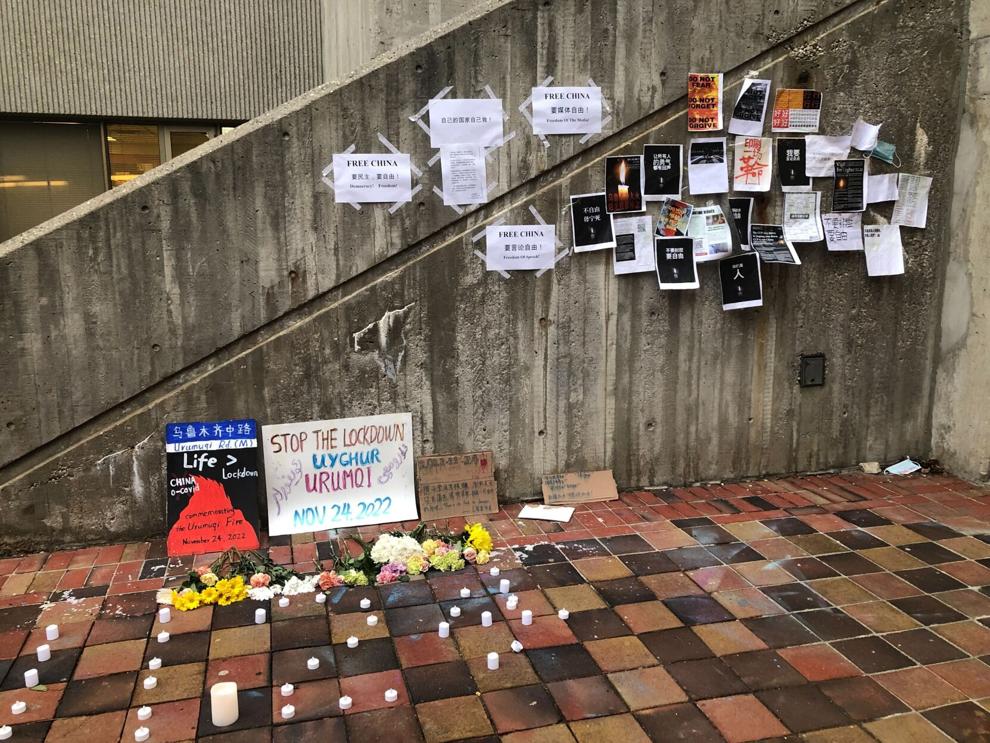 A group of Western international students are quietly opposing the Chinese government's COVID-19 policies — and encouraging their peers to do the same. 
The group covertly hung posters opposing China's "zero-COVID" policy and government censorship across campus after hosting a nighttime vigil on Nov. 25 to mourn the victims of a devastating apartment fire that took place in the Xinjiang region. Another group hung similar posters in October.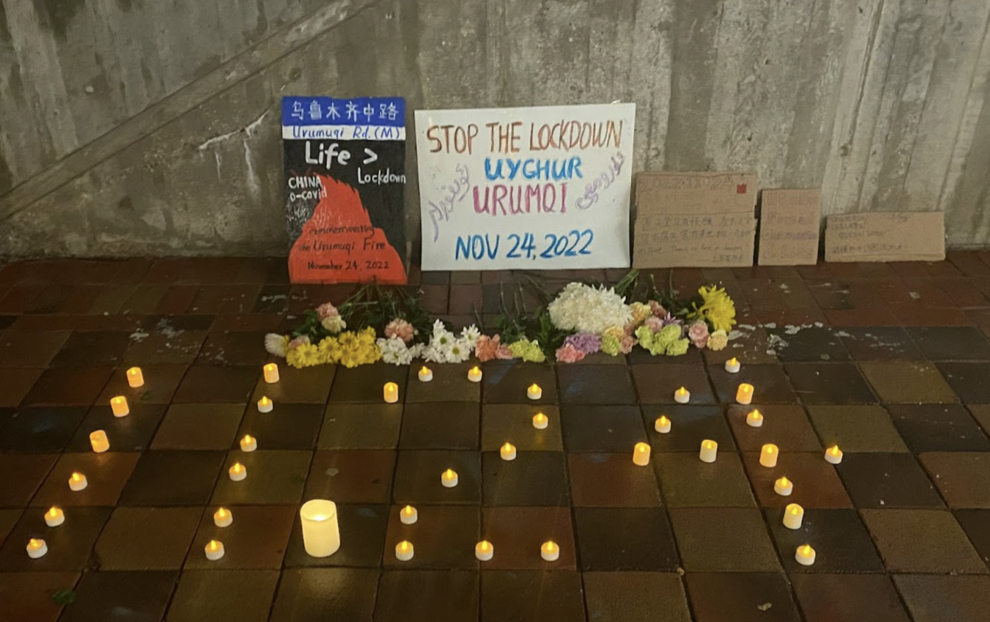 Posters on the outer wall of the tunnel connecting the University Community Centre and Social Science Centre read "No lockdown. We want freedom," "We are human" and "I want freedom of speech." Posters can also be seen in Weldon Library and Western University's affiliated colleges. 
The most recent posters were in response to an apartment building fire on Nov. 24 that killed 10 people in the western city of Ürümqi — where a majority of citizens have been under COVID-19 lockdown for more than 100 days. Chinese commenters on social media have questioned if the government's strict lockdown restrictions hindered residents from safely escaping the building and delayed rescues. Chinese authorities deny this. 
The incident has triggered public outrage and unprecedented mass protests in China against the government's "zero-COVID" policy in recent weeks.
At Western, students organized a vigil in solidarity with protestors. One of the vigil organizers — a third-year media studies student at Western who the Gazette is not identifying as they fear for the safety of their family in China — said around 40 people attended the vigil, including Western students and local residents from Chinese communities. 
Attendants put up the most recent posters after the vigil. 
"Many of the posters are in Chinese and we want to raise awareness, especially among Chinese international students," the organizer said. "I know a lot of people refused to come to [the event] because they're afraid. I totally understand that, but we need to at least support those who want to share their voice."
A poster on the wall of UCC's tunnel features repetitions of words like "Good," "Support," "Gratitude" and "Happiness." The organizer said this poster aims to criticize the fact that Chinese social media websites can only consist of "positive tones" amid government censorship. 
Some parts of the poster are censored with the pictured grey boxes. Several other posters criticize censorship and demand for freedom of speech.
The vigil organizer explained masks were also posted up on the wall as a form of protest to "emphasize how much this disease has transformed into a way of dictatorship."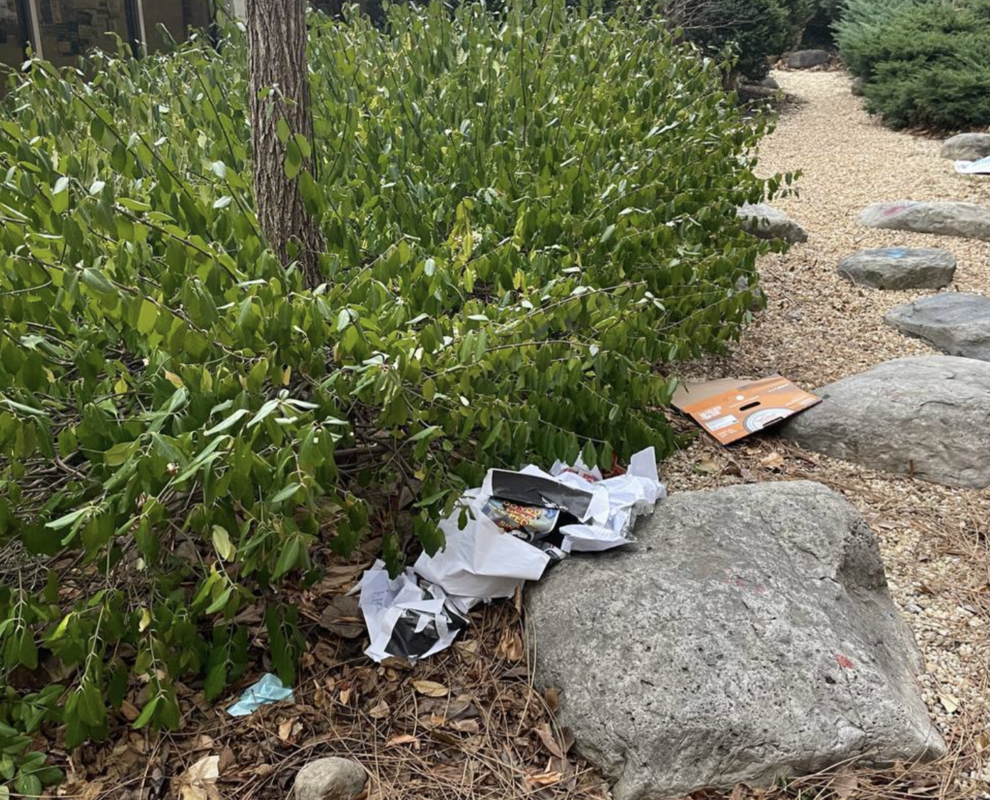 The organizer hoped the vigil could support those "who are brave enough to stand out and voice their struggles right now."
A first-year computer science student at the vigil said she attended with clothes she doesn't usually wear and wore a mask to hide the majority of her face so her attendance couldn't be traced back to her family in China. 
She recalled that, during the vigil, people shared poems written by Uyghur muslim students on campus, as well as some poems written by attendees' family members back in China. 
"When everyone's voice finally got together, I can feel that power," she said. "I can hear some people were about to cry at the time. I think a poem is a good way to convey emotion."
At least one other group took similar action in October, hanging posters on campus supporting a protest that took place on the Sitong Bridge in Beijing. The posters were quickly torn down and defaced, according to the students. No posters in support of that protest currently remain on campus.
The vigil organizers fear their newest posters and displays may face a similar fate. Some posters have already been torn down outside of the UCC's tunnel.