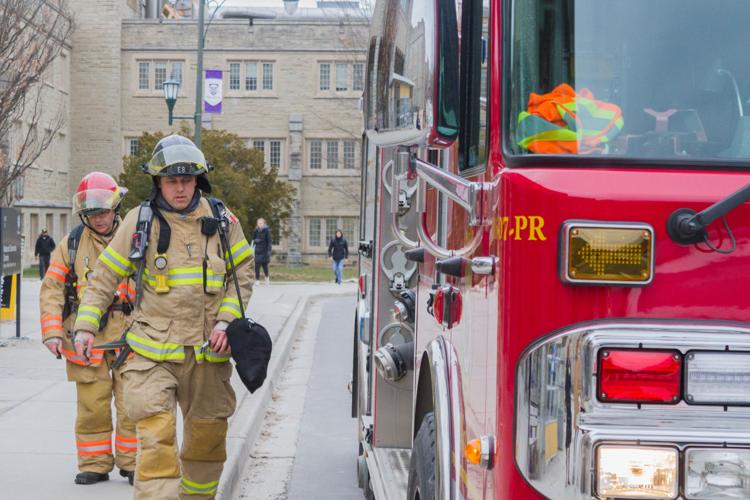 The Natural Science Building was evacuated Wednesday afternoon over a false fire alarm likely set off by dust from nearby construction.
Four firetrucks were at of the building at 3:45 p.m., with dozens of students waiting outside. 
"It looked like it was just some smoke and dust created by some construction," said David Gurney, a fire captain on the scene.
Jeff Van Haarlem, a special constable of campus police, agreed the incident was probably a result of construction. 
Construction around the building, to set up new streetlights, has also shut the building's busy bus stop. It we reopen in two weeks.
Witnesses on the scene were evacuated through the building's fire exits.
"We were just studying in Taylor [Library], then the fire alarm went off so a bunch of us didn't know what was happening. Then we were told to take the fire exits," said Sabrina Conciatori, fourth-year political science student. 
Fire trucks left the scene at around 4 p.m., with students allowed back into the building.