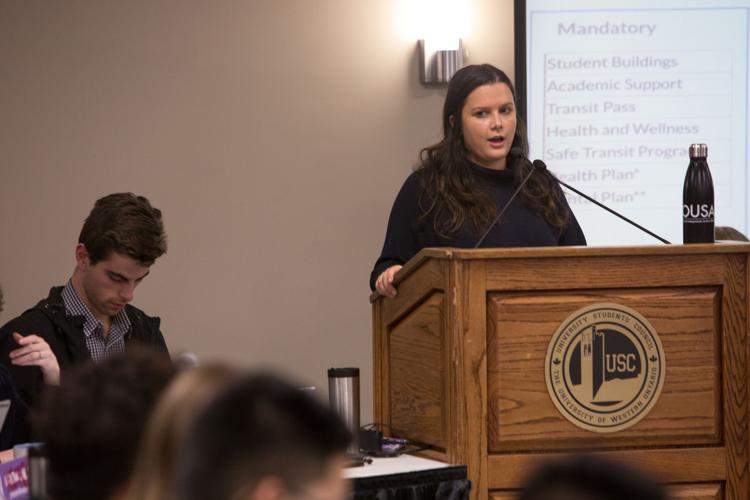 On Wednesday, the USC solidified the budget they will pitch to students this summer as, for the first time, fees students pay to fund the government will be optional.
The University Students' Council held a special meeting, unanimously passing a fee schedule and an executive budget without debate.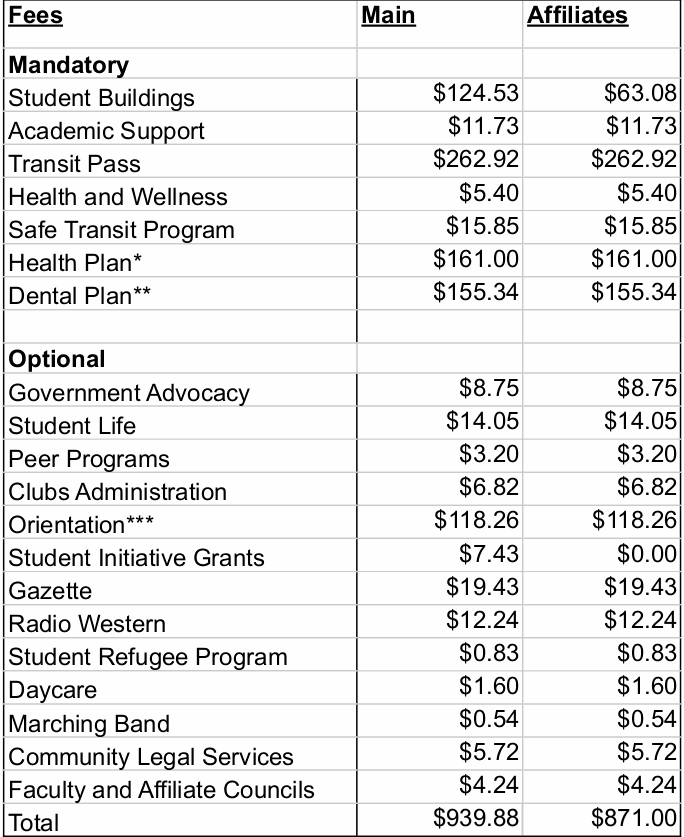 The new fee schedule contains 20 ancillary fees totalling $871, or $939.88 for first-years, who can pay an optional orientation week fee. There are 12 other optional fees, which will be put to students as they pay tuition in the summer.
It could be until September that the USC learns how many students paid for what, meaning services that rely on the optional fees could face drastic cuts with the academic year already begun.
The mandatory fees constitute $420, or 45 per cent of the total amount a student could pay. The largest fees by far are $124 for student buildings and $262 for bus passes.
USC president Mitchell Pratt noted a victory in advocating for making transit passes an "essential" fee while he presented to council before the vote. The Jan. 17 mandate from the Progressive Conservatives, which did not make the fee mandatory, was changed two weeks after it was first announced.
He added that student unions were given one PowerPoint slide of elaboration from the government after the bombshell announcement, which already left many details unclear.
Though fees for the USC's health and dental plans are listed as mandatory, they, as always, can be opted out of on a separate website. Both fees increased, however, to $161 and $155, respectively.
After council was notified in November that costs to provide the insurance were increasing and a larger fee increase than usual was necessary, the USC held a referendum, which was ultimately invalidated. The fees were nonetheless increased to their maximum without-referendum amount — seven per cent.
The 13 optional fees total to $84, or $203 with the O-Week fee. Several notable services now face funding crises as their fee was switched abruptly to the opt-out model: the student refugee service ($0.83), community legal services ($5.72) and government advocacy ($8.75). The Gazette is also funded by an optional fee of $19.43.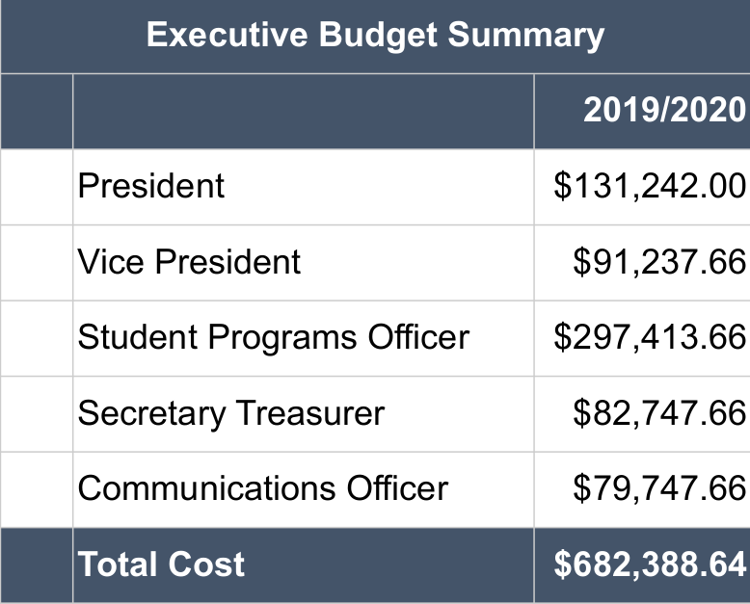 Council also passed an executive budget, which partitions money to each of the five executive portfolios. The student programs officer, who oversees clubs and O-Week, is allotted by far the largest amount in $297,413. All five positions total $682,388.
Council will present the approved fee schedule and executive budget to Western University's Board of Governors, which is responsible for the school's land and finances.
In the summer, council will refine its budget more, especially the orientation budget. And in the fall, when the USC learns how many students paid for each fee, it could revise almost everything to adjust.