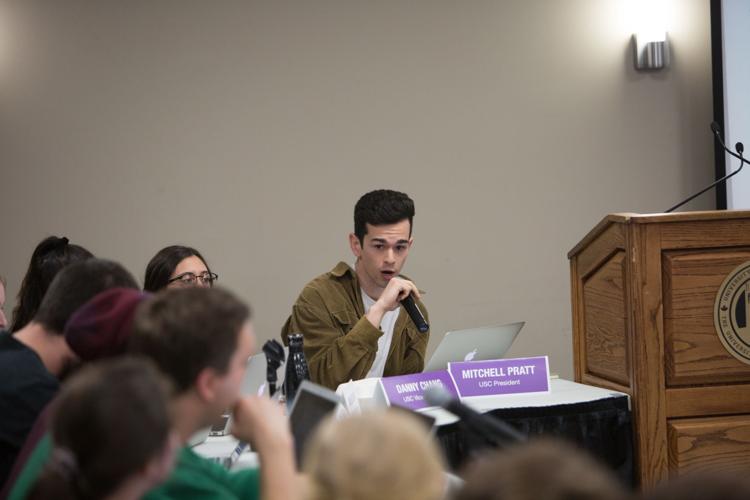 The University Students' Council progressed through a modest meeting on April 4 that offered support for women in campus leadership roles and for Active Minds Western. 
Anne Campbell moved a motion for the executive to work with women's groups on campus to create a report about increasing female representation in leadership roles on campus. During this year's USC elections, no women ran for the presidential and vice-presidential roles.
Council now seeing motion to create report detailing problems which impede women in student politics. It cites the lack of female candidates in this year's P/VP elections, and the debate thereabout. #uwo

— Martin Allen (@_martinallen) April 4, 2018
She said she had student programs officer Carina Gabriele and vice-president Danny Chang in mind especially, who could consult with the Women's Issues Network as well as the department of women's studies. 
"It doesn't just affect 50 per cent of our constituents; it affects all of campus," Campbell said. "I believe they should be consulting with numerous groups on campus."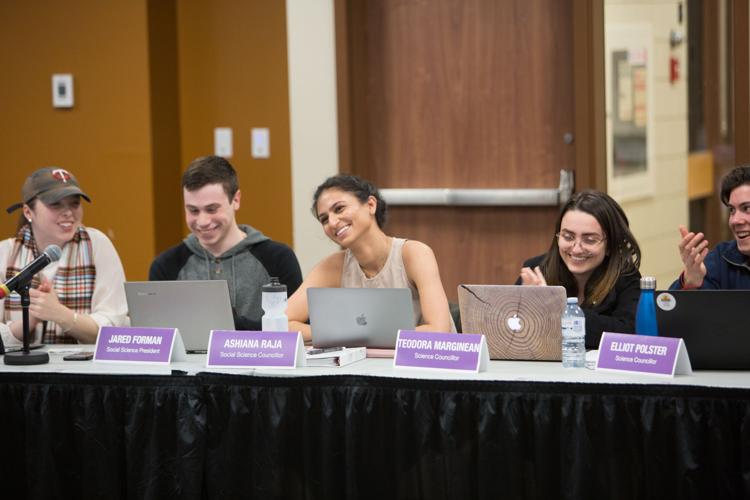 The motion states that the report should be ready by the second meeting of the upcoming academic year in October; it passed unanimously. 
Council also unanimously supported a motion to commend a recent effort by Active Minds Western, a non-USC student group, which conducted a survey of students' mental health concerns and subsequently drafted a recommendations paper. The paper, titled "We Demand More: A Pathway to Mental Health Reform at Western University," received praise on council floor. 
"I really do want to commend Active Minds Western for this effort," said president Mitchell Pratt. 
"It's important that we support student advocacy that's outside the USC," said Huron president Inam Teja. 
As the meeting closed, a councillor asked the USC student executives for their views on the possibility of a teaching assistants strike at Western. They said it's the practice of the executive to remain neutral during all labour disputes at the university.