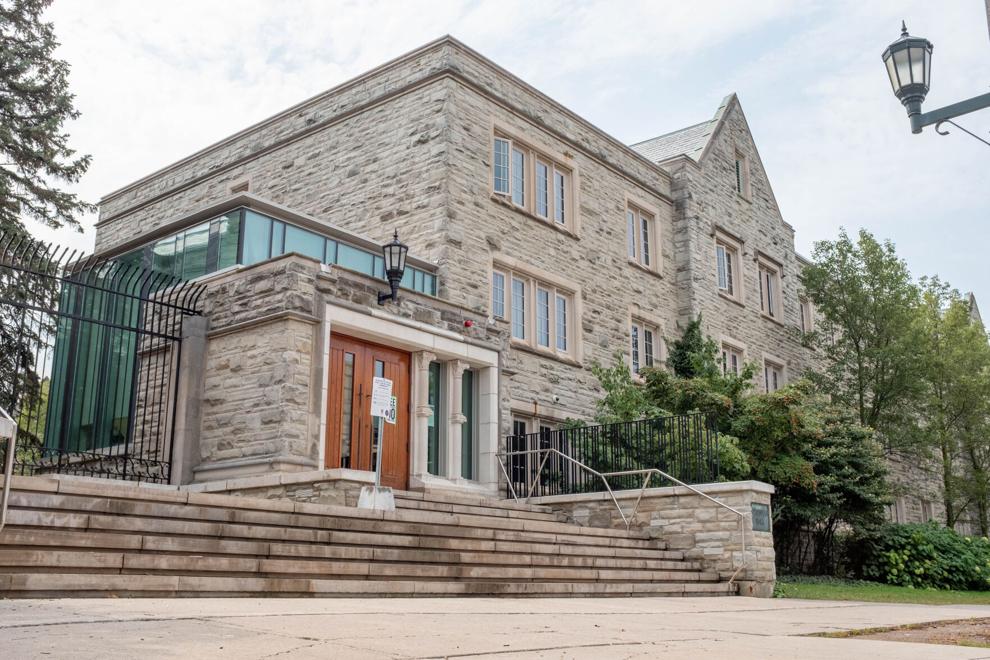 Five Western residence buildings have evidence of COVID-19 in their wastewater, indicating one or more people in the residences may have contracted the virus. 
Wastewater from Medway-Sydenham Hall, Delaware Hall, Saugeen-Maitland Hall, Perth Hall and Essex Hall all contained "a low viral load" of the coronavirus, according to emails Western University sent to students in the affected residences. 
"This finding, of a low viral load, is an early indication that one or more persons in the building may have contracted COVID-19," reads the email to students. 
The university is asking all vaccinated students in affected residence buildings to monitor for symptoms of COVID-19 and students who are not yet fully vaccinated to get tested immediately at Western's testing centre. Students are not required to be fully vaccinated until Oct. 12, although Western said in a comment that their current numbers show 99 per cent of those in residence are fully vaccinated. 
Western said they conducted the wastewater tests Thursday and Friday as part of an early-detection pilot program "in some campus residences." 
Wastewater tests involve testing for the presence of COVID-19 RNA in sewage water. Western told students the tests will be conducted "regularly" for residence buildings.