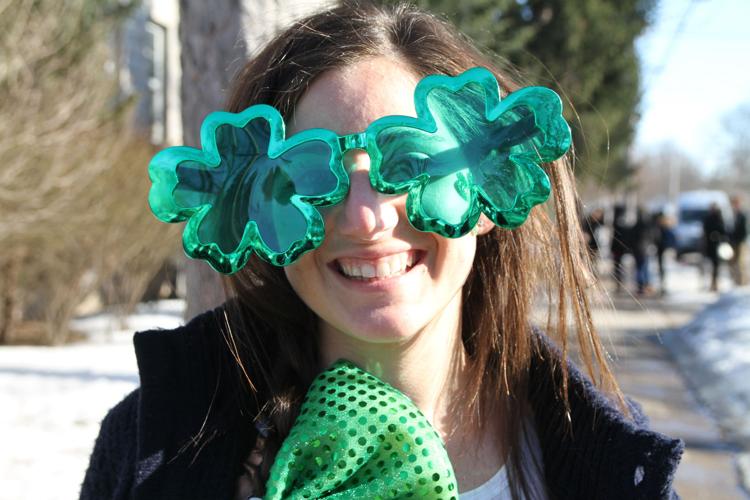 St. Patrick's Day came and went on Tuesday, but Western didn't make a sound.
For decades, students have used St. Patrick's Day as an excuse to flood the streets of London, drinking green beer at bars across the city and dressing head to toe in four-leaf clovers. But, this year, the party disappeared as the city's most popular bars closed their doors and officials urged young people to hunker down in self-quarantine amid growing threats of novel coronavirus.
What would have been one of the year's biggest parties came just days after Western University, and universities across the country, cancelled their classes and closed down their campuses, some sending students home from residences.
The Ceeps, Barney's, Lost Love Social and The Barking Frog — the heavy-hitters of London's party scene — announced on Monday they would be shutting down ahead of St. Patrick's Day. All four bars stated on their social media accounts that they would be shutting down their services until further notice from health officials to slow the spread of the virus.
The city recommended bars and restaurants remain closed for at least two weeks.
London Mayor Ed Holder thanked Western and Fanshawe College students for staying home this year over Twitter, writing there were "no large-scale public gatherings, and no mass street parties."
Students at @WesternU and @FanshaweCollege: you are not just leaders of tomorrow, you demonstrated true leadership today by staying home, as requested, this St. Patrick's Day. We've had no large-scale public gatherings, and no mass street parties in #LdnOnt.

— Ed Holder (@ldnontmayor) March 18, 2020
Holder released a statement on the eve of St. Patrick's Day, imploring Londoners to celebrate the holiday from the comfort of their own homes.
"With additional efforts to assess and respond to a rapidly changing COVID-19 risk, it is not only irresponsible to create additional demand and divert resources, but it increases the risk to these people who are providing critical care for our community during these times," he and Deputy Mayor Jesse Helmer wrote on Twitter.
The London Police Service confirmed there were few large parties and the streets were generally peaceful on Tuesday.
"We did not attend any large gatherings of any type on St. Patrick's Day," a media officer from the LPS told the Gazette. "We did attend a few smaller get-togethers where individuals were still interacting with others. However, larger gatherings that we've seen in the past didn't take place."
LPS have been encouraging people over social media to limit large gatherings and commit to social distancing; London police have closed their headquarters to the public and are taking reports online.
But, unlike London, shamrock-clad quarantine parties didn't seem to be the norm at universities across the province.
A video clip from Global News showing Queen's University students celebrating has circulated on Twitter since Tuesday. The video depicts hoards of intoxicated students testing their Irish luck on St. Patty's street parties.
"I have a compromised immune system, but I'm still only 21. But I'm not even worried because I take supplements and I self-medicate, so it's fine," a young women among a large crowd told the reporter.
Last week, Kingston Police, Public Health and Queen's University urged students not to attend St. Patricks Day parties. Today, the university district streets are filled with students- many telling me they aren't afraid of COVID-19. @CKWS_TV #ygk pic.twitter.com/5ZPQlUl9fk

— Kraig Krause (@KrauseKraig) March 14, 2020
Partiers will have to find a new way to the bar, too. Uber tweeted a few days ago that it was suspending the pool option in Canada and a number of other countries. The company also added a message on the app's homepage, advising users against taking too many rides and only travelling if necessary.