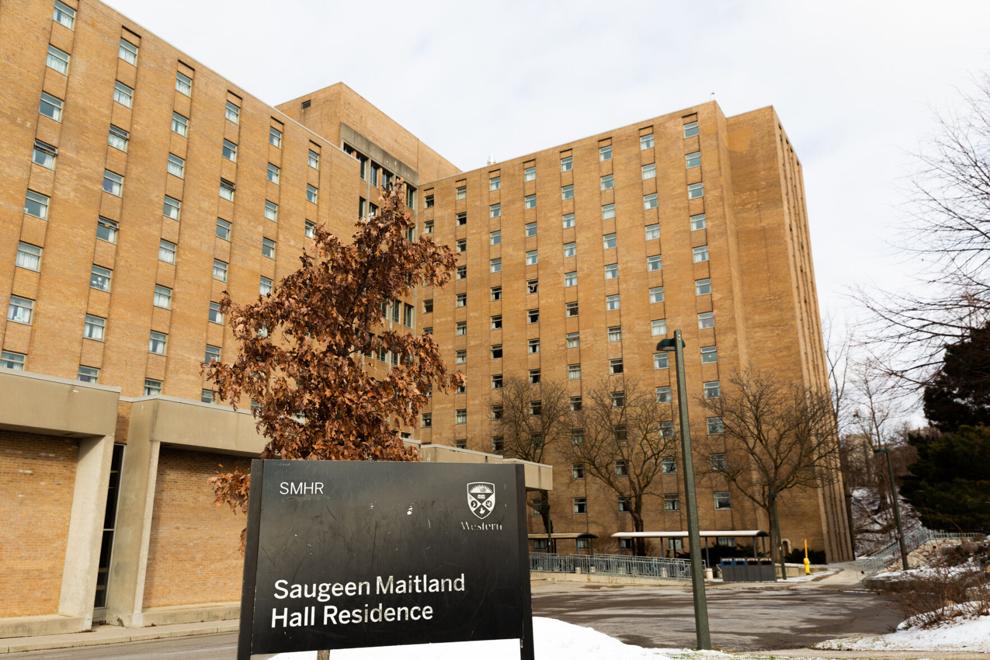 Western residences will reopen just before Reading Week, but students looking to return must get tested for COVID-19 and prepare for stricter social-distancing enforcement than when they left.
The university announced the changes Friday and are planning to start move-ins Thursday — when the province was expected to lift the stay-at-home order. Move-ins will be staggered until Feb. 21 and students are asked to book time slots for their return.
Premier Doug Ford extended London's lockdown until Feb. 16 on Monday, it is unclear if these plans will change move-ins.
The website to book a move-in time will open Monday afternoon.
Students returning to residence are strongly encouraged to visit campus' coronavirus testing clinic at the Western Student Recreation Centre 30 minutes before their move-in time to be tested for the virus.
After receiving their test, students will be given an ID card they must show to be allowed into their residence building. Once inside, students will be given a wristband they must wear until Feb. 22.
"Students returning to residence will be coming from all corners of the province and country, which all have varying rates of [COVID-19] prevalence," reads the email from Western University's director of housing, Melissa White.
"[The] testing will provide you a sense of security that you have not been infected while you were away and also to your fellow students a sense of safety."
Students will be required to self-quarantine for 24 hours in their residence rooms while awaiting test results. Students in traditional-style residences will be allowed to visit the dining hall to pick up food and use floor washrooms during this time.
Those who test positive will be moved to an "isolation location" for 10 days, while students who test negative will be cleared to access the few residence amenities that remain open.
The university has also introduced a new staff role, residence health and safety ambassadors, who will conduct additional rounds on weekends and evenings to help residence advisors ensure all social-distancing guidelines are followed.
Western created a new Residence Health and Safety Protocols website to outline the rules in each residence, as they vary for each building. Students criticized the university for vague communication last semester, saying the rules were inconsistent and punishments were not clear.
The website will outline available services and closures in each residence, as workout rooms  are closed in all residences and other services, like laundry and music rooms, are open with limited capacities.
Western shutdown its residences over the winter break after the announcement of a province-wide lockdown. Some students have already returned to their dorms following the winter break, as Western made exceptions for those facing travel restrictions.
White said most  students have made an effort to follow social distancing guidelines over the past semester in residence.
"We have been so impressed with how conscientious you've been, and the sacrifices you all made in the first semester to keep our community safe and healthy," White wrote. "Keep up the good work, remain diligent, and ensure you take some time to review and understand the new residence environment."
Correction (Feb. 8, 2021, 2:45 p.m.): This article was corrected to reflect that COVID-19 tests are strongly encouraged but not mandatory to return to residence.