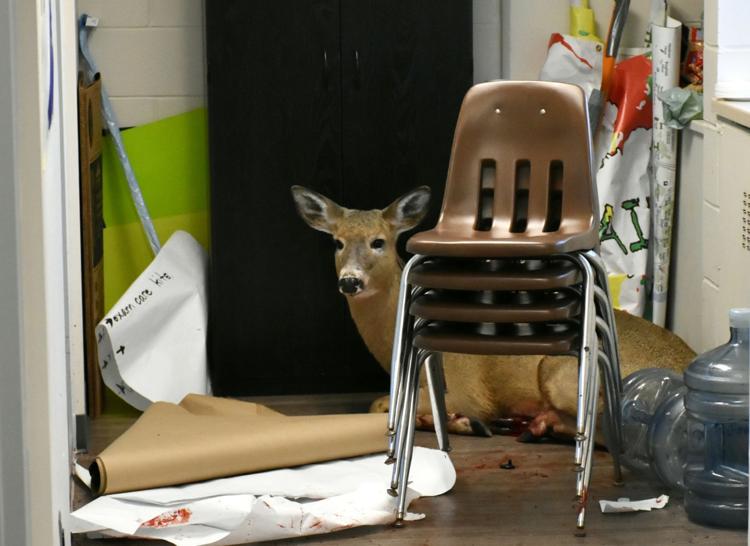 Warning: Blood is visible throughout this event's photos.
A doe jumped through the window of Saugeen-Maitland Hall's front desk area at 9:15 a.m. on Saturday.  
Alexis Newman, housing operations coordinator, explained the deer was trapped in a grassy area outside the hall. It charged the ground floor glass window several times and crashed into the building's front desk office.  
On top of suffering minor injuries, the deer could not stand on its hooves due to the smooth floors. Scared by the strange environment, it thrashed around the office until it was able to hide in a corner. Newman explained there were no students or staff present in the area, except for a front office employee who managed to stay out of the deer's way. 

Members of Salthaven Wildlife Rehabilitation and Education Centre and police officers were called in to safely remove the animal from the premises. The residence front lobby was closed to prevent students from accessing the area, according to Newman. 
Officials trapped the deer using a stick with a loop at one end and slid it across its belly to a nearby exit, where it was released and ran off into the wild at about 10:45 am.
"It was handled very well by all parties involved," said Newman. "No one else was injured or [had] any problems." 
She added Facilities Management staff cleaned up the area afterward and ensured it was sanitized.