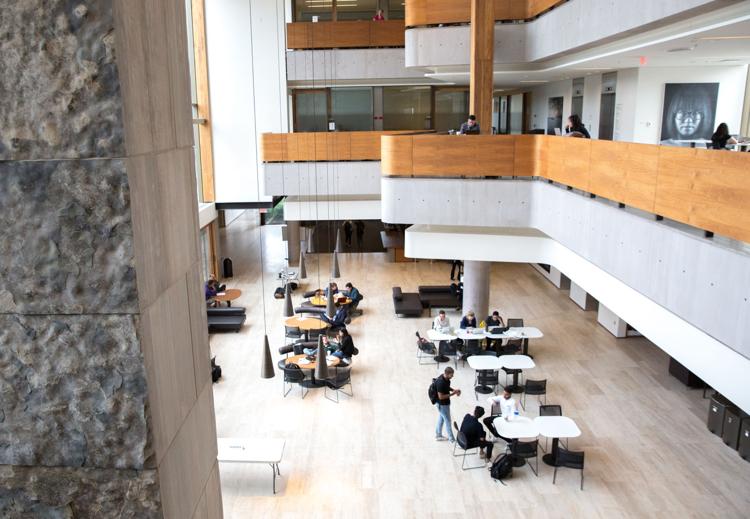 Arcane, a local digital marketing agency, received the Search Innovation Award at the 2018 Americas Google Premier Partner Awards last Friday for their work with Ivey Business School.   
Presented at a ceremony in New York City, the award recognizes agencies that combine expertise and innovation in using Google search advertisements to help clients achieve their online goals. Arcane is the first Canadian agency to receive a Premier Partner Award. 
Arcane began collaborating with Ivey in 2017, resulting in significant changes to the school's digital footprint.  
"They are extremely good at what they do, and we are proud to work with them and support a great local business," said Ron Gallagher, director of marketing at Ivey.  
Since the beginning of the collaboration, Ivey's online presence acquired 226 per cent year-over-year increase in total leads — potential students initiating online contact with Ivey — with the same media budget of the previous year.

More specifically, Ivey saw a 341 per cent increase in year-over-year leads through Facebook and Instagram as well as a 142 per cent increase in year-over-year leads from online searches. Further, these increases were combined with a 109 per cent decrease in cost-per-lead.

"Google is obviously an extremely powerful marketing tool, and our partnership with Arcane ensures that Ivey as a school gets the most from its Google ads," said Gallagher. "They are always accountable in their work and focused on performance metrics which obviously resonates very well with this school." 
Gallagher further emphasized the importance of search optimization for student outreach.  
"When prospective students are looking for research or degree programs, they're either speaking to their own network or they're searching online, so we need to be present and ... Arcane has helped get us there and made the most of our digital marketing spend," said Gallagher.  
Arcane was also involved in the The Ivey Academy online platform's rebranding efforts as well as other projects in collaboration with Ivey.