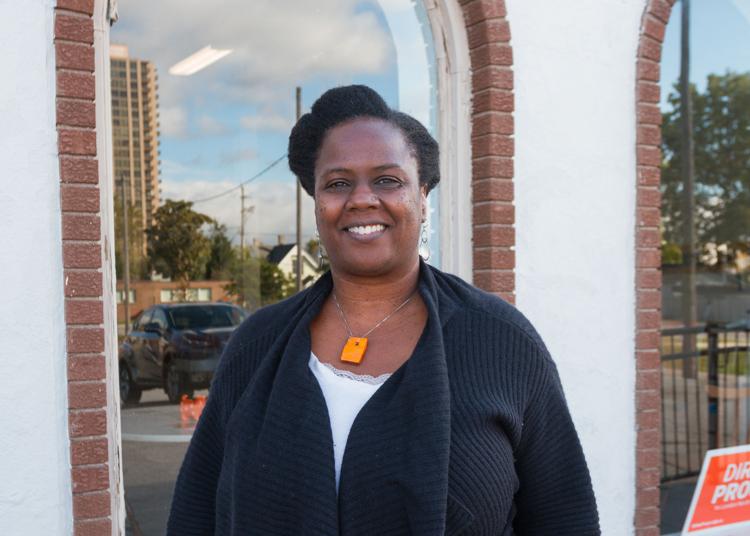 Dirka Prout is the federal NDP candidate for London North Centre. An engineer by trade, Prout is running on major progressive promises for students.
She is one of six other people seeking election in Western University's riding. Her platform follows main NDP plan, as they touch on student issues: free tuition, universal pharmacare and healthcare and climate change awareness.
Prout was born in Vancouver, but was raised by her maternal grandparents in Trinidad and Tobago. There, they shared their experience of living in Trinidad shifting from a colony, to an independent country, to a republic.
In an interview with the Gazette last week, Prout described the remnants of slavery on the islands, along with the country's transition into independence, which she said were pivotal in Prout's decision to venture in politics. 
"I saw how government can be used as a source for good and can improve in a meaningful way the lives of people," said Prout. She said she still carries her grandparents' words with her, especially in these elections time.
Prout said she hopes her Afro-Caribbean roots and her gender will make "a lot of people happy" because of the diversity she hopes to bring to the table. 
Prout moved back to Canada in 1988 to study, eventually obtaining a bachelor's degree in civil engineering from the University of Toronto, then her master's in the Missouri University of Science and Technology. 
She said she had always believed in the NDP since an early age, and became a member in 2008. 
"I know the New Democrats believe in respect and inclusiveness and that's something I practice personally and in my campaign," she said.
She decided to run in 2019 because of London's struggles with homelessness, the housing crisis and the opioid crisis. 
When asked why students should vote for her, Prout said that the NDP vouches for the students' best interests, citing policies like lowered interest rates on student loans and eliminating unpaid internships.
"You're doing work, gaining experience, [you] should be fairly compensated," she said. 
She also mentioned the NDP's plan of free-tuition for all post-secondary students, which would include university in the Canadian public education system.
Prout's stance on London's much-debated transit infrastructure is to make it greener, specifically by transitioning it toward electric vehicles.
She touched on another student hallmark, mental health issues. Her take on a mental health breakdown among Canadian young people falls in making support services free and building a better preventative health care system for all.
A "head-to-toe" take on healthcare, she called it. 
Prout also addressed recent cuts to university funding by the provincial government, calling them "devastating."
"Making student services optional is wrong: it robs students of a rich campus experience, and [that is] something we are prepared to work on," she said, referring to a recent change that made fees funding student services optional.
Her message to students is that for the NDP to keep all promises there must be a good economy, which will be the first step if the party wins in the upcoming election, Oct. 21.
"Our plan needs a lot of innovation and a lot of Western people, using new ideas to produce businesses and services that people need and [ensure] good-paying jobs."