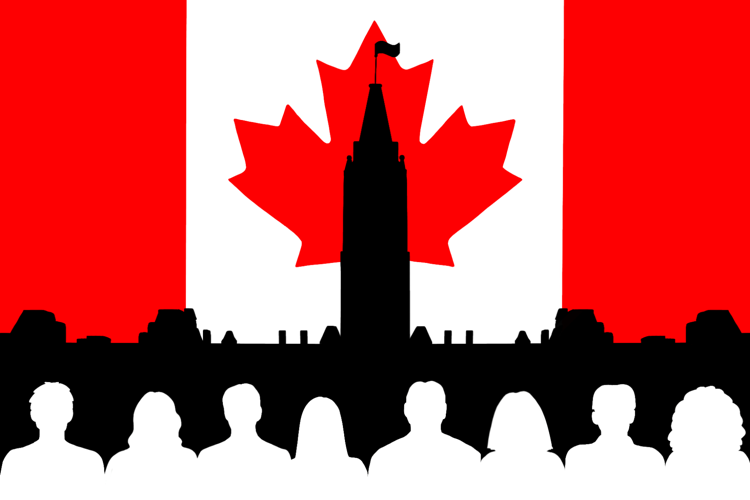 Though political campaigns focus almost exclusively on the candidate for Prime Minister, students in the upcoming election will be casting a vote for their member of parliament — someone who they may not recognize. 
There are reasons for and against casting a locally-focused ballot. And while local politics does matter, some candidates seem to care about their town as much as many voters.
Members of Parliament are elected by their riding's constituents to best represent their interests to government. They are what link the people to Parliament: the national mosaic of all local opinion.
There are 338 MP seats in the House of Commons.Each play an important role in the policy-making process that affects Canadians, regardless of the party they represent. They make laws and handle money, which puts them in a balancing act of local and national responsibilities.
MPs are part of the Cabinet. They work with MPs from other provinces to make national bills that affect everyone. They also interact with the Prime Minister and other parties.
Some London candidates have been hesitant to discuss local issues this election cycle, despite questions from students. They say it's all municipal.
Young people often think their voices are not heard by the government — that MPs are running for federal office and just happen to doing it from London.
This is why MPs exist: to voice their needs and worries to the federal stage, and work from there to address them.
But, most of the time MPs cannot vote freely about the policies presented to them. Party discipline in Canada is one of the strongest in the world, with members of parliament voting with their party almost 100 per cent of the time.
Very few private members' initiatives get past the first reading in the House.
The party chooses whips, the enforcers in the party, who are meant to ensure members are voting in line with the interests of their party.
Voting against these interests has consequences.
Members who contradict the party are less likely to be able to run to for re-election, because the party leadership can veto nominations. Central leadership also decides who is appointed to cabinets and committees — two areas where MPs can have an effect on policy-making.
Party staffers also draft the majority of speeches for MPs, submit approved speakers during debates and draft lists of those who can participate in question periods. As a result, these discussions tend towards being scripted, often not allowing for MPs to raise concerns from constituents.
MPs do occasionally have the opportunity for free votes. These are rare occurrences, and since 2000, there have only been two free votes.
On this political playing field, we can see why MPs would be discouraged from putting local priorities first.
But our candidates are running for London North Centre, not Ottawa. And students in Canada deserve to vote for a candidate who represents them in more than just their title.