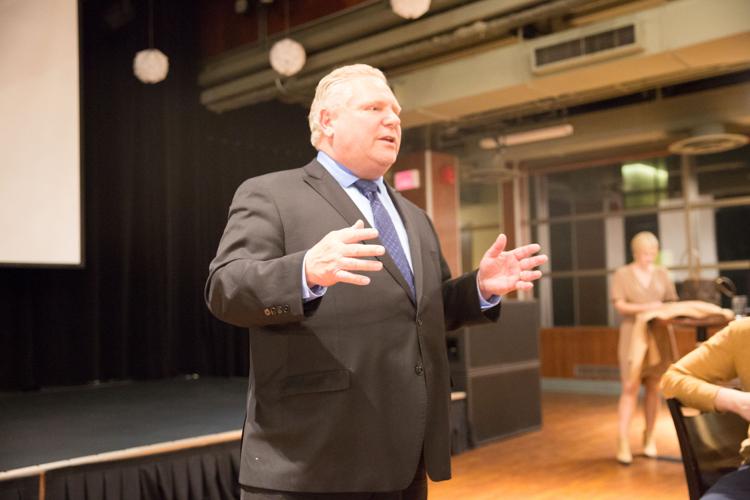 Ontario Progressive Conservative leader Doug Ford spoke about high tuition fees, carbon taxes and job creation during his visit to the Wave on Monday night.
This morning, Ford kicked off his London campaign by visiting Covent Garden Market and then by holding a pep rally in south London and visiting students at Western University around 8 p.m.
Hosted by the WesternU Conservatives, Ford shook the hands of at least 70 students in the Wave, offering his office number to anyone interested.
When speaking about student issues, Ford emphasized job creation. He said the Liberal government's minimum wage increase has contributed to the loss of tens of thousands of jobs, some part-time.
Doug Ford collection, March 26, 2018
Ford said he would increase jobs by bringing business back from the United States by using tax incentives. He also said dropping hydro prices and lowering corporate taxes may help create jobs.
"We are going to go down to the border and putting that big neon sign up saying 'Ontario is open for business,' " he said.
Ford also talked rising tuition costs across the province, citing his four daughters' experience at university with the burden of costs from not only enrollment but also housing.
While Ford said the party doesn't have an answer right now, it's working on it.
"I wish I had a direct answer for you right now," he said. "We're going to run through it, and we're going to find out how we can reduce costs for people going to university."
Ford continued to emphasize the importance of speaking to professionals in the field when deciding on policy matters, especially on issues such as healthcare and education.
"Help is on its way, resources are on its way, but more importantly, we are going to start listening," Ford said.
Lastly, Ford spoke on carbon tax indicating that while he does believe in helping the environment, a tax is not the way to do it.
"It's a tax on the people, and it's a tax on the companies that goes to the general coffers," Ford said.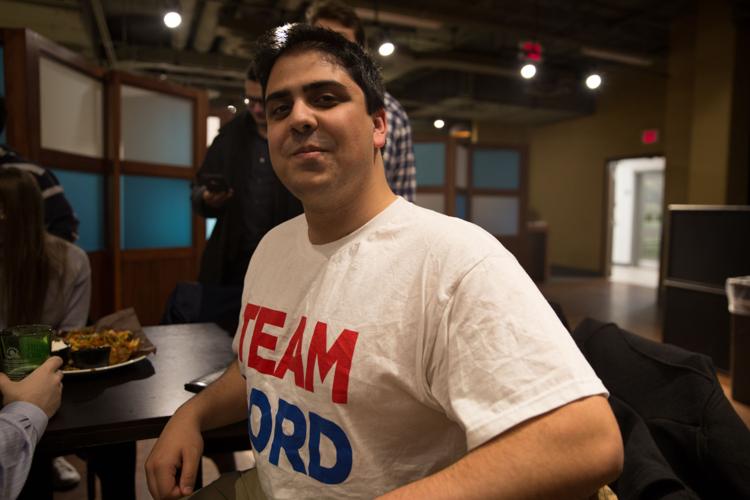 With only 73 days left in the election race, Michael Fernandes, a fourth-year accounting student, attended Ford's Western event and was confident about the leader's prospects for the Ontario election.
"I think Doug Ford is going to be very successful in this election because he successfully appeals to the little guy, the common man," Fernandes said.
"This isn't about a leadership race, and this isn't about an election," Ford said at his London pep rally. "This is about a movement."