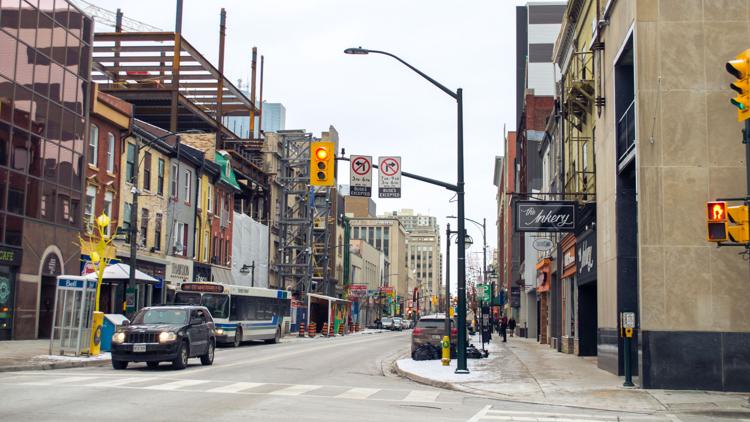 Dundas Street is set to become London's first flex street, turning it into a downtown community hub.
Expected to cost the city upwards of $16 million, Dundas Street — between Wellington Street and the Ridout Street — will be revitalized as Dundas Place, a pedestrian friendly centre for a variety of entertainment events.
By replacing sidewalks and curbs with moveable poles, the street can better serve both traffic and pedestrians, even allowing for road closures for cultural and communal gatherings.
While a large portion of the budget devoted to the four blocks between Rideout Street and Wellington Street are related to infrastructure, the area is soon to be London's "most exciting street."
A livelier Dundas Street may present a more welcoming location for Londoners to enjoy.
"I don't really spend a lot of time on Dundas Street," said Sue Han, a first-year social science student at Western. "Maybe if there were more interesting stores, more shops. I love shopping but there's only Masonville in London".
A more engaging atmosphere might also alleviate the lack of current student activity.
"If it were to become more of a social environment I'm sure students like myself would be down to visit more often", agreed Christian Bulza, a fourth-year business student.
Neither transport or access to local businesses will be greatly affected. While London Transit will not run along the flex street, it will still run along the streets neighbouring the area. Sidewalks will not be closed off.
The project is expected to take approximately two years to complete. The full details of the project will be revealed tomorrow at Central Library.