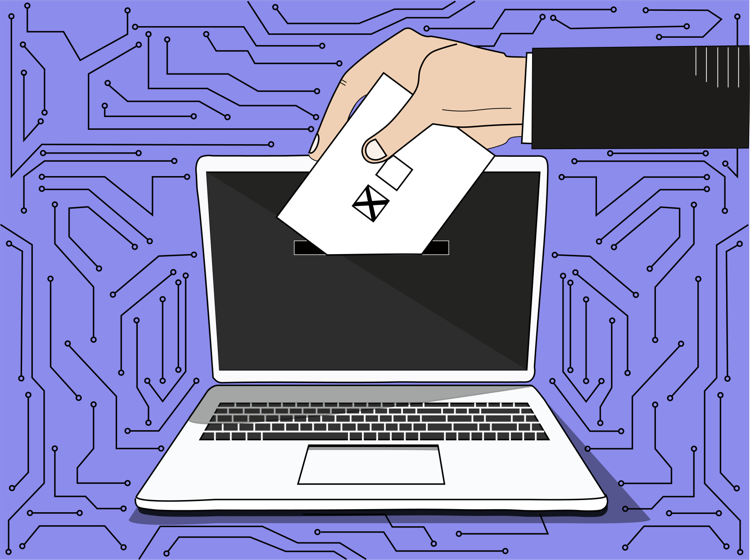 This year's wave of municipal elections around Ontario will show a record-breaking number of municipalities using online voting.
This year, 194 municipalities are using e-voting; a sharp increase from the 97 municipalities who used e-voting in 2014.
However, London will not be employing e-voting this election cycle and does not seem to have plans to implement it in the future based on costs and the potential for security issues.
E-voting is cited by some municipalities to increase voter turnout, voter satisfaction, accessibility and convenience for voters.
However, Aleksander Essex, assistant professor of software engineering at Western University, believes e-voting harms the democratic process.
Elections must formulate the result of a winning candidate based on all of the votes cast while keeping ballots a secret. But with online voting, ballot secrecy may be difficult to maintain. One could, in theory, trace the vote back to the voter.
Transparency is another fundamental aspect of elections, but with the online system, it's difficult to verify every vote while maintaining secrecy.
Essex's graduate work was concerned with cryptography and how it could be used to maintain voter anonymity alongside accuracy. However, this has not proven to be the best way to run elections.
"We have this almost pathological view that low-tech is bad," said Essex. "Making [voting] more complicated makes it less robust, less trustworthy, so if you want to have a strong stable free and fair democratic elections, paper ballots are a good way to go."
Essex describes the current climate of e-voting as a "wild west," considering the Municipal Elections Act does not cover online voting. Paper voting, however, has lengthy descriptions for regulations to follow. 
As such, each city is creating their own rules for online voting. Many municipalities are outsourcing the counting of votes to independent companies, some even located out of the country — thereby placing the status of these elections on a third-party operator.
"I think it is very likely that somebody somewhere in Ontario is going to get hacked," Essex said.
Another problem with online voting, Essex explains, is that there is no explicit way to formally decline your ballot as a form of protest. There is opportunity to spoil the ballot or to leave it blank, but these are different than a formal declination.
"The prevailing view of the people who actually know how the technology really fundamentally works is that online voting is not a good idea," Essex said.