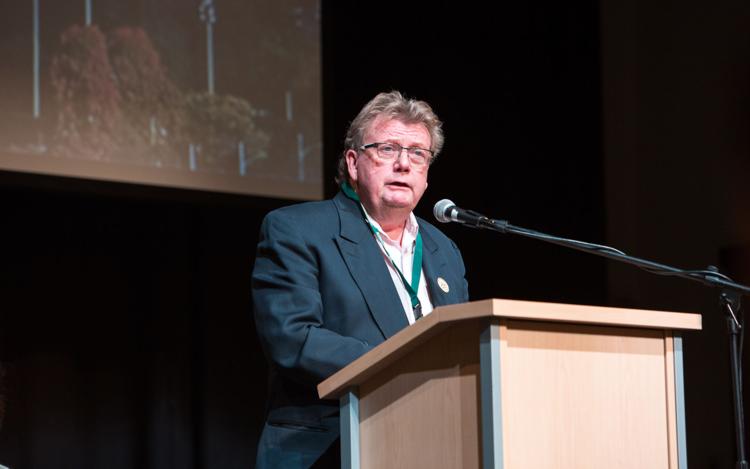 In Canada's first ranked ballot election, Ed Holder pulled out a win in London's municipality.
As the 64th mayor of London, he replaces current mayor Matt Brown.
Holder began with 34 per cent of the vote, with Paul Paolatto, Tanya Park and Paul Cheng trailing behind at around 20 per cent each.
In the ranked ballot system, the candidate with the lowest number of votes is eliminated and their votes are redistributed to their second choice candidate. This continues until one candidate has the majority number of votes.
Holder received only 33,042 votes after last night's initial count, which required counting to continue into today.
After 14 rounds of of elimination, Holder received 57,609 votes.
Paolatto, who was eliminated in the 13th round, had continued to gain votes through every round of elimination but finished with 31,061 and was unable to pass Holder. 
This result was published just short of 17 hours after the polls closed.
Just after noon today, Paolatto conceded victory to Holder, though no solid results had been published at the time.
He later congratulated Holder on his victory in a tweet.
A few minutes ago, I contacted Ed Holder to congratulate him on his successful Mayoral run. Now more than ever, #ldnont needs to rally around the new @CityofLdnOnt Council to help them deliver on our shared commitment to make our city a better place for all. 1/2

— Paul Paolatto (@PPaolatto) October 23, 2018
Park finished third in the polls, with 22,415 votes after 12 rounds.
Holder, a former conservative MP, opposed Bus Rapid Transit but advocated for improving transit throughout the city. Other platform points included improving housing, infrastructure and job growth. 
Holder's website says he graduated from Western University in 1976 with a Bachelor of Arts.