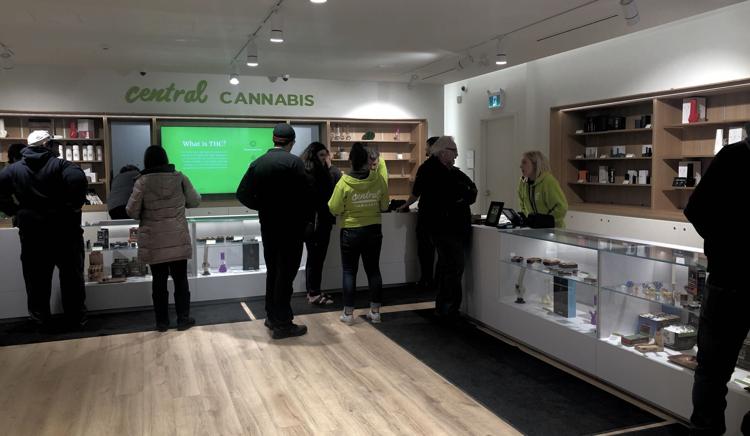 Stores in London plan to sell alternative pot products as early as Friday, as Ontario permits the 'Cannabis 2.0' products over a year after Canada legalized it. 
Monday was the first day that stores in Ontario could legally sell a bevy of cannabis products not included in the first wave of legal cannabis last year: edibles, vapes, extracts, oils and beverages are all coming to stores around the province. 
The Ontario Cannabis Store, the government's sanctioned cannabis retailer, announced the long-anticipated products made last Friday.
The OCS will have edibles available for purchase online on Friday, Jan. 16. 
J. London, located in downtown London, said they expect to receive their first shipment on Friday. They plan on selling vape pens, gummies, chocolates and a tea.
Greg Lawson, assistant manager, said that there will be some organizing of displays and inventory to complete but customer can expect products by late Friday around 4 p.m.
"Variety is nice to have because there are a lot of different groups of people that would like to try cannabis," Lawson said.
Central Cannabis, at Oxford Street and Wonderland Road, is expecting to have product on the shelves by the weekend.
The store filled in an order form for edibles and some vape cartridges for a delivery that will arrive sometime this week, according to Manager Luke Gaffan.
Over the coming months, the range of legal products in Ontario is set to increase. This includes topicals like lotions and oils to be ready in late February.
Correction (Jan. 7, 2:45 p.m.): this article has been updated to reflect that Central Cannabis is not near Masonville Mall.